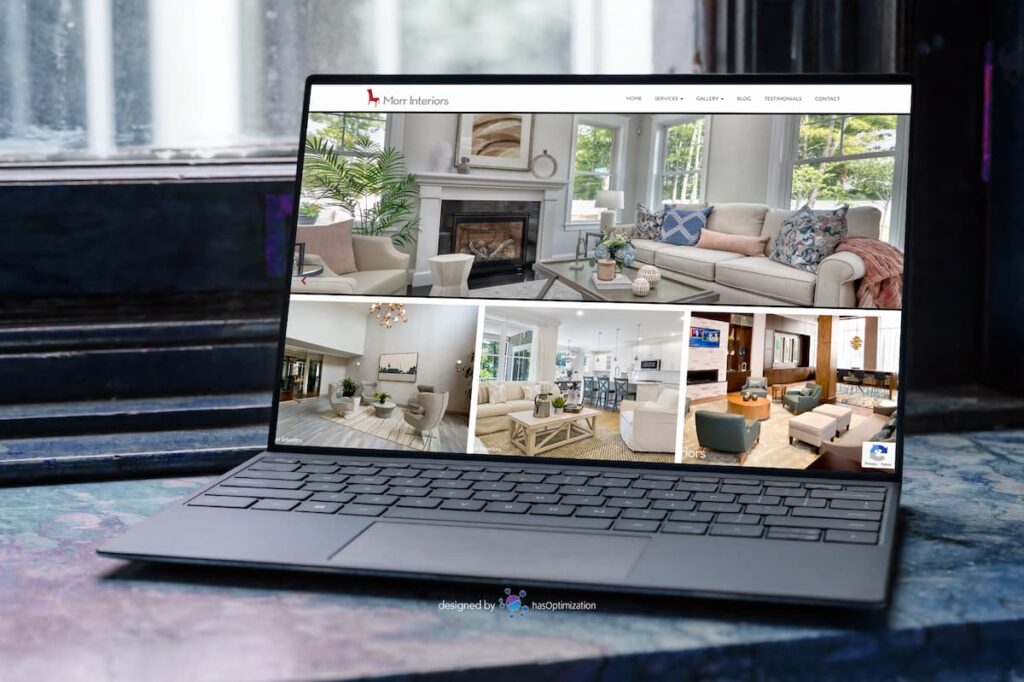 Posted by Aimee Cozza on August 21st, 2023
hasOptimization is proud to announce the launch of a new look and feel for long time interior design client Morr Interiors!
If you have been following hasOptimization for a while, you may recognize Morr Interiors as one of our long-time clients. Owner Stephanie has been working with hasOptimization for quite some time, and even had her a website built with hasOptimization.
While we always tout that we make websites that last, Stephanie's first website with hasOptimization was created sometime around 2015. That means Stephanie's website has been running more or less on the same structure and system for eight years. According to industry experts, the average website lasts about seven months to two years, at maximum. That means Stephanie's website was well overdue for an overhaul.
Over the years, we have made small changes to Stephanie's website to help keep her in line with modern web standards, SEO best practices, accessibility needs, and more. However, there comes a limitation to what you can do without retooling the entire website. Stephanie's old site was built in the Ultimatum system, which can be a robust environment for building websites, but we feel in 2023 with all of WordPress' new tools inside Gutenberg, may now be unnecessary.
Thankfully, with all of the time we've spent over the years keeping up with industry standards in the backend, all this took was a simple "facelift" where we were able to retheme with a theme fit for PHP 8+ and modify to Stephanie's preferences. Stephanie's new site boasts a slider (with fewer slides in it!) as well as a user's choice gallery, inviting visitors into some of Stephanie's favorite projects. The new theming also allowed us to modernize her site to a black and white theme with select red accents, shifting away from the "mostly red" palette of her previous site.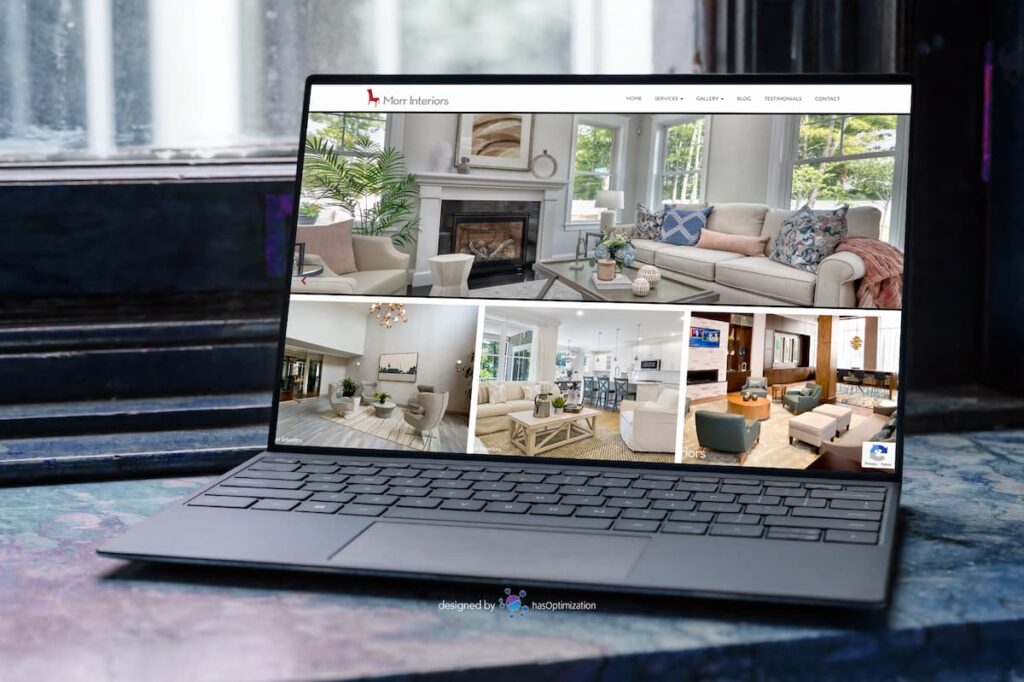 We'd love to help you modernize your site. If you have an outdated site, contact us today to get started on a fresh new website!