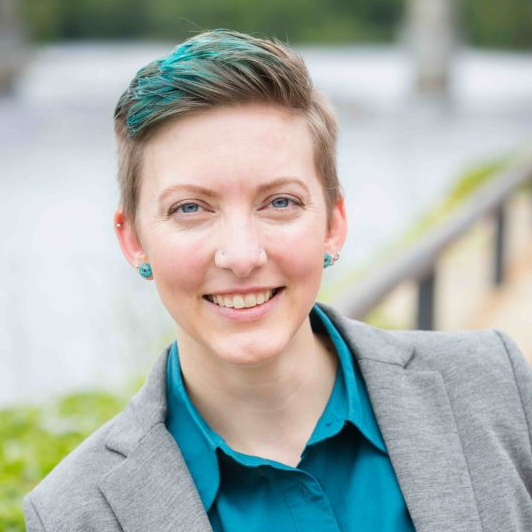 Logan Ares Snyder, Owner & Lead Strategist
they/them/their
I'm the owner and lead strategist at hasOptimization, pleased to meet you. I have a BA in psychology from Smith College, where a student tech support gig helped hone my troubleshooting skills and a love of tech. My career in web optimization began as a user experience designer in Los Angeles, where my projects included the then-current iteration of the American Idol website.
Later, I was hired as an SEO freelancer by a La Jolla-based marketing firm and eventually rose to Director of Analytics prior to returning to my home state of New Hampshire. I've been an independent marketer since 2009 and made hasOptimization, LLC official in 2013. I'm the lead strategist, primary customer service and sales rep, the Analytics and advertising nerd, and I teach Analytics, SEO, Social Media, WordPress and Adwords classes. When I'm not deep in the zone in front of a dual-monitor Mac, I sing, ride horses, and run around in the woods.
I 'rebranded myself' in August 2019 (previously H.A Snyder) but I'm still the same person who founded this little company.
Aimee Cozza, SEO & Development Specialist
she/her/her
Aimee Cozza is the SEO and development specialist; she is the one working behind the scenes to build and update client websites. Aimee has a BFA degree in Illustration from the New Hampshire Institute of Art. She has always been a web tinkerer ever since the days of Netscape and hand-coding Geocities sites, graduating up to coding in programs such as Dreamweaver, and finally into implementing across the web utilizing the versatility of WordPress. She also is a versatile artist, illustrator, and graphic designer — she builds mockups for potential client websites, infographics, general web graphics, and more for usage on webpages, blogs, social media, and marketing materials. Aimee is also an excellent blogging content writer and customer service representative, and a quick learner at whatever she puts her mind to.
Morgan Blake, Social Media Manager
they/them/their
Morgan Blake has a BA in communications, specializing in entertainment and social media, with a minor in psychology. With a diverse professional background ranging from gaming companies to marketing firms to fiction editing to healthcare, there isn't much Morgan doesn't know something about – or where to look to find it out!
When not buried in 35 Chrome tabs of client research or geeky pursuits, Morgan is an avid medieval reenactor with the Society for Creative Anachronism and busy chasing adorable dogs around the yard.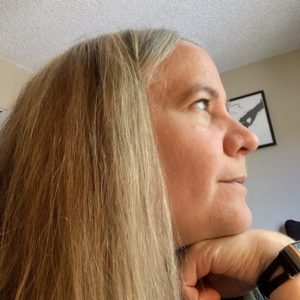 Cassandra Clarke, Awesome Assistant
she/her/her
Cassandra Clarke is the Awesome Assistant who helps grease the wheels of hasOptimization progress. She has decades of experience as a wordsmith, editor, and photographer, as well as a background in a diverse array of fields. In the past, she has worked in project management, customer service and community management, and even game design.
When not writing content or smoothing the path for the hasOpt team, she can be found reading, writing novels, playing video games, and hiking the Front Range with her adventure dog. The cat does not care for adventures.
Awesome Associates
hasOptimization also engages the assistance of a number of highly skilled local contractors who bring the the table a wealth of knowledge in the areas of development, graphic design, social media, and more. All our contractors are US-based (nearly all NH-based), highly trained professionals. Utilizing contractors helps us keep our overhead low, allowing us to offer lower rates than many online marketing companies while still offering superior quality and service.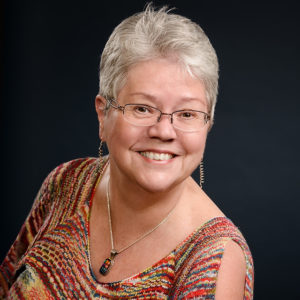 Susan Englert, Graphic Design
With more than 35 years in the print industry, including over 18 years of business ownership, Susan Bradstreet Englert provides innovative solutions to graphic design challenges.
From corporate identity materials, newsletters and brochures, to trade show promos, white papers and annual reports, Susan provides clients with creative, insightful results that make sense in their marketing plans—and her background in printing helps her to educate clients, saving them valuable time and costs. She is a magna cum laude graduate of the University of Maine at Orono with a BA in Journalism / Advertising Design.
Susan worked and lived in Concord and Manchester, NH for 28 years, raising her children there. ​The kids are now adults living in Minneapolis and San Francisco. In 2015, she and her husband, Steve, moved to Greenville, SC. Susan & Steve have a goofy, lovable dog (Gracie), and enjoy watching hockey, movies, reading, photography, and travel​… and Susan has a great affinity for coffee and comfy slippers.​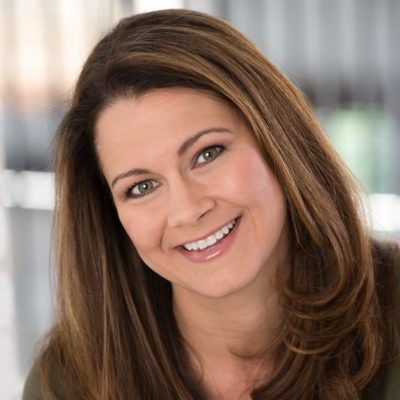 Amanda Silva, Copywriter
Amanda is a copywriter with more than a decade of experience working for clients of all size and scope. A former teacher, she graduated with her Masters' Degree in Liberal Studies with a focus on creative writing from Dartmouth College in 2008, followed by her MFA in creative nonfiction writing from Vermont College of Fine Arts in 2012.
Raised abroad, primarily in England, Amanda takes any opportunity to travel. Away from her desk, she acts in commercials, reads as many pages as possible, practices yoga, and volunteers as an exercise rider at UpReach Therapeutic Riding Center.