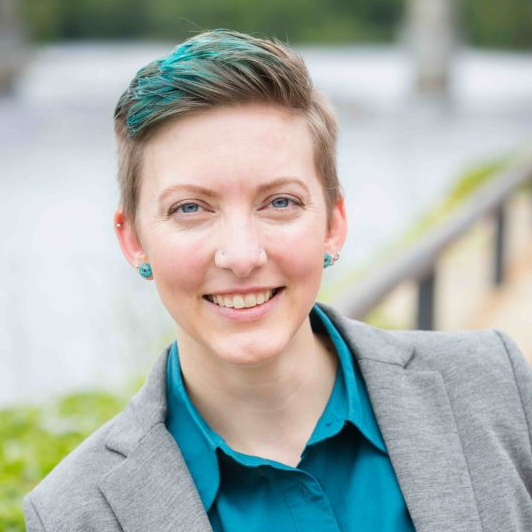 H.A Snyder, Owner & Lead Strategist
I'm the owner and lead strategist at hasOptimization, pleased to meet you. I have a BA in psychology from Smith College, where a student tech support gig helped hone my troubleshooting skills and a love of tech. My career in web optimization began as a user experience designer in Los Angeles, where my projects included the then-current iteration of the American Idol website.
Later, I was hired as an SEO freelancer by a La Jolla-based marketing firm and eventually rose to Director of Analytics prior to returning to my home state of New Hampshire. I've been an independent marketer since 2009 and made hasOptimization, LLC official in 2013. I'm the lead strategist, primary customer service and sales rep, the Analytics and advertising nerd, and I teach Analytics, SEO, Social Media, WordPress and Adwords classes. When I'm not deep in the zone in front of a dual-monitor Mac, I sing, ride horses, and run around in the woods.
Aimee Cozza, SEO & Development Specialist
Aimee Cozza is the social media manager and online marketing manager; she is frequently the one who is working side-by-side with the client to update their social media accounts. Aimee has a BFA degree in Illustration from the New Hampshire Institute of Art. She has always been a web tinkerer ever since the days of Netscape and hand-coding Geocities sites, graduating up to coding in programs such as Dreamweaver, and finally into implementing across the web utilizing the versatility of WordPress. Aimee is a junior developer, but can find her away around solving most problems in a timely manner. She also is a versatile artist, illustrator, and graphic designer — she builds mockups for potential client websites, infographics, general web graphics, and more for usage on webpages, blogs, social media, and marketing materials. Aimee is also an excellent blogging content writer and customer service representative, and a quick learner at whatever she puts her mind to.
Morgan Faid, Social Media Manager
Morgan Faid has a BA in communications, specializing in entertainment and social media, with a minor in psychology. With a diverse professional background ranging from gaming companies to marketing firms to fiction editing to healthcare, there isn't much Morgan doesn't know something about – or where to look to find it out!
When not buried in 35 Chrome tabs of client research or geeky pursuits, Morgan is an avid medieval reenactor with the Society for Creative Anachronism and busy chasing adorable dogs around the yard.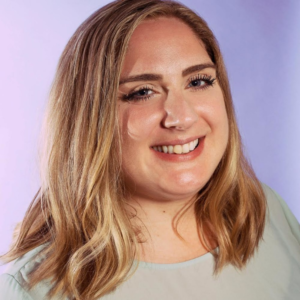 Julia Clark, PPC Advertising Manager
Julia is a PPC manager with experience across verticals including travel, pharma, entertainment, retail/e-comm and direct response. Her professional background includes working for agencies and on the publisher side at Bing. She loves the logic and harmony of PPC as well as the fast-paced and always changing search environment- her day starts with a catch-up on PPC news. As a former teacher, she particularly love collaborating with and teaching team members and clients about paid search.
Julia is originally from Miami, FL and has a B.A. in Japanese from Smith College. When she isn't busy managing PPC campaigns, you can find her swimming laps in the pool or at the park with her miniature dachshund, Happy.