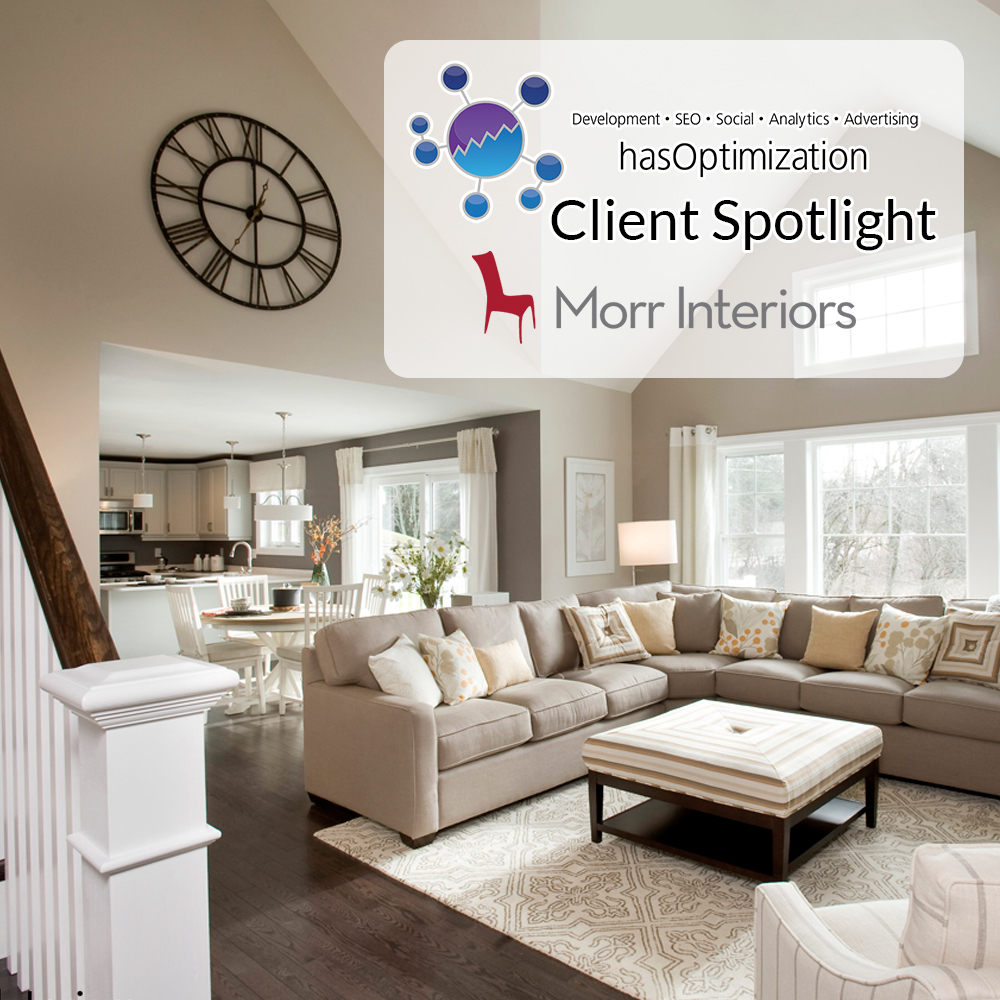 Posted by Aimee Cozza on December 11th, 2019
We love our clients, and we think you should too! This week we're highlighting long-time client Morr Interiors, an interior design firm in Portsmouth, NH that focuses on contemporary style interior design, staging, and more.
Interior Design in Portsmouth, NH
Morr Interiors is an interior design firm who recently opened a studio location in Portsmouth, NH. Owner Stephanie Morrison is a creative force to be reckoned with, and has been recently working on posting her in-progress projects on Instagram. Stephanie has amazing ideas, which are quite proven with her long list of awards and accolades for her gorgeous staging projects. Morr Interiors designs and stages to sell — and can work to perfect any color palette.
Morr Interiors' Core Services & Why you Should Work with Stephanie
Morr Interiors provides services for homeowners, homebuyers, homebuilders, and community owners alike. Morr's long list of projects include community and amenity centers, offices, condos, apartments, homes, and more. If you're looking to sell units, sell your home, or have a magazine-worthy interior design in your home, Stephanie is the person to hire to decorate your space.
What we do for Morr Interiors
Morr Interiors has been a client of ours for a long, long time. We created and currently manage the Morr Interiors site, manage Stephanie's social business pages, online reputation, and more. We even created the Morr Interiors Pinterest page, which grew from 0 viewers to 479,000 average viewers monthly — with a little help from Stephanie's expertly designed projects, of course!
How to get in touch with Stephanie
Want to work with Stephanie? You can contact her via her contact form on her website, send her an email, give her a call, shoot her a message on Facebook, or DM her on Instagram.
Morr Interiors
603-391-5319
141 Mirona Rd
Portsmouth, NH 03801