Considering a major rebranding? From strategy to design to rollout, we can help!
Brand Strategy
How will you let your customers know what you do, and associate your brand with good, reliable work or products? How will you differentiate yourself from the endless competition out there that may be providing the same or similar services and offerings?
Your brand strategy answers all these questions and more. It helps you on your roadmap to success by giving you clarity for where you can increase positive perception of your brand and to reach out to the markets that may well receive your brand. A good strategy helps you avoid missteps and points out new potential areas that you can improve your brand's perception. It also helps you to build brand loyalty which translates to followers, and then to increased sales. A brand strategy outlines specific goals that marketing can achieve while following steps on your marketing roadmap. A brand strategy often overlaps with a marketing strategy, and may even be completely congruent, though the two are often not the same.
Do you know how to achieve your brand's specific goals?

New brand development
If you're just starting your business, you probably have lots of ideas in your head about things that you like—but having lots of ideas without focus can result in a brand that is vague and inconsistent. Developing your brand is about more than creating a logo. By investing in developing a strong and coherent brand at the beginning, you will save time, money, and frustration at every step along the way, because you will have a toolkit to guide your decisions in both functionality and aesthetics.
Branding Guidelines
We've all been there. Blues that aren't quite the other blue you chose, or different shades of green that aren't consistent with one another. What font is that on the homepage? What's in the logo? Why is nothing consistent? When you use us to brand or rebrand, we deliver to you a branding document that outlines every color and font choice you would need to know. Our branding guideline documents include:
The logo and its variations
Colors used in the brand

RGB values for each color
Hexadecimal values for each color

Fonts used in the logo
Fonts use on the website for headers and body text (if applicable)
This handy document can be sent whenever there's questions about what colors or fonts to use, saving you time and money.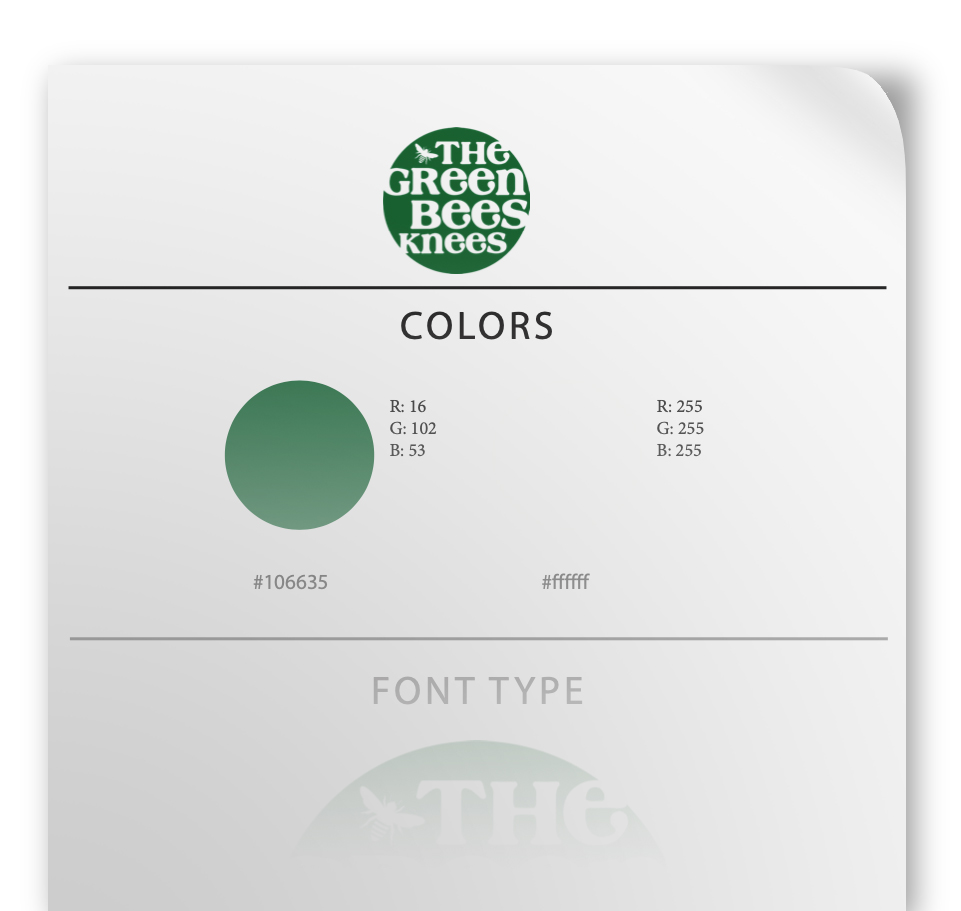 Brand clarity
What about if your business has been around for a while, and you've been too busy or overwhelmed to think about what is and isn't working for your brand? Brand Clarity helps you identify what drives your brand and provides you with the tools you need to make long term decisions for your brand.
For a full brand clarity session, we can connect you with one of our trusted partners.
Rebranding
At the end of the day, you may want or need to fully rebrand your business. This might come from a change in ownership/leadership, a change in the scope of your business (started out selling lip balm but now you have a skincare line?), or because you made a lot of decisions before you had a good sense of what your business was doing and who it was serving.
Rebranding can be really overwhelming, but it can also help you to make important decisions about your business