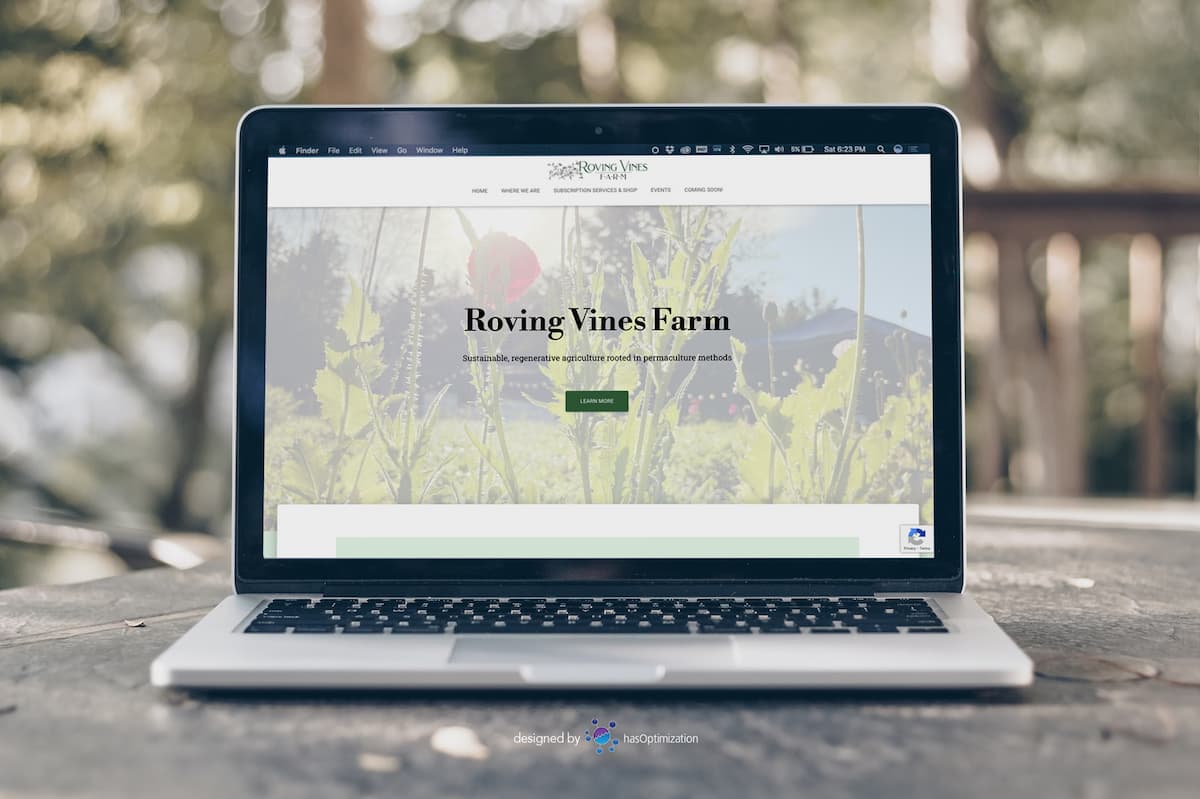 Posted by Aimee Cozza on March 29th, 2023
hasOptimization is proud to announce the launch of a new site for Roving Vines Farm, a sustainable family-run farm in Chichester, NH. Roving Vines is opening their doors for the first time, and we were thrilled to help them on this leg of the journey by building out a whimsical site to host information for their farm including event consultation details, subscription services, and other items they will want to offer on their farm.
Roving Vines Farm wanted to develop what we call a starter site. Starter sites don't have a lot of content on them, but they have the ability to grow into bigger, more robust sites as service offerings grow within a business. Starter sites tend to have little on the homepage, and just a small handful of pages after it, usually an about page, a contact us page, and a couple of other pages based on each unique client's needs. After Roving Vines Farm had a logo produced by our awesome association of Susan at BE Creative, and the client sent us some photos, we were really able to hit the ground running.
Utilizing their color choices, logo, font preferences, and images, we were able to create for them a modern starter site experience so they can engage with current and potential customers, allow customers to find them across social media, and let everyone know about the latest things happening at the Roving Vines Farm location.
Roving Vines Farm is planning to expand their service offerings to pick-your-own fields, design workshops, subscription services, party/wedding design, and more in 2024, so you should definitely check them out and follow along as their business grows!