Posted by Allyson Grammo on April 19th, 2022
Let's face it – much of the internet is not accessible. In the past, we've gone over how to make social media more accessible for people who use screen readers, but how do you make your social media content more accessible for a neurodiverse audience?
In honor of Autism Acceptance Month, we've compiled some advice from people who are neurodivergent to give you some tips on how to create more accessible social media posts. Many of these changes can make your content more readable and enjoyable for everyone – not just your neurodivergent readers!
Bullet points can help increase the readability of your posts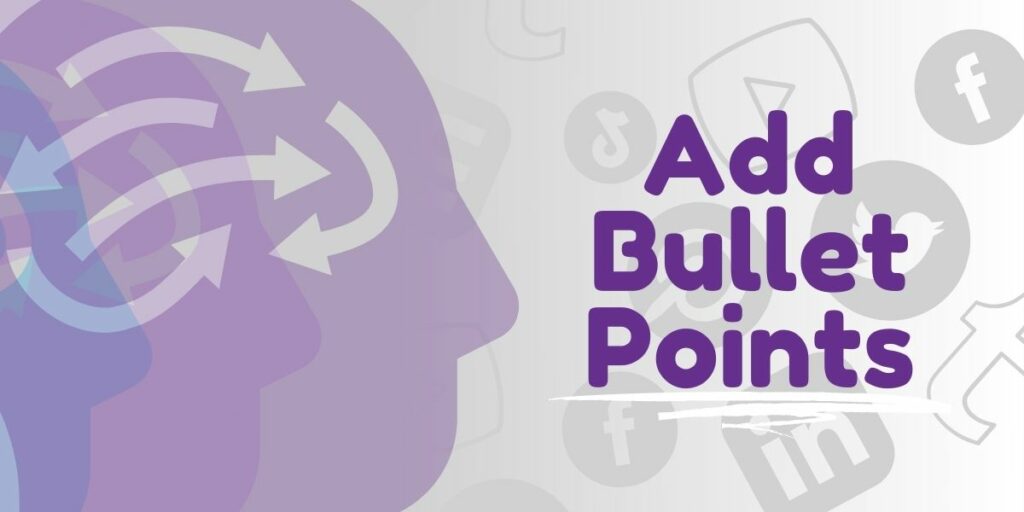 We've asked people from our community what they like to see in social media posts and here's what they told us:
"Bullet points! I love captions on videos, I always have captions on. Most posts are just too long."

Kaitlyn
"Too much text is overwhelming as hell…anything to break up text a bit if there's a lot. For informational type of content (not creative storytelling), being able to get to a point in as few words as possible is best."
"Bullet points so I can scan"

Lindsay

"Less words/walls of text. As others said, bullet points…Also, I hate videos and hate when there's a video but no option to just read a summary or transcript."
Long posts that aren't broken up can be unappealing or even unreadable for some neurodivergent readers. Many find that shorter posts are more accessible, so try to keep your posts as short as you can.
If your post does need to be longer, it can be helpful to include bullet points by using emojis or hyphens. Doing so can help make your information more digestible for readers with autism, ADHD, dyslexia and other neurodivergencies. Using emojis can also make your posts more eye-catching, which will help your posts stand out and be more engaging for every member of your audience!
Add captions to your video content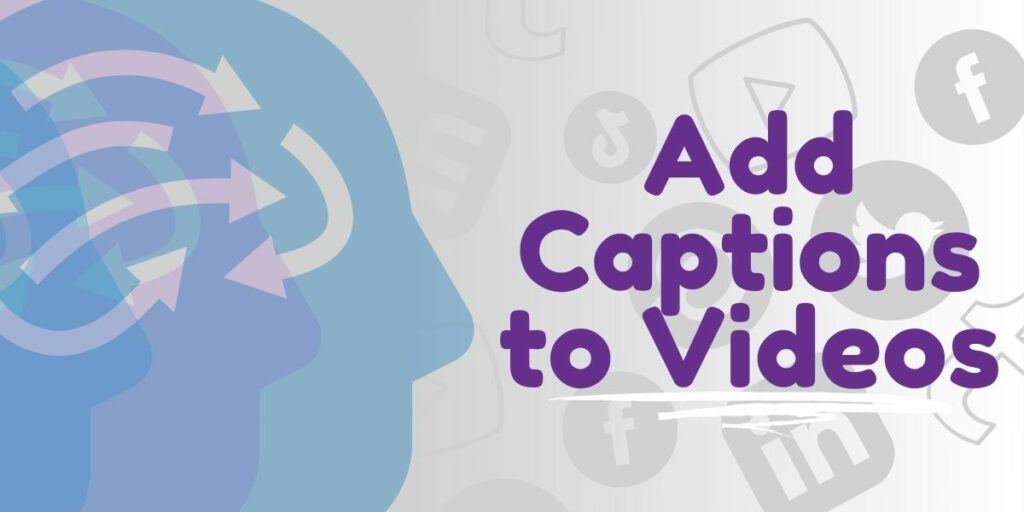 "Captions on videos!

Organizers, like your bullet points in this post.

Visuals. I don't care what they are but it makes the amount of text seem less overwhelming.

Also, I'm working on a course video right now and debating between showing full screen me or a presentation. For me, I get distracted by speakers (face, jewelry, expressions) so I prefer videos with static content instead of [a] full on speaker. I'm doing mine with the video of me in the upper corner so I'm still 'there'."

Steph

"Close[d] captioning on videos can be helpful to many"
Many people who struggle with attention or have an auditory processing disorder may find video content difficult to consume. A way to make your videos more accessible is to include captions for any dialogue spoken. This doesn't only help your neurodivergent audience, but it can also make your videos more accessible for those who have hearing loss or are deaf.
Some social media platforms like Facebook and Instagram even offer the option to automatically caption your videos for you! Since social media platforms have been prioritizing video content above all other types of content, many people will likely see your videos – so selecting this feature will make a world of difference for lots of your followers.
Including accessible visuals can help emphasize your content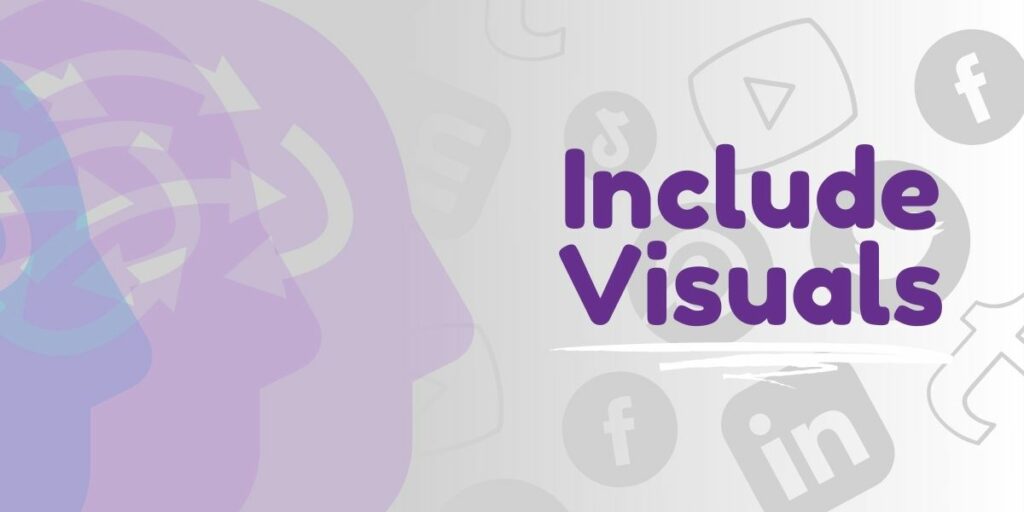 "I usually pay more attention to posts with visuals, but when graphics have too much text on them, I just don't read them!"
"I hate things that [look] too busy."
Including graphics in your social media posts can help make your content more eye-catching and easy to digest, but it's important to make sure your visuals are accessible. Some things to avoid in your graphics are:
including too much text
not having enough contrast between the text and background
using clashing colors
using fonts that are difficult to read, like cursive and handwriting
Many neurodivergent people find that too much text can be overwhelming, so it's important to include bullet points or a small amount of text in your graphics. It can also help to use fonts that are easy to read (like sans serif) and contrasting colors that aren't harsh on the eyes. Doing this will make the text in your graphics more readable for all of your followers!
Making your posts more accessible makes them better overall
As one of our community members stated: "accessibility generally makes everything more inclusive!" We couldn't agree more. By making your posts more accessible for those with autism, dyslexia, ADHD, and other neurodivergencies, your social media content can be more understandable, eye-catching, and readable – which are good qualities for content intended for all audiences!
To learn more about online accessibility, check out our blog about making your website content more accessible. It even shows you how to use Chrome's built-in contrast ratio checker to make sure your text is more readable!
If you'd like us to help make your social media or website more inclusive, contact us to learn more about our social media management services or accessibility testing for your website!