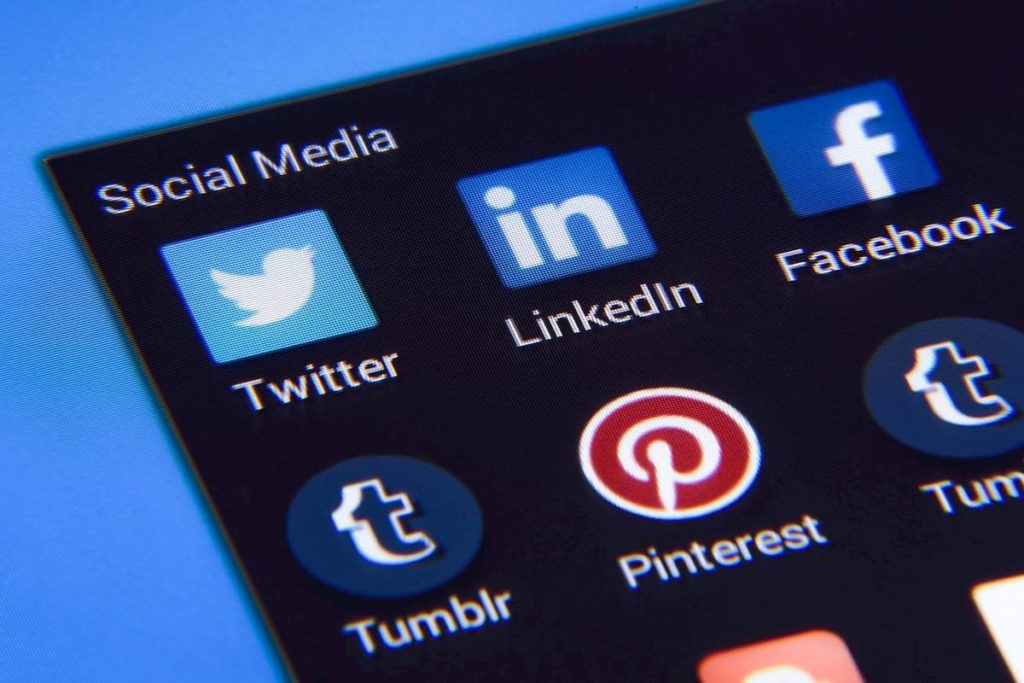 Posted by Aimee Cozza on May 14th, 2019
A problem with the internet, and the world in general, is that we put preferential treatment into those without disabilities. We have countless apps and social media platforms that focus on visual aspects… But what about people who have limited vision or may be blind? How can we try to make the web — more specifically, social media — more available to them?

In this blog post, we'll cover some easy changes that you can make right now that will drastically help you improve accessibility on your social media. We also cover accessibility on websites and what you can do to help improve accessibility on your website.

1. Load Good Alternative Text on Images on Social Media
Once you know what alternative text, or alt text, is you can also begin to load it on social media. Instagram allows a specific spot for you to load alt text. You can load alt text while you are posting by tapping "advanced settings" and click "write alt text". If you forget to do this, you can also edit your image and tap "Edit alt text" in the lower right hand corner of your image.

Facebook is slightly different. Many people opt to include their alt text — descriptive text — in brackets after their caption. Facebook's ways of adding alt text can be convoluted right now, so the best way to do it at the moment is just to include it in your caption.

Twitter, unfortunately, with the character limit in place is not a great place to load alt text or describe your image within the context of your tweet. Fortunately, Twitter allows you to load that information. Unfortunately, it's a setting you need to actively enable before they will give you the option. Never fear, we'll point you in the right direction:

How to enable the composition of image descriptions from twitter.com
Click on your profile icon and select Settings and privacy from the dropdown (or press the "g" key quickly, followed by the "s" key).
Click Accessibility from the list of settings.
Find the Compose image descriptions checkbox.
Check the box to turn the setting on or off.
Click Save changes.
For instructions on how to do it from either the Android or Apple Twitter app, you can view walkthrough instructions on Twitter's help pages.

2. Format Your Hashtags
Hashtags are still a social media-only commonality, and while some of us are used to the endless smattering of hashtags and words being mashed together, this can be a real nightmare for people who use screen readers, or even for people who may not be able to understand those hashtags. There's a quick and easy change you can make to help with accessibility: Simply capitalize each word in your hashtag.

Bad hashtag:
#somehashtagsarereallylongandhardtoread

Good hashtag:
#ThisHashtagHasEachWordCapitalized

This simple change can help those with screen readers better make sense of the hashtags you've chosen, especially if they're noteworthy or have to do with your content.
3. Caption and Transcribe (If Possible) Your Videos
You don't have to be disabled to not want to watch a video with sound. In fact, 85% of all video consumed on Facebook is viewed without sound. Subtitles/closed captioning not only helps individuals who are hard of hearing or deaf, but it can also assist individuals who are looking at Facebook while doing activities that they may not want to listen to sound such as viewing in bed or even viewing at work. To help people get the most out of your videos, add closed captioning or subtitles to your videos. Facebook and YouTube both have some great tools to automatically generate subtitles for your videos, however they may need some correction, so make sure you go through and ensure everything makes sense.

Take it one step further by transcribing your videos for individuals who may be unable to see them. In the same way you may add alternative text, you may want to add a transcription of a video on Facebook, Tumblr, Instagram, or YouTube in the description or post area.

How do you try to make your social media more accessible to others? Let us know in the comments below!