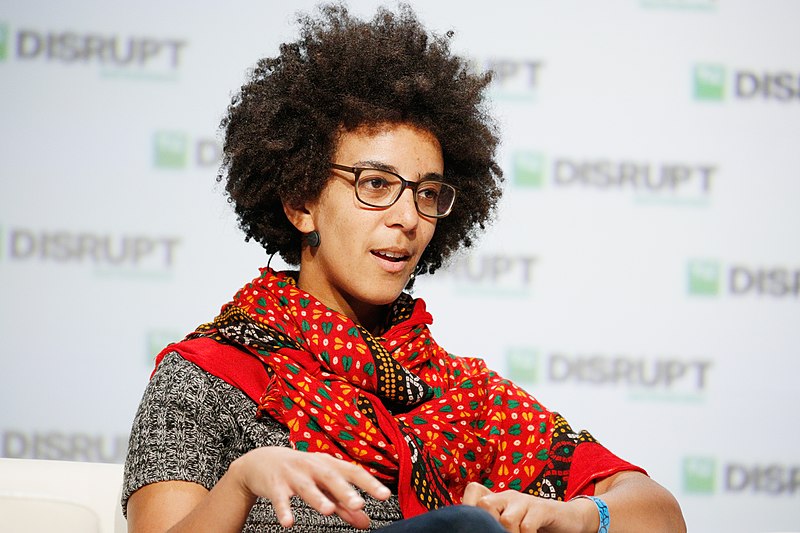 Posted by Remy Housley on February 18th, 2022
While studies continue to show that it's one of the least diverse industries, the tech world is full of Black leaders who have had a profound impact on the technology that we use at work and in our everyday lives. From cutting edge research in Artificial Intelligence to communications to design, Black leaders have impacted every corner of the tech world. And this isn't a new development, either: Black software engineers have been advancing the sciences for decades.
In honor of Black History Month, hasOptimization is featuring just a few of the Black tech leaders who have impacted the world we work and live in.
Ruth Agbakoba
While the field of data science has been exceptionally undiverse, many have pointed out that data science offers a valuable and data-driven way to increase equity.
A specialist in health science data, Ruth Agbakoba has contributed to changes in UK government policies and healthcare industries to improve patient care. In addition, she has worked toward increased visibility and equity for Black tech leaders in academia. As a co-founder of Black in Data, she has worked to promote equity across all data science fields.
Marian Croak
Have you ever made a phone call using WhatsApp, GoogleVoice, or any other internet based service? Tip your hat to Marian Croak!
With over 200 patents and more than three decades in the communications industry, Croak has impacted the ways we use technology to communicate with other people. She is probably most famous for developing Voice over Internet Protocols (VoIP) technology, which changed the telecommunications world. She is currently a VP of Engineering at Google.
In the pandemic era of remote work, the technologies she developed have contributed to many businesses staying afloat while also keeping their staff members safe. (And as a fully remote office since our founding hasOpt couldn't do the work we do without her contributions.)
Alan Emtage
Did you know that the first person to create an Internet search engine was a Black man? Back before "google" was a verb, Alan Emtage created Archie, which would later be distributed in the early 1990s. While search engines have come a long way in the last thirty years, they are still built on many of the techniques pioneered by Emtage.
You can (and should!) watch this ten-minute interview with Emtage from his induction into the Internet Hall of Fame.

Embed YT video: ​​2017 Internet Hall of Fame Inductee Alan Emtage
Timnit Gebru
While Timnit Gebru was the center of public controversy in 2020 (surrounding her departure from Google after she co-wrote a paper examining bias and ethics in AI research), her career was impacting the AI world long before she was in the news. Early interests in and concerns with the ethics of policing combined with her work in computer science, and she began to study the ethical impacts of artificial intelligence.
In 2017, she co-founded Black in AI, and in December she launched the Distributed AI Research Institute, an organization that pushes for socially responsible technologies.
Lisa Gelobter
No matter how you pronounce GIF, the fact is that they have changed the way we communicate through social media. Computer scientist Lisa Gelobter was central to early internet animation technologies, which laid the groundwork for the GIF to be built. Gelobter has worked in media, public service, and is co-founder of tEQuitable, which uses technology to make workplaces more equitable.
As the number of Black people in tech and digital marketing increases (far too slowly), it becomes increasingly important to identify ways that bias affects the tech industry. This may be individual: many people have written about the experience of being the only Black person in their workplace. But it's also systemic, with the entire tech field contributing to an environment that is not inclusive or equitable. Diversity isn't enough.
We hope you take a moment during Black History Month to learn more about the contributions of Black data scientists, developers, and inventors who have helped to shape the digital world we live in, as well as to consider how you might help create a more equitable and inclusive space for the next generation of Black tech genius.
Featured image of Timnit Gebru by Kimberly White/Getty Images for TechCrunch used via Creative Commons License 2.0