Posted by Aimee Cozza on July 11th, 2019
We're back again to proudly announce the launch of a new site for long time client Raymond Orzechowski Jr & Shannon Arndt! Dr. Ray Orzechowski DMD joined us sometime in 2012-2013, and we built his original website. Dr. Shannon Arndt DMD joined the office in 2015, and just this year they announced their partnership! We had already begun a site redesign for them, and thought this was the perfect time to announce their new site, new branding, and new partnership!
Much like our redesign for long-time client j. ellen Design, LLC, there was nothing necessarily wrong with the old site. It was responsive, had up-to-date information, and worked – nothing was broken on it. However, since the site was built more than six years ago, it was starting to show its age much in the same way j. ellen Design LLC's old site and Tax Credit Advisor's old site were. Since we would need to be updating all of the branding on site anyway, we decided to take this opportunity to build a new, sleeker looking website for Orzechowski & Arndt.
Along with a new website, Orzechowski & Arndt also received a new logo, new business cards, a new domain, and new emails to go with the new domain! They had specific requests when it came to updating their logo as they wanted to use it in large format to go on ice skating rinks and more, and we made sure to follow those rules to give them the best chance of success they could get.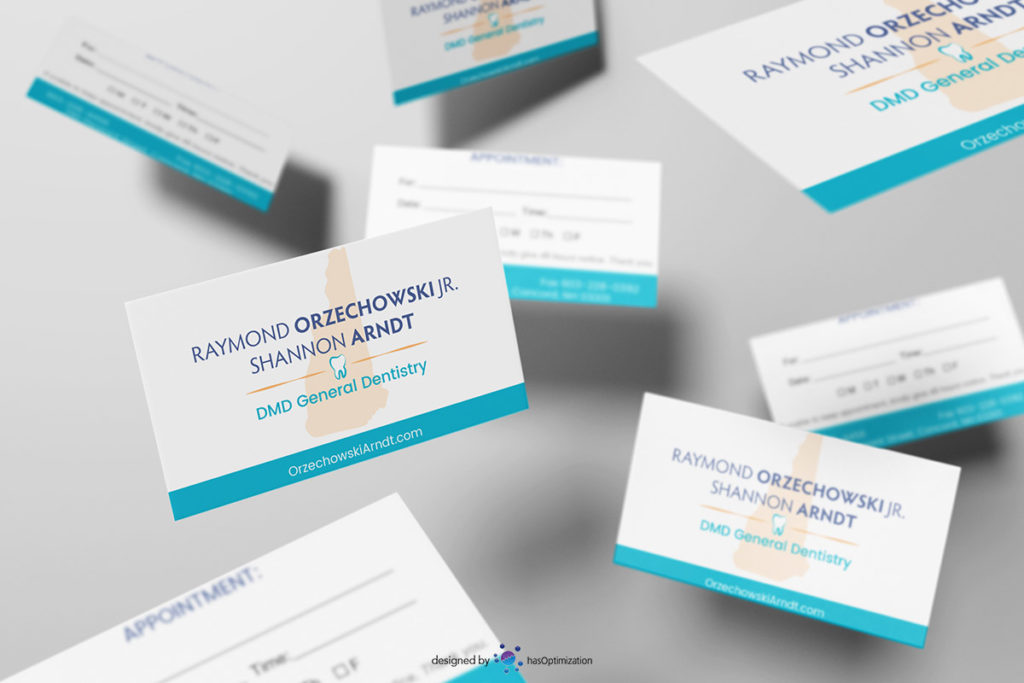 Additionally, their new website has some features they didn't have before. The website will support an area for dental health blog posts, and also sports a contact form where the other site did not. Overall, we're excited to have a hand in this next step for these two fantastic dentists!
Are you looking for an updated site for 2019? We can help! Contact us today!