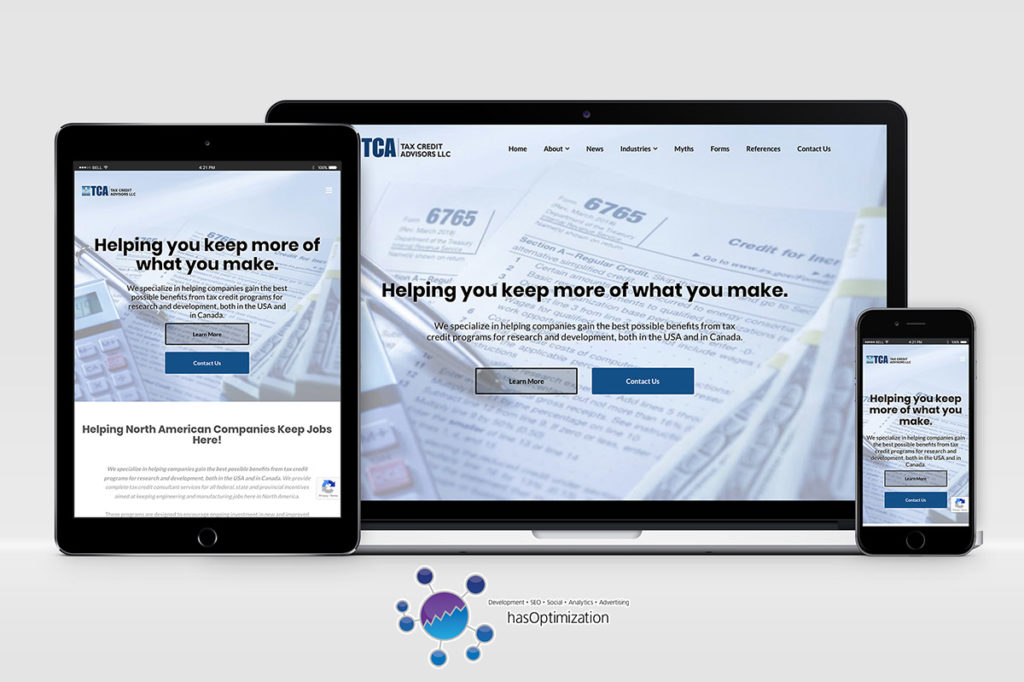 Posted by Aimee Cozza on February 19th, 2019
hasOptimization is proud to announce the launch of a new look for long-time client Tax Credit Advisors, LLC. Tax Credit Advisors is celebrating a 25th anniversary this month and we wanted to make sure that they had a new look in celebration! Tax Credit Advisors is a specialty tax credit company out of Shrewsbury, MA and a long time hasOptimization client.
We originally built the Tax Credit Advisors website back in 2013 – a true testament to how long you can get out of one of our websites! – and offered owner Otto a revamp as part of his retainer program. While there was nothing necessarily wrong with his website – all links functioned, responsiveness existed, and it was a solid build with a great WordPress foundation – the design was beginning to look a little bit dated. The mobile navigation looked a little blah and old while the homepage looked cluttered, and we wanted to breathe a little bit of new life into Otto's business to show that yes, he is with the times.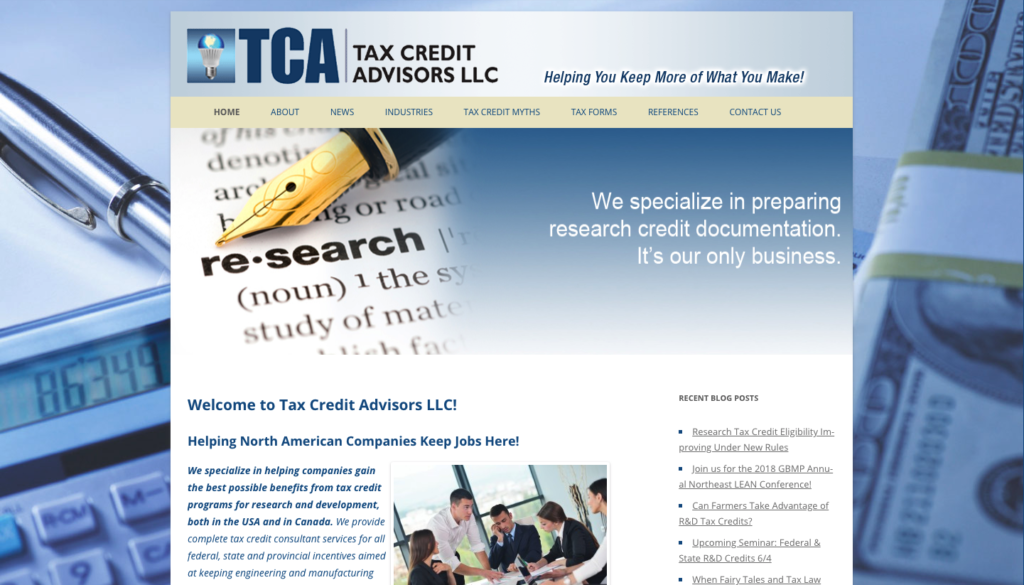 We decided in this design to incorporate a lot of the elements of Otto's old site into an easier to read, more palatable format. We removed the boxed layout and made it a full-width site, while removing some "stale" colors such as the beige along the menu bar. Instead, we introduced some clean white, greys, and blues to the pages. We also gave the blog posts more real estate on the front page and visual interest with the usage of the featured image.
Whatever your business may be, and no matter how old your site may be, we're here to help! Contact us today to get started on your web design project.