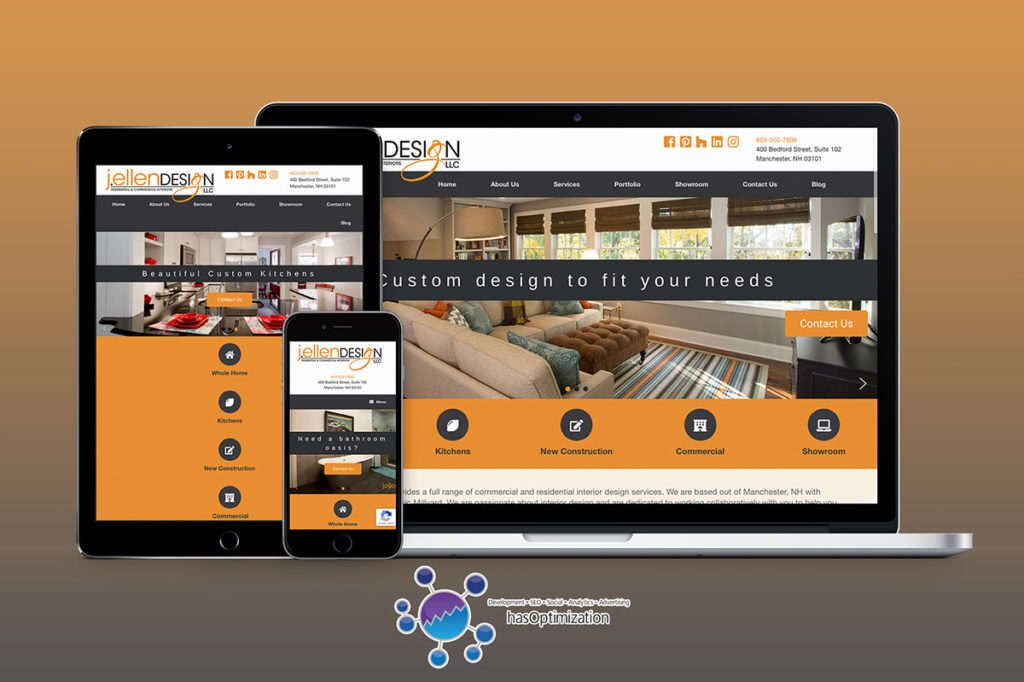 Posted by Aimee Cozza on June 24th, 2019
This week hasOptimization is super proud to announce the launch of a new site for long-time interior design client j. ellen Design, LLC! June has been with us for quite some time, and even had her initial website built by us back in 2012-2013.
While there was nothing physically or functionally wrong with June's original site design, it was beginning to show its age. Back before mobile first had become a priority and we were only just starting to use smart phones to browse the web, June's original site had limited capabilities when it came to responsiveness. The menu turned to a simple dropdown list on mobile, which worked quite flawlessly, but in 2019 was looking a little less than awe-inspiring.
Along with giving the design an overall facelift, we also wanted to highlight some new services and offerings June has implemented since the original site build. We gave June a much-needed portfolio area, a showroom page, and highlighted June's interior design mailing list in areas like below posts and in the sidebar. We also gave more room for June's interior design blog to flourish, showing off recent post areas with catchy visuals that update when the blog is updated. We also removed a slew of no-longer necessary features and information, helping to streamline the site.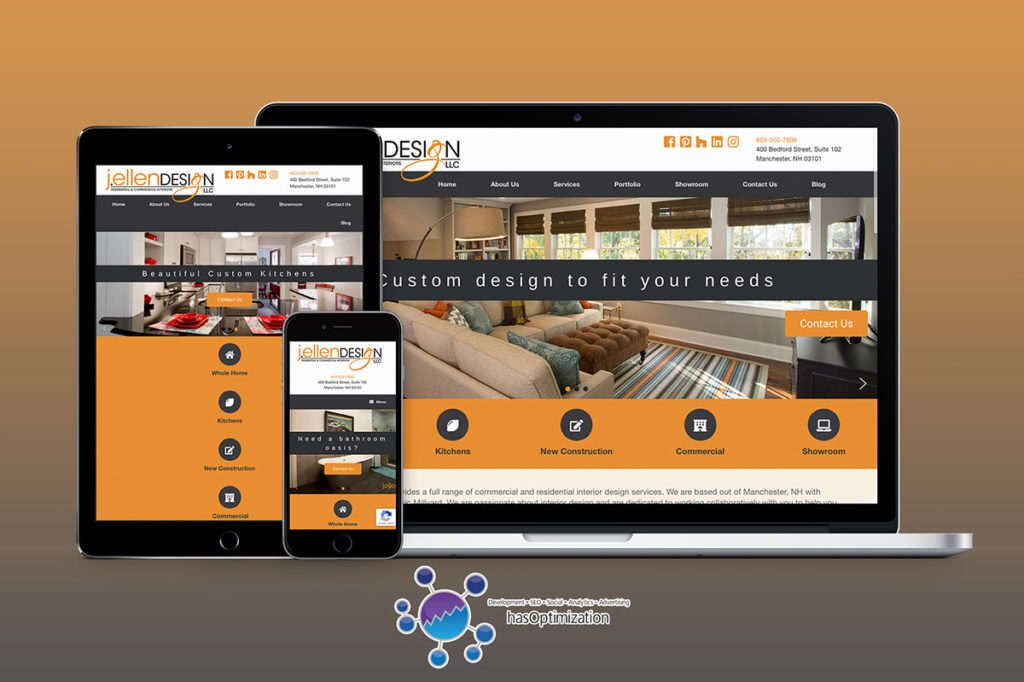 Looking for a new website design? We can help! Contact us today to get started!