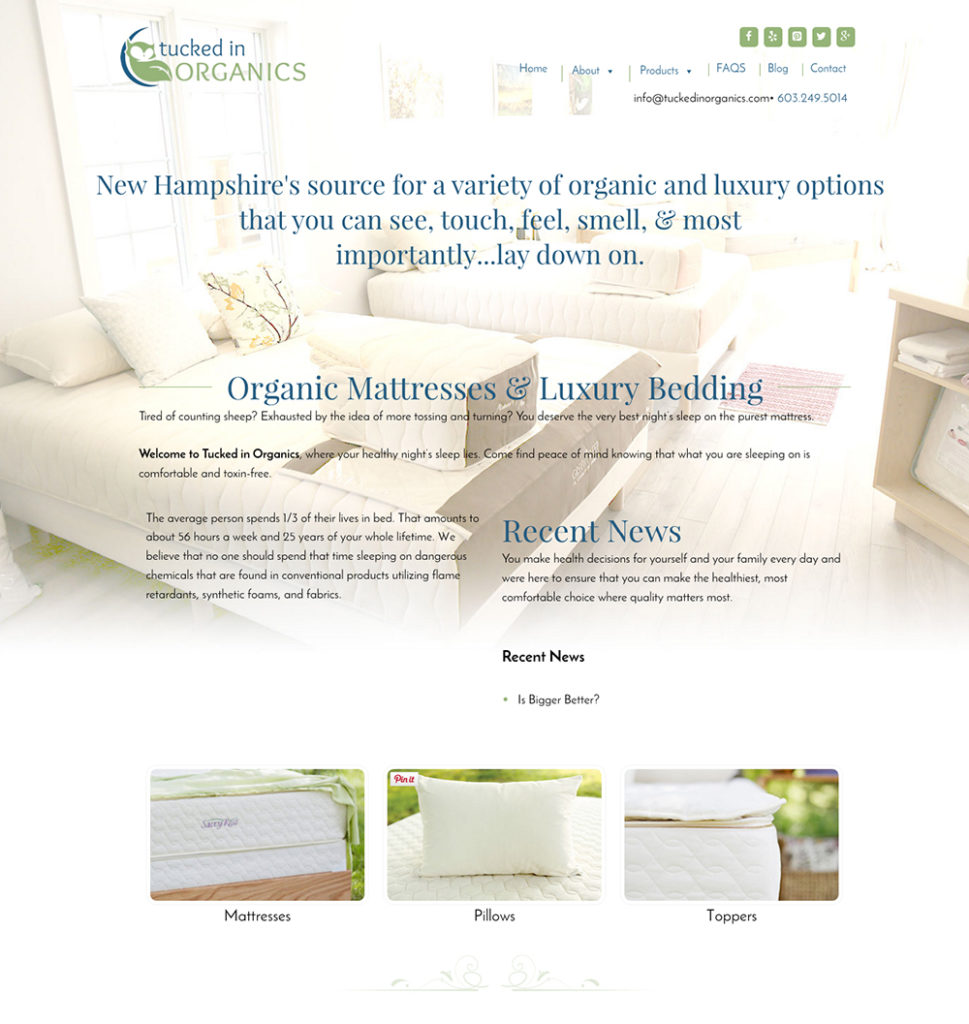 Posted by Aimee Cozza on July 5th, 2016
hasOptimization is pleased to announce a launch of a new look for client Tucked In Organics. Tucked In Organics sells organic mattresses and bedding products, and they were looking for a new, intuitive website that could help their company grow.
The old Tucked In Organics website was a WIX site builder site. While WIX can be a great starter service, we find that WIX can be severely limited in its SEO capabilities (for another WIX to WordPress migration, see the new Steel Wood Construction site). The page was slow loading and did not have an internal search which made finding certain products difficult. WIX also did not support Google Analytics tracking or our SEO auditing software, which made page optimization difficult.
Worst of all, WIX doesn't currently allow for individual page settings for important items such as SEO titles, keywords, or descriptions, which means that one title is applied globally for the entire site. To explain it simply, the one title of "Organic Bedding, Mattresses, and Bedding Supplies" then had to encompass pages such as "Bathroom Items", or "Baby Items", which Tucked In Organics also sells. This is a search optimization problem because if an individual was looking to search for "organic baby items", the Tucked In Organics site would never display due to a lack of search-indexable content on the topic.
Before: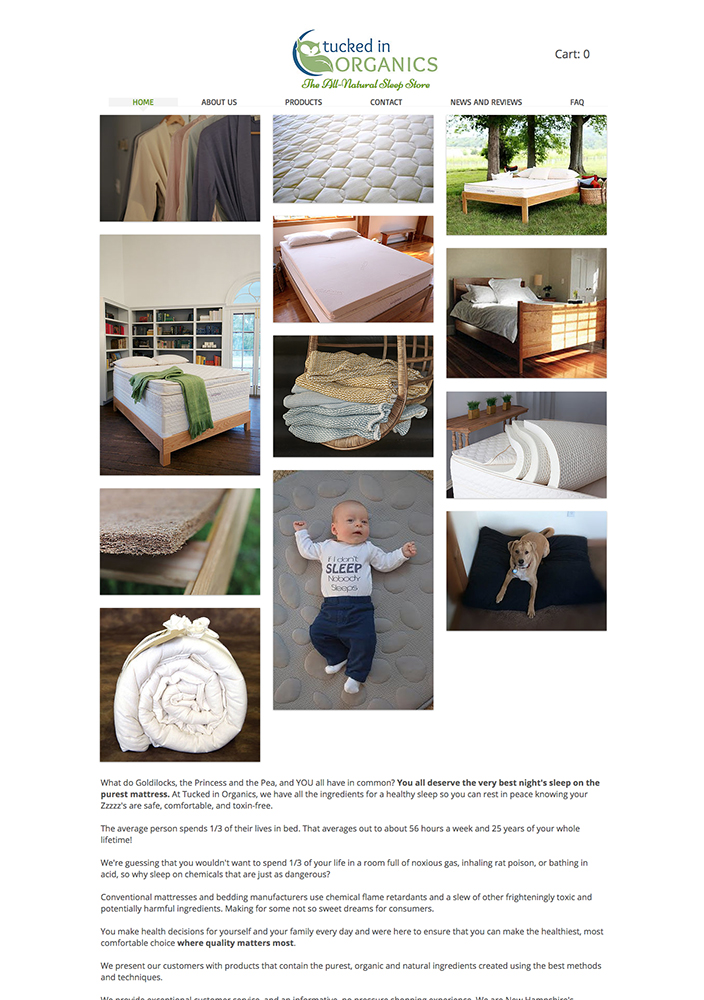 After (click to view the live site):
With our new site redesign, hasOptimization was able to fix all of those problems. We started by bringing over all of the old content, and we began the tedious yet much needed process of bringing over all of the existing products. We also installed a new eCommerce package that would streamline adding products and allowing a customer to purchase those products. The new design is a fully custom WordPress installation with an elegant full-width display that looks beautiful at every size, from huge desktop displays to smartphone screens.
We are confident that this new site represents a huge upgrade in appearance, user experience, and search engine visibility for Tucked In Organics, and we're excited to move forward to the next phase of their marketing with this site as the core.
Ready to start your website redesign project? Get in touch with us today!