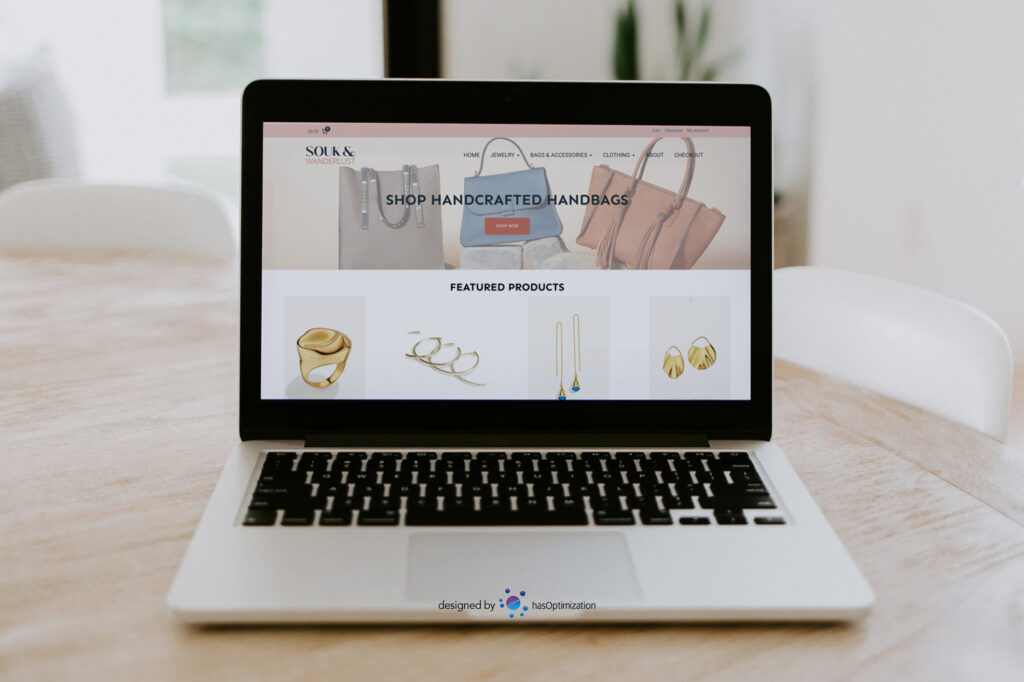 Posted by Remy Housley on October 9th, 2023
We're happy to announce the launch of a brand new website: Souk & Wanderlust! Souk & Wanderlust is a brand-new small business selling handmade artisan goods from Kenya and around the world.
The owners of Souk & Wanderlust hope to eventually open a brick-and-mortar boutique, but wanted to start with a website that allows them to highlight their products and the artisans who make them, as well as offering a seamless purchasing experience.
We began this process with a new logo design; we knew they liked the contrast of rich blues with earthy tones, and wanted the logo to look modern and suitable for a web presence, while also having a slightly whimsical feel. We tried a couple iterations with different graphics, and eventually chose a simple logo with two colors and two fonts.
The site build was really from the ground up, with design decisions being based on the needs of the products they are selling. Built on the flexible WooCommerce platform, the purchase and order fulfillment process is straightforward and simple for customers; meanwhile, adding and editing products is smooth even for sellers who aren't familiar with Woo.
Perhaps most importantly, WooCommerce and WordPress offer a shop experience that is fast, secure, and able to grow with the client's business over time. The site is all set for integration with FaceBook and Instagram, as well as for adding new categories like homegoods, and more information about the artisans and origins of their products. 
Have an idea for a website and want help getting it up and running? Whether you're looking for branding and logo design, content writing, or taking your existing content and building a site, we can help you out!