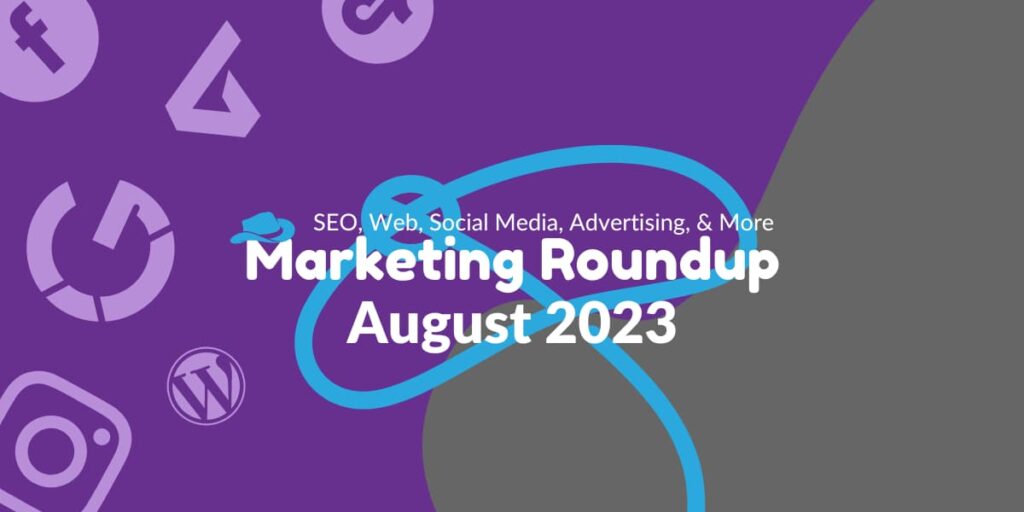 Posted by Aimee Cozza on August 1st, 2023
Social media as a whole is continuing to experience huge changes from day to day. We'll give you the headlines that happened most recently, and what you might want to know in the August 2023 round up.
Twitter is now… X?
In the car crash you just can't look away from, a certain someone has decided that rebranding to simply "X" is the right thing to do. X.com redirects to Twitter.com, the Twitter logo has been changed to an X, and more. Is this the last thing that's finally going to push long-time Twitter users off of the platform? Based on what we're seeing, likely so.
Universal Analytics is out, but it's still delivering data (sometimes)
The Google Analytics 4 deadline of July 1st has come and gone, and for some people, nothing has changed. Some websites are still delivering the same data they usually see with universal analytics, despite not converting over to GA4. Still, don't expect this to be working forever. This may be a much-needed grace period from Google, but if you haven't moved to GA4, you should definitely do so. (Did you know that we offer hourly/short term services as well as ongoing marketing services? Contact us if you need help getting your new Analytics setup up and running!)
TikTok introduces text posts
In the same way Threads is competing with Twitter (or, er, X I guess?), Instagram and TikTok are constantly and always at war. TikTok, in an effort to bring more people over from Twitter, Reddit, and Facebook/Threads/Instagram has introduced text posts to its platform. What's unclear is if links will parse and be clickable, but this is an area to definitely watch as this new format rolls out!
Reddit is still a mess
ZDNet says it quite succinctly: Reddit is still a mess. As are most of the social media platforms we've known, loved, and used over the years. Well, r/place is back for now. So that's something.
WordPress Playground – new, shiny, and awesome
Have you had a chance to check out WordPress Playground yet? It's really simple. Head to playground.wordpress.net and a fresh, new WordPress instance will start running right inside your browser. This a great way to test out new plugins without committing to anything, to show clients the WordPress experience (backend or front) without having to use a real site or launch a development environment, or to just play around with. Check it out on playground.wordpress.net now!