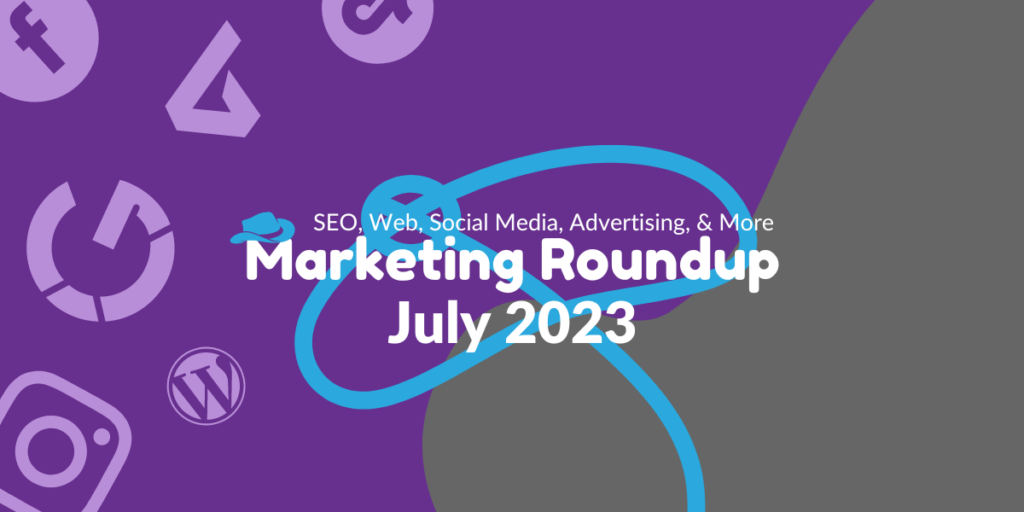 Posted by Aimee Cozza on July 1st, 2023
It's time for another marketing roundup. In this month's roundup, we talk about what's happening on Reddit, AI, and more.
Reddit goes on strike
After an announcement by Reddit leadership remarked that Reddit would further monetize the platform by charging exorbitant fees for usage of its third-party API, many subreddits were rendered useless in a "gone private" protest. While Reddit has yet to bend-the-knee to its users, the API changes are expected to take place in July. Additionally, if protests hold out, many long-time users, free labor admins, and moderators (most Reddit communities are managed by Reddit users that are unpaid) may destroy the site as a whole, removing decades worth of useful content from the internet permanently.
Reddit users flee to other social media platforms like Tumblr
Much like how Tumblr saw an influx of Twitter users (and continues to do so), people are flocking to Tumblr (and Imgur) from Reddit, helping to revive a decades old "failing hellsite" full of memes, heritage posts, and old-web content. Might be time to blow dust off your old account if you haven't been there in a while.
Update your site: Stripe for WooCommerce Plugin has Vulnerability
Recently it was reported that the WooCommerce Stripe Gateway plugin for WordPress had a vulnerability that allowed any unauthenticated user to view order detail information including personally identifiable information. This has since been patched out in a May version release, but many sites are still running vulnerable versions. Update your site!
Everything is being labeled as AI now
Beware – the term AI is being thrown around a lot to refer to generative information and image reproduction. However, "AI" as we're using it now is a far cry from the artificial intelligence capable of passing a Turing test (or, if you're into sci-fi, a Voight-Kampff test) and launching us into a Terminator-esque landscape – it is only the result of algorithmic tinkering rather than any display of actual intelligence. Still, that won't stop tech from labeling everything as "AI" to jump on the hype train.
Google Sells Domain Business to SquareSpace
In a surprise announcement, Google has announced it will be selling all of its domain business to SquareSpace. That means if you have a domain with domains.google, you will be migrated over to SquareSpace if you opt not to transfer your domain elsewhere.
Coming in July: NH WordPress Presents: Bevs & Devs Networking Event
Join us at the Stark Brewing Company on Saturday, July 29th from 3 PM to 5 PM to come network with other businesses, WordPress developers, and more! This event is open to anyone 21+.
We encourage DIYers, business owners, WordPress devs, and anyone else to attend and link up with each other to make valuable new connections over some brews, while supporting a fantastic local business venue!