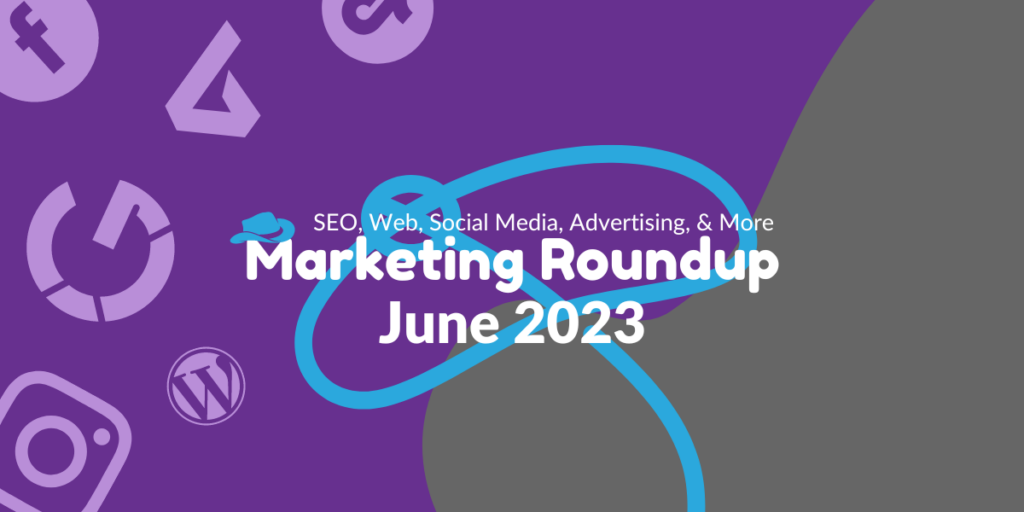 Posted by Aimee Cozza on June 1st, 2023
It's time for another roundup! This time I'm adding a little bit of fun to the end. Read through to see! 😀
Twitter appoints new CEO
You likely saw this news just as we did. Twitter appointed a new CEO to spearhead, Linda Yaccarino. While this might mean Musk is no longer at the forefront of decision making, it still means bad decisions may filter down regardless. We'll keep an eye on it. Top advertising agency GroupM told its clients it is optimistic about this change.
Facebook's in-progress class-action settlement now includes deleted accounts
You may have gotten a notification some time ago about potentially being part of a class-action settlement against Facebook. This settlement is a $725 million lawsuit that covers anyone who has used the social networking platform in the past fifteen or so years – and now includes people who have deleted their accounts. The lawsuit alleges that Facebook made users' data available to third parties without their permission.
Instagram adds gif comments
About-flipping-time. Instagram is now allowing you to reply to reels by adding a simple gif. Unfortunately this doesn't cover standard comments (and you still can't post links), and you will only be able to choose from GIPHY's hard-to-search gif library, but if you want to post a gif in reply to a reel, have at it.
Companies start to reign in the use of AI
Apple, majorly known for keeping their cards close to their chest, has decided to move to limit the use of ChatGPT and other AI software over fear of internal leaks. We don't blame them – data privacy is important for companies and individuals alike. It's why you shouldn't have ChatGPT write that blog post about grandma's secret tomato sauce recipe.
Google to start deleting accounts with two year's worth of inactivity
If you have an account you haven't logged into for years and you want to keep it, you should probably log in and show a little activity. Google announced that later in the year it will start purging accounts with no signs of life. A simple sign in should do.
In the US, a Supreme Court ruling protects digital platforms against what people post
The Supreme Court declined to hear a case involving Section 230, leaving protections in place for platforms like Twitter, Facebook, and Google – for now. Section 230 states that these platforms are not responsible for the content that users post on it. While it is still a best practice for these platforms to perform moderation checks to keep users in line (and modify their Terms of Service with morality in mind), they cannot be held legally responsible for every single terrible or illegal post a user may make. This two-sided coin can be seen as both a blessing and a curse, depending on how you look at it.
It's time for a bit of fun
Normally we stick to the regular old internet marketing stuff during these roundup posts, but I thought I'd inject a little fun and share some funky articles, links, and other things I've found while cruising the internet the past month or so. Enjoy!