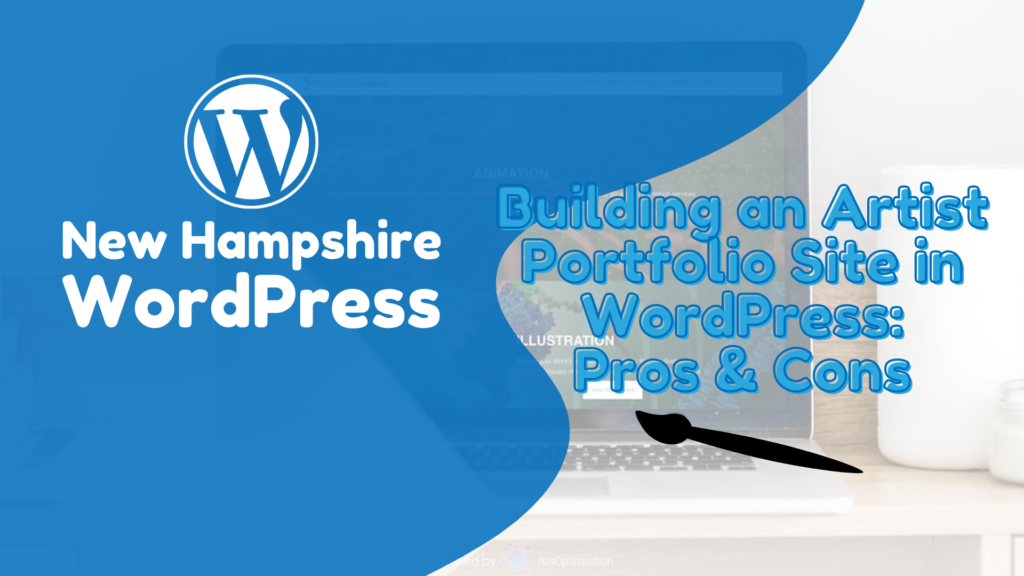 Posted by Aimee Cozza on May 24th, 2023
Are you on the fence about building out your artist portfolio site in WordPress? Maybe you're not really sure you should have an artist portfolio site at all? Come join Aimee in a presentation for New Hampshire WordPress about the pros and cons of working in WordPress to DIY, build, or have your portfolio site built!
When
Wednesday, May 31st, 2023
6:00 PM
Where
Join Aimee as she talks about the pros and cons of building your much needed and highly valuable artist portfolio using the WordPress CMS platform. Freelance illustrator and WordPress dev Aimee Cozza talks about why you need a portfolio site, and compares some of the biggest pros and cons, along with the workarounds, for artists looking to make their own portfolio page using WordPress.
We will be at Mosaic Art Collective, a contemporary gallery space in Manchester, NH for this themed event. Light refreshments will be served, and there will be time for questions and networking.
This event is free and open to the public, but we please ask that you RSVP on Meetup so we have an idea of how much food to bring!
Light refreshments will be served in this colorful gallery space and we welcome artists, website newbies and beginners, professional WordPress developers, and everything in between to come attend and link up with each other.