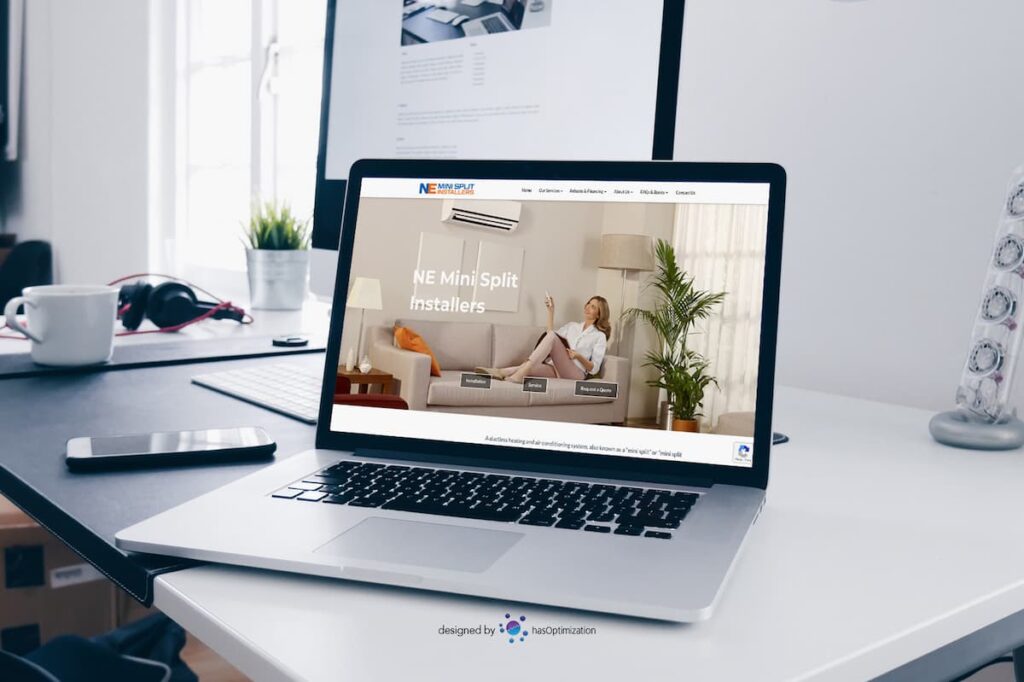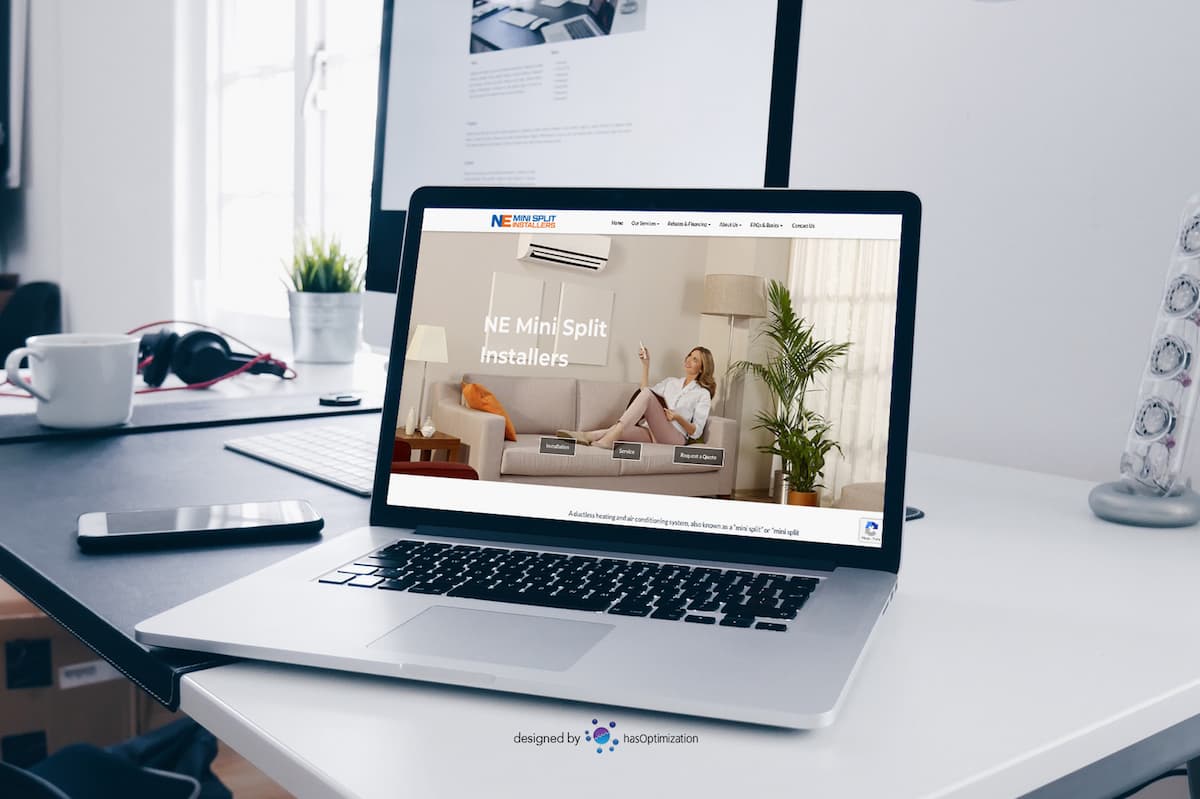 Posted by Aimee Cozza on April 27th, 2023
hasOptimization is proud to announce the launch of a new site for client NE Mini Split Installers, a mini heat pump installer in Concord, NH.
Now wait, you may be thinking, this looks a lot like another website you just recently made, and you would be right! NE Mini Split Installers is owned by the same owner that runs NH Generator Installers, and they wanted their sites to essentially match in terms of structure and style. They even went with a matching (albeit different colors) logo through our partner, Susan at BE Creative.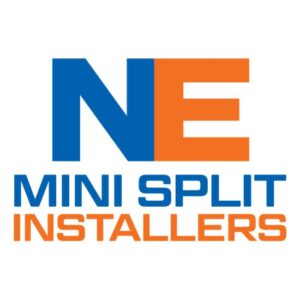 NE Mini Split Installers needed a starter site more or less identical to the site on NH Generator Installers, but with a few tweaks regarding content, contact forms, and graphics. Changing up the colors and graphics were easy enough, along with installing newly provided content. We did hit one, tiny little snag, though…
Photos of mini split heat pump units aren't the most enticing, and most photos of the heat pump units, even delivered via stock photo sites, the unit is way high up on the wall and isn't really suited for use in any sort of header banner or hero area. The client really liked this one photo for use on their homepage, but the heat pump was out of reach for standard placement.
It tends to be very handy to employ a Photoshop professional amongst your ranks, and our web developer Aimee, also known as a Photoshop wizard, was able to make this dream come true for our client. 
Modifying an image to fit in a client's hero area
Aimee also details the process step-by-step without the timelapse on our YouTube channel.
All in all, we were happy to help make this website work for our client so they can really take off with their new mini heat pump installation business. Definitely take a look at the NE Mini Split Installers website, and contact them if you're looking to have an energy efficient mini split system installed in your home!