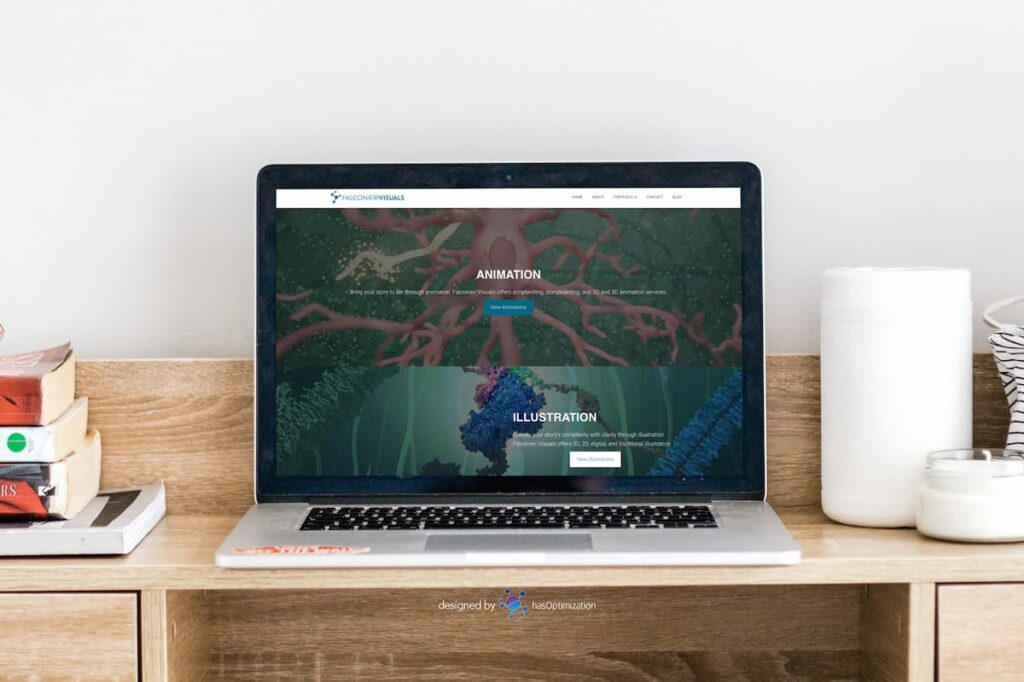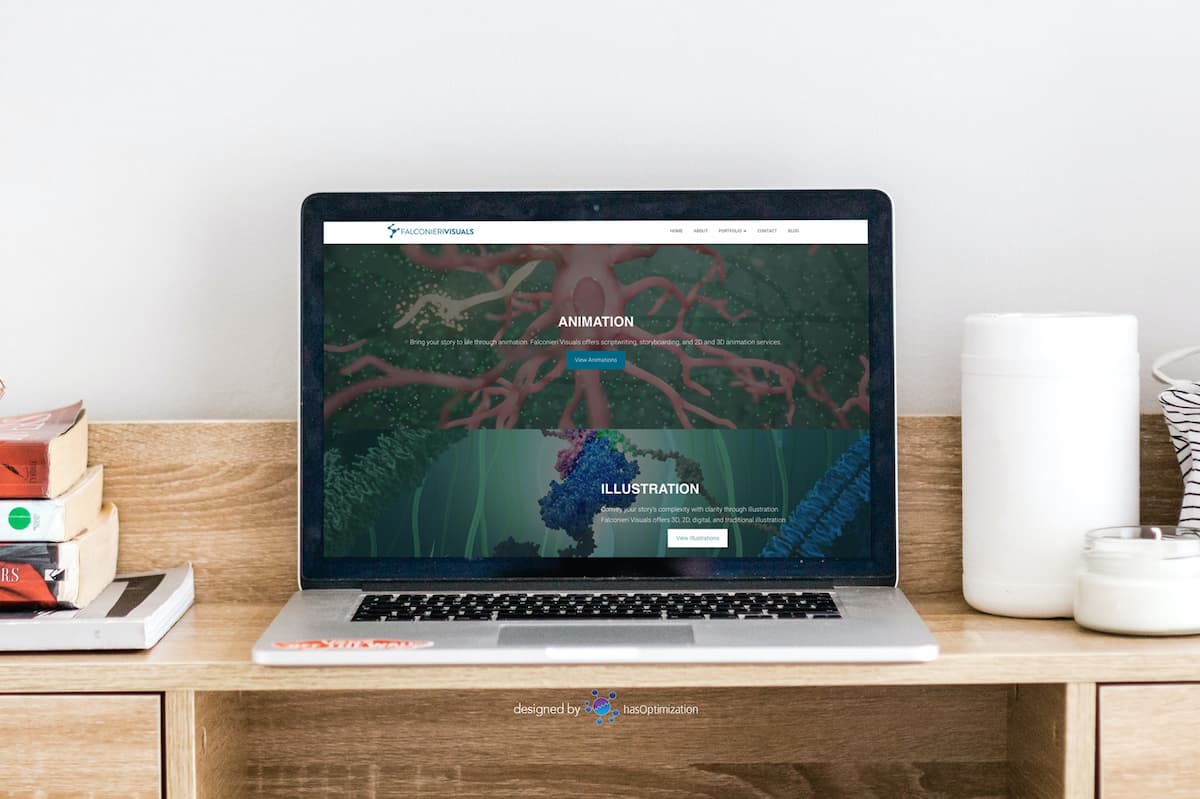 Posted by Aimee Cozza on March 15th, 2023
hasOptimization is proud to announce the launch of a new website for medical animation and medical illustration artist Veronica Falconieri of Falconieri Visuals.
It is not often that we get to complete portfolio websites. Usually our site projects consist of small businesses, ecommerce, non-profits, and service offerings rather than artistic endeavors. We were thrilled to help Veronica take her old, failing WordPress website into 2023 with updated usability, and something that really showcases her artwork first and foremost.
New Site, New Branding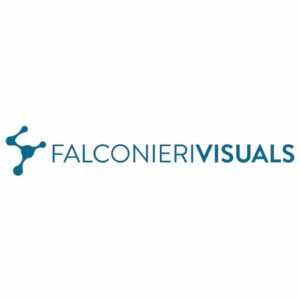 With the help of our partner BE Creative, Veronica was able to start fresh with a new bit of branding including a fun, updated logo with a new blue color scheme. This meant we could set aside the periwinkle blue color of her old website, and instead focus on a less whimsical, more modern experience.
From there, we used some of Veronica's favorite portfolio sites to determine what we could use to deliver an updated look and feel to her website. We were able to port in all of her old content easily, since moving from WordPress to WordPress tends to be a smooth, easy feat. Wanting to show off more of her animated content, we used some video aspects on the front page of her site, and converted the first few seconds of some of her other videos for use in the portfolio – so it was clear to visitors that the portfolio items they were seeing were, in fact, animations.
The Road to Featured Images (And videos!)
We ran into some specific obstacles relating to the animation content. The first being, it's usually your best bet when posting video content to host it elsewhere. While WordPress allows you to upload video content and embed it easily, video hosted on WordPress can be temperamental and unstable, so the recommendation is to use YouTube or Vimeo to host this content. The client wanted to be able to show the moving animations as the preview images in the grid portfolio layout, but wanted to show the full video instead when on the portfolio page. We were able to accomplish this with an advanced custom field, allowing the user to input a video embed that overrides the normal "featured image" on the left-hand side of the item view.
Overall, Veronica was happy with her new site, and we were excited to see how a little TLC could bring Falconieri Visuals into 2023. Take a look at the new Falconieri Visuals portfolio and consider hiring Veronica for your next medical illustration project!