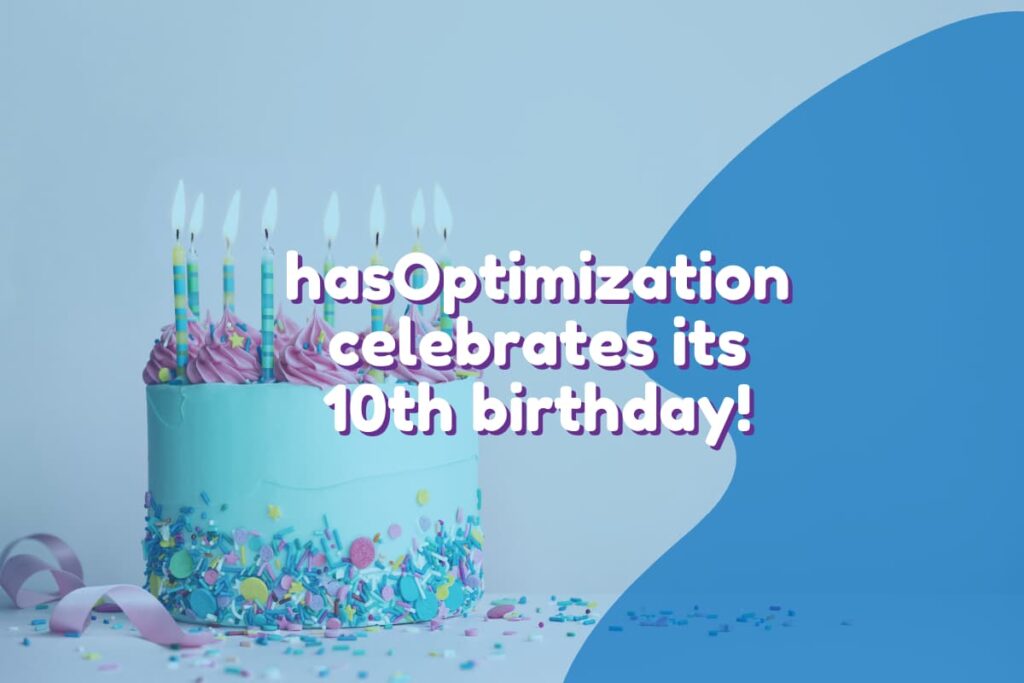 Posted by Remy Housley on March 22nd, 2023
This month marks ten years that hasOptimization has been in business! Ten years is a long time (but also, it's flown by), and this small business has come a long way!
To celebrate hasOpt's birthday, we wanted to share a little timeline of how the business came to be, and share some ideas about where we think it might go in the future. Buckle up while we go on a trip through time!
2009: An Idea Forms in Los Angeles, California
Wait a second: that's fourteen years ago! As many of you know, it takes a long time for a business to go from idea to reality. Fourteen years ago, our founder, Logan Snyder, was living in Los Angeles and working in SEO and data analytics, when they started freelancing for different companies. The move to freelancing was their first step toward building a business around this work.
2010: The First "Real" Client
Moving into freelancing often means changing working relationships before creating new ones. Not too long after Logan started freelancing with an agency, they got their first new client as a freelancer. Jacqueline Murphy signed on with Logan to do SEO for her small design and personal style business. Working with Jackie was great (they are still in touch!) and was an important stage for making this project sustainable.
March 2013: hasOpt Becomes an LLC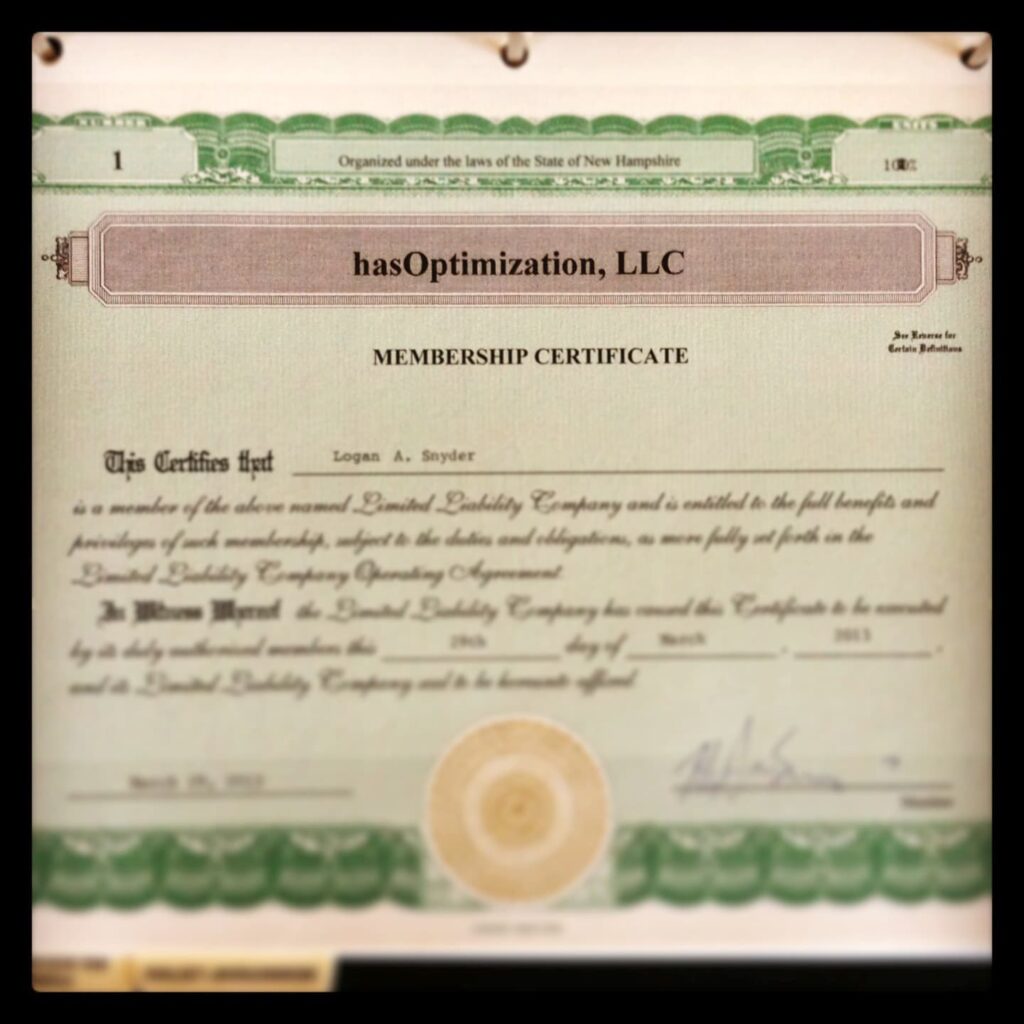 This is when we officially celebrate the start of hasOpt, because ten years ago this month was when all the paperwork was filed to create the business, opening the door to new hires, expanded service offerings, and more!
August 2014: hasOpt Gets a New Employee
Nothing makes a business feel real like hiring someone else and changing from a one-person operation to a team. Aimee was originally hired to do design and social media work as a contractor, and pretty soon her web developer skills had become an essential part of the hasOptimization package. About six months later, Aimee was full-time, and she's still an absolutely essential part of the team.
December 2020: Our First Full-Time Account Manager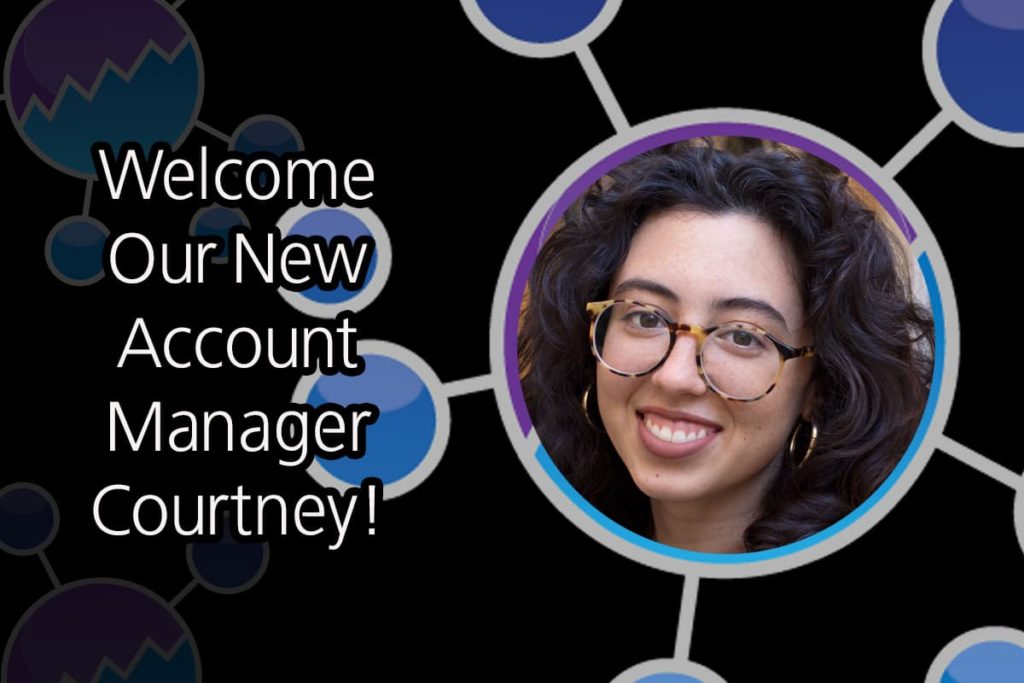 While almost everyone on the team manages at least a few clients, hiring someone to work full time on client communications was a big step for hasOptimization! As the business continued to grow, we needed more people to manage projects and people to make sure things stay organized.
Ten years after becoming an LLC, hasOptimization has five full-time employees and several part time/contract employees, and we're excited to see how the business continues to grow!