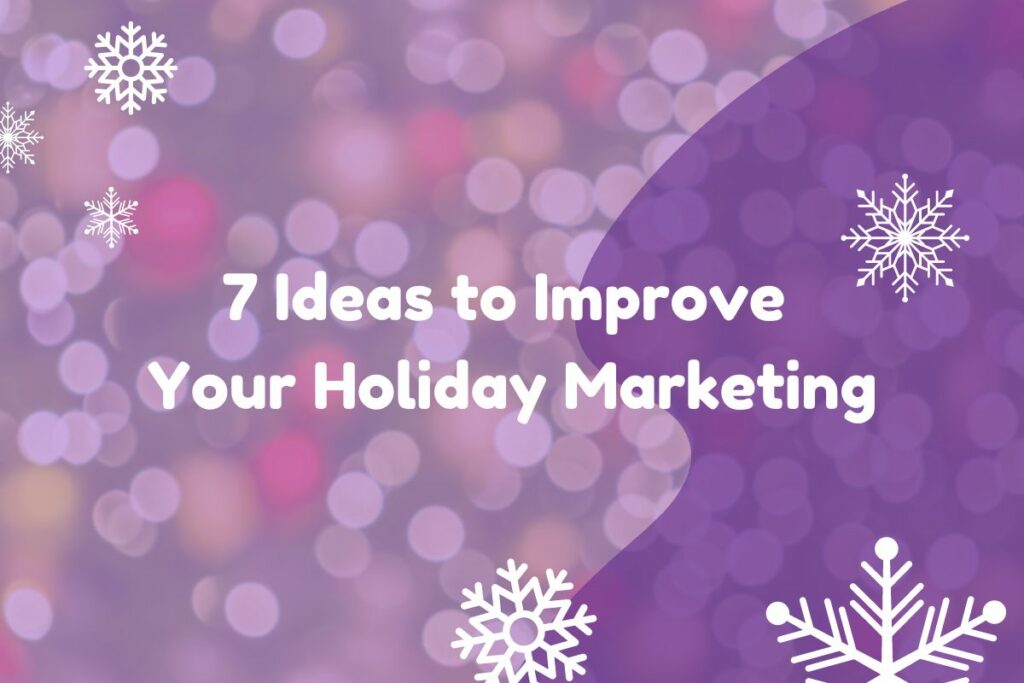 Posted by Aimee Cozza on November 22nd, 2022
It's tiiiimeeeee! Yes, it's time to go all-in on your holiday and seasonal posting and offerings. While you should have been planning since at least September (more on this soon, keep reading!), even if you waited until the last minute, we've got some great tips to get you in shape for the holiday season.
#1 Update product images to reflect seasonal motifs, and show size
It sounds funny, but when's the last time you updated your product images? If you're targeting any specific audiences to buy your product or service via ads, it may help you land sales to update your product images – and to update with seasonal motifs for your primary image. People want to know why they should purchase something, and implying what the item can be used for (gifting) can help plant a seed in your buyer's mind.
Your items should also clearly show the scale of them in the photo so buyers aren't confused. Buyers during this season may be looking for stocking stuffers and gifts separately; If your item is small enough to fit in a stocking, show it sticking out of or beside a stocking. Give people ideas they may not otherwise have! To help you show scale, you can grab this amazing POC hands mockup pack from AdorkaStock and Pupcakes & Cupcats.
#2 Shift landing pages to use winter motifs
Even if your only change to your landing page is the colors and photos on it, making these small changes can make a landing page previously visited by a customer look new, and may result in a sale from a returning visitor. Consider also giving your homepage a temporary holiday facelift – especially if you're selling products that can be easily gifted.
#3 Update ad copy to include holiday considerations
If you're running ads for a product that can be gifted, or a service that is in high demand during the holidays, don't forget to update your ad images and text copy to include this information. Remind people of cutoff dates, end dates of sales, and how they can use your product for the holiday season. Try copy like: "not sure what to give the person who has everything?" or "Thinking about a gift for dad?" Those are just some starting points!
#4 Don't bet all on Christmas – Make your holiday posts ahead of time
Hanukkah starts on December 18th and ends on December 26th this year, so if you prefer to wish "happy holidays" rather than "Merry Christmas" so you're inclusive of everyone, make your posts earlier rather than later. Better yet – wish each holiday a happy one during that time frame. Here's some dates to help you:
Hanukkah 2022: Dec 18th-Dec 26th, 2022
Yule 2022: Dec. 21st, 2022
Christmas 2022: Dec 25th, 2022
Kwanzaa 2022: Dec 26th 2022-Jan 1st, 2023
Boxing Day 2022: Dec 26th, 2022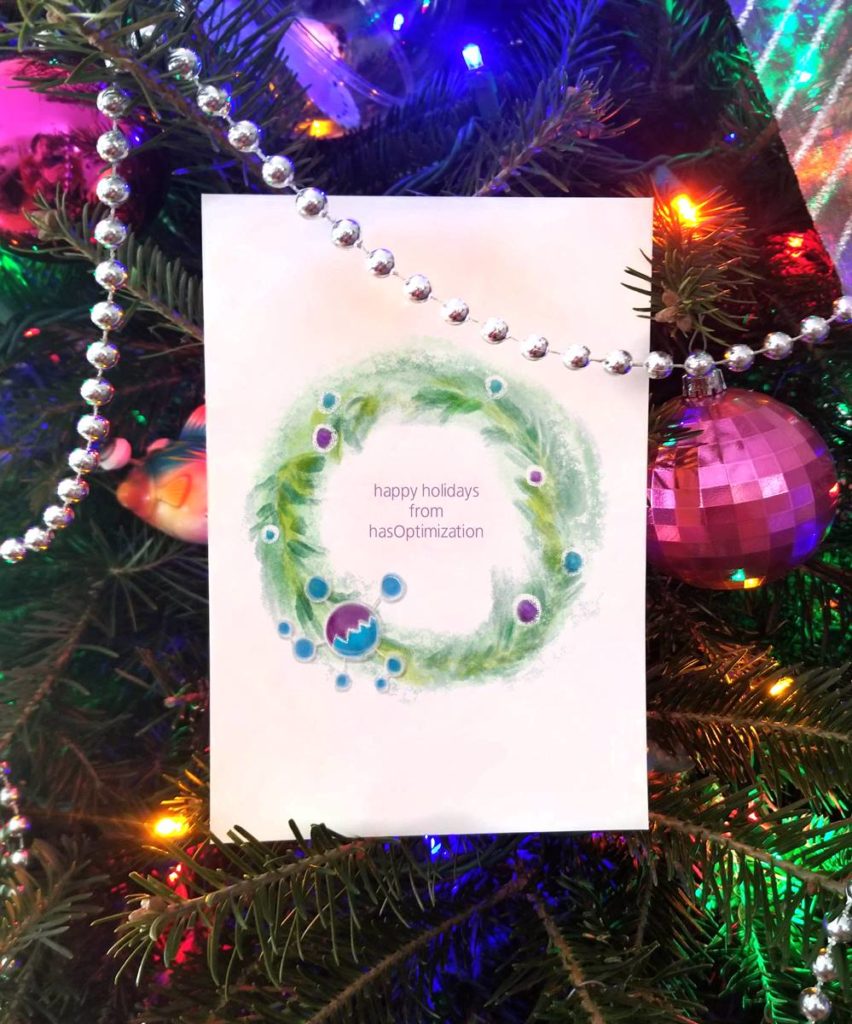 #5 Don't run a sale if you're not prepared
If you're planning to run a sale for Black Friday or Cyber Monday, but you didn't think of it until today, it may be too late to offer much to your customers. A poorly executed sale can cause frustration amongst your customers rather than the buying frenzy you were hoping for. Unless you have a well-versed sale process in place and you plan to man-the-phones, so to speak, if customers have problems redeeming, it may be better to skip the last-minute sale plan.
#6 Consider physical greetings
Every year hasOptimization sends out physical postcards to wish our clients a happy holiday season. Rather than rely on social media algorithms to deliver these warm wishes, we opt instead to pay a little more to ensure it is delivered to them in person. We know our customers appreciate something physical every once in a while to remind them that we're not an artificial intelligence responding via email – we're real people. Consider purchasing cards to send to loyal customers or partners and penning a greeting. You don't have to send a ton of them, but if you have leftovers, organizations like Cards for Hospitalized Kids will take them! Hand-delivering a gift or greeting to your favorite customers is a top-notch move too that your customers are bound to remember!
#7 Start earlier
There's not much you can do about this now, but for next year, you should be considering your holiday promotions and sales in September and October. This gives you plenty of time to iron out all the kinks and figure out exactly what your holiday plans and promos will be.
We hope these tips help you warm up your marketing this holiday season. What are you and your brand doing for the holidays? Anything special? Let us know in the comments!