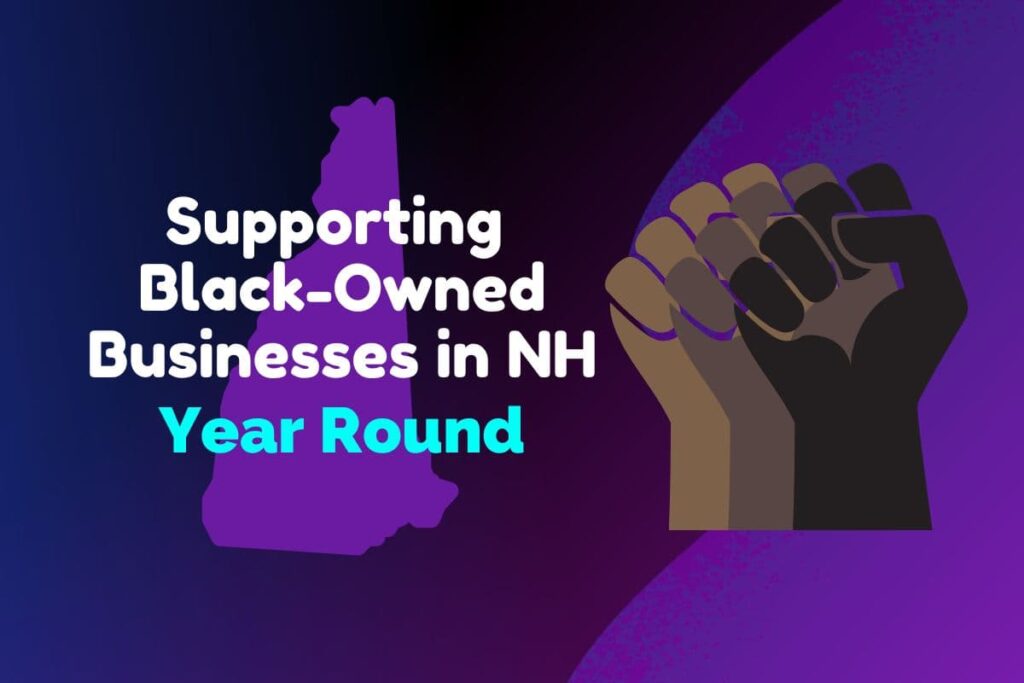 Posted by Remy Housley on October 24th, 2022
As holidays like Juneteenth have begun to be recognized more widely, many businesses, including large corporations, have begun increasing marketing efforts around various marginalized communities. However, this often results in a marketing push that coincides with a particular event or month. At best, this can result in marketing strategies that continue to sideline members of marginalized communities. In some cases, it can result in commercializing and commodifying culture for profit.
One way to help resist this trend is to support Black-owned businesses, and to do so year-round. Since hasOptimization is based in New Hampshire, in this post we're featuring a few local businesses in our neck of the woods, as well as resources for how you can find new places to support in your community.
How to Find Local Black-Owned Businesses in Your Community
First off: as always, Google is a great place to start! There are BLM chapters in most communities, many of which have created lists of businesses to support. Local newspapers and Small Business Associations also have resources available. In New England, for example, there are regional guides from New England Today and a list specific to Greater Boston from Boston.com.
A few of our favorite Black-owned small businesses in New Hampshire are:
The Hop Knot, Manchester, NH
This casual pub & restaurant specializes in top notch pretzels and local brews. With nearly two dozen local beers on tap and pretzels ranging from classic to stuffed to sandwiches (pretzel hot dogs? Yes, please!), you're sure to find something for everyone.
Cup of Joe, Portsmouth, NH
Whether you're looking for a coffee shop, a casual restaurant, a meeting place, or a spot for live music, Cup of Joe has it. This spot has great coffee for a quick trip, and it's an inviting place to spend a few hours when you need to escape your home office.
The Lancaster Motel, Lancaster, NH
This little piece of history isn't one to miss if you're visiting the mountains! Owners Brian and Ruby Berryman have renovated this 1950s motel with upgraded rooms while restoring the mid-century modern look. It also features a cocktail bar, cigar lounge, and space for special events.
New England Sweetwater Farm & Distillery, Winchester, NH
This small farm grows apples, grapes, blueberries, and more, and combines them with local grains to create small batch spirits. Sweetwater offers 8 different spirits, and in addition to the bottle shop, they offer a full tasting of all their products for anyone over 21!
Do you have a favorite Black-owned small business in the area? Let us know where we should check out next!