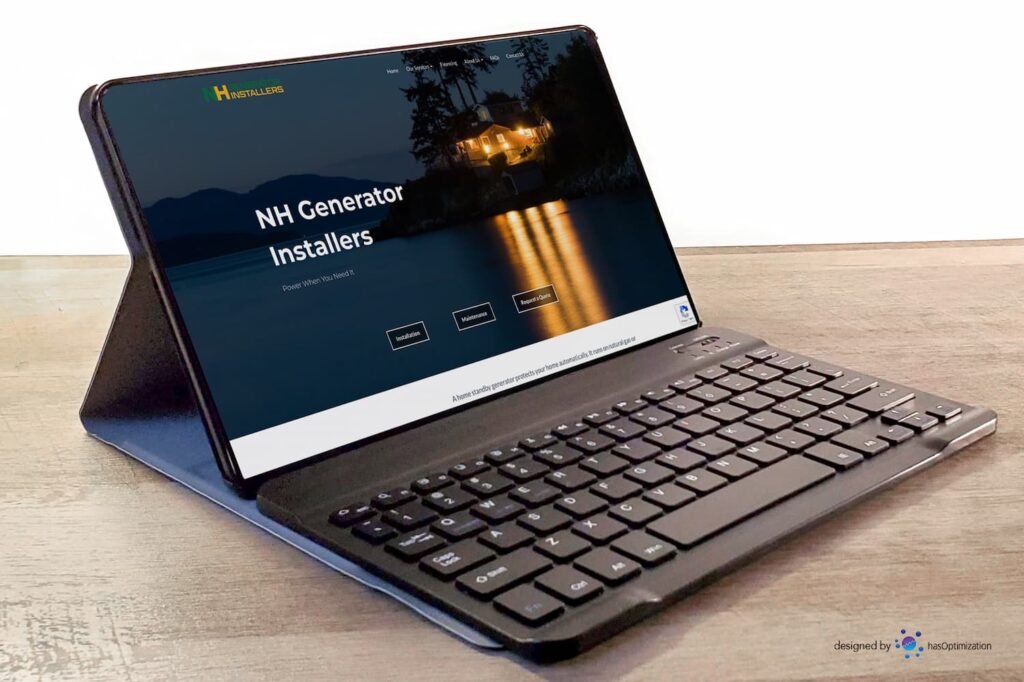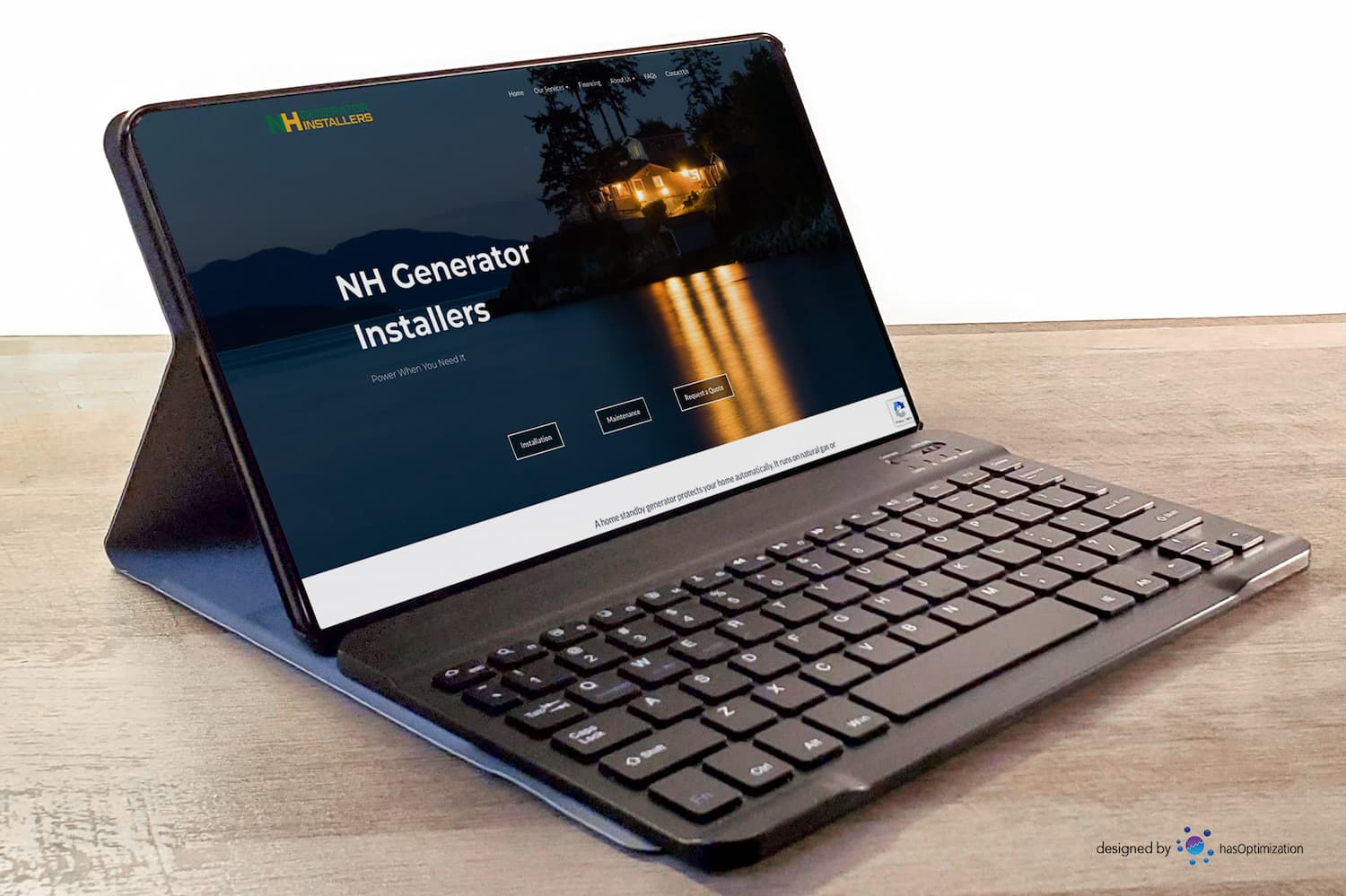 Posted by Remy Housley on May 5th, 2022
hasOptimization is proud to announce the launch of a new website for New Hampshire Generator Installers. NHGI installs, services, and repairs home generators in New England. After recently coming under new ownership, NHGI wanted to rebrand with a new logo and website that would be easy to use on mobile and desktop. This semi-custom website replaced their previous website with new content, images, and design to help make their site easy to navigate for new and existing customers, as well as potential partners.
A New Look For an Established Business
New Hampshire Generator Installers has been in business for over twenty years. After the original owners sold the business and retired, the new owners wanted to start by reworking the logo. The original site was basically defunct and no longer accessible, we completely redesigned a new site to be user friendly for existing customers as well as new leads.
Home generators, like many other home-services businesses, tend to have a stable and loyal client base, but also new clients as homes are purchased and built. In New England, particularly in more rural areas, storms can knock out power all year round, so generators provide safety and security for homeowners. With so many people working from home some or all of the time, the need for reliable power is only likely to increase. NHGI wants customers to be able to find their services easily.
Logo Guiding Website Choices
We worked with Bradstreet Englert Creative to create a new logo that was simple and would work in both smaller contexts (like on the website, business cards, shirts) and on larger spaces (installation vans). The previous logo was relatively complex, and included a map of New Hampshire. Since NHGI works throughout New England and hopes to continue to grow over time, we opted to leave the map behind and use letters only. This also allows for a potential future rebrand from "New Hampshire" to "New England."

The simplicity of the logo design is reflected in the design of the website, which offers basic information and guides customers to several different contact options, including phone and web-based forms to connect.
Balancing Simple Aesthetics With Brand Awareness
A common challenge with smaller and more local businesses is managing a desire for the minimalist aesthetic (popularized by companies like Apple) with the need to drive users to the site. Small businesses benefit from on-site SEO to ensure that potential customers can find their site, which requires creating and maintaining content with certain search terms in mind.
For NHGI, this meant that we paired images that evoked their preferred aesthetic with well-organized pages based on what kind of information clients might be seeking out (such as separate pages with information about installation, maintenance, and ongoing generator service).
We're excited to see NHGI continue to grow, and are thrilled to have the opportunity to have helped with this fun redesign project to give new life to an established small business! Visit the NHGI website at NHGeneratorInstallers.com