Posted by Aimee Cozza on April 15th, 2021
As social media algorithms start to get further and further from serving us the content that we want, as a business it can be more and more difficult to capture an audience and sell to that audience. That's why it's important to have a variety of methods to reach your customers — and your target audience — when it comes to announcing new products, new service offerings, discounts, changes to your business, and more. If you don't have an email marketing list and strategy, it may be time to start building one.
What is email marketing?
Email marketing sounds exactly like what it is. It's marketing via email, in the shortest sense. It works by collecting email addresses by one or multiple methods, and then sending what is called a campaign (an email designed by you that goes out to all recipients on the list) manually or automatically on a schedule. Email marketing can deliver content directly to your intended market without being at the mercy of a social media algorithm.
The Pros & Cons of Email Marketing
This sounds excellent, but there are some specific caveats you should consider before opening up an email marketing list.
Pros
Allows you to speak directly to your consumers and potential customers
Does not require any sort of moderation, so you can forward whatever you want
Better than social media because all of your emails will be seen and will not be filtered out due to the algorithm of that social media platform
Can be handled automatically; i.e. if you made a blog post on your website, an email automatically triggers to go out
Can send out specialized emails such as happy birthday greetings, anniversary greetings, and more
Emails can be scheduled to send at certain days and times; it can send emails every year, or a certain month, if you wanted!
Emails can often be stylized and include things like images, buttons, and more. It can fit your brand!
Free options available to get started, usually with an email list under 1,500 recipients
Cons
Requires email collection and explicit consent to send emails; see CAN-SPAM
Cannot be done effectively with a "free" email account such as Gmail, Hotmail, or Yahoo. Usually requires a service and domain email address to effectively send emails
Some services may "filter out" email marketing management applications like MailChimp or MailerLite into different folders, which can sometimes result in emails not being seen as much as you may like (See Gmail's "promotions" folder/label)
Once someone unsubscribes, you cannot re-subscribe them
Not moderated, so your mistakes, hacks, etc are your own. Malicious content can be sent via email if not handled correctly
Free options may be limited, so larger mailing lists will require a monthly subscription
Requires a physical address at the bottom of every email; see CAN-SPAM
How do I get email addresses?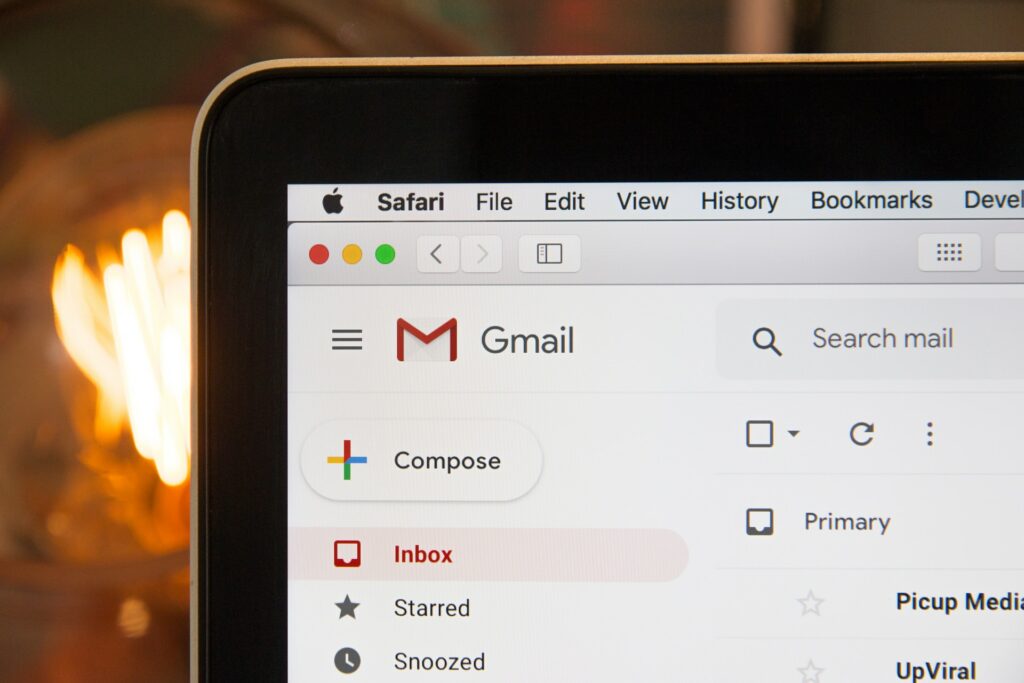 Unlike social media, email marketing requires that you gather email addresses from potential customers or people interested in your offerings. Like social media, people can unsubscribe from your marketing emails at any time — just like unfollowing or unliking a page. Email marketing requires a little more commitment, however, from the user. A user must knowingly sign up for your marketing list by typing in their email address, and sometimes may even be required to confirm their subscription.
So, how can you go about collecting email addresses from people interested in your stuff? Here are a few ways:
Add a subscription form to your website. Consider places where they might decide they want to opt in — after a blog post is a great way to capture an email address. You can also use popups/popovers to ask people if they'd like to subscribe.
Add a subscription opt in on contact forms and sales forms. Asking a user for their email address and explicitly asking them if they'd like to subscribe to you to keep in touch can be a great way to start building your audience.
Make an offering in exchange for an email address. This can be a freebie, such as a digital good like an ebook or a graphic, or even a discount code. 
Promote a subscription page on your social media, in store, and/or in person. Make sure to create a standalone page where people can subscribe, and ask them every now and again to do so. Let them know that it's easier to keep in touch this way! If promoting in person, leave a tablet or computer screen on the signup page, and let people sign up immediately on their own.
What if I have email addresses?
If you've been doing business for a long time, you may already have the makings of an email marketing list. People you've sold product to in the past, sent invoices to, and other methods where you collected a person's email address can be a great way to jump start an email marketing list. Keep in mind, however, that people should be explicitly opting in to your email list, so you may make a few people unhappy if you are randomly deciding to subscribe them to your email list. Still, ensure that your opt out/unsubscribe methods are easy. Most email marketing applications have it at the bottom of every email.
Adding email marketing to your repertoire to help ensure you're reaching your customers is just as important as having your very own website and social media presence. If you need help setting up an email marketing list, we can help! Contact us today to get started.