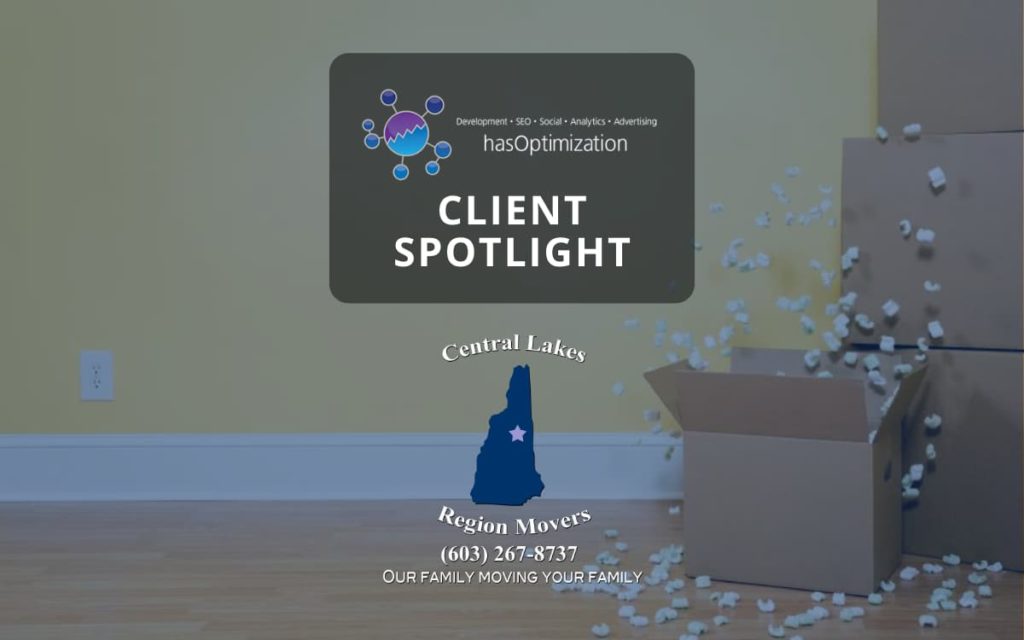 Posted by Aimee Cozza on January 4th, 2021
We love our clients, and our clients love us! We want to take the time to show our clients a little love by letting them have the spotlight. Today we're sharing with you our long-time client Central Lakes Region Movers, a moving company based in, you guessed it, the lakes region of New Hampshire. We've spotlighted them before almost seven years ago, but are happy to do it again for this awesome company!
Moving in the Central Lakes Region area in New Hampshire
Central Lakes Region Movers, shortened to CLR Movers, is a family owned moving company that was started in 2001 by David Malone, and passed down to his son Sean Malone in 2011. Since then, we've been working with CLR Movers to keep their web presence up to date, informative, and fun. CLR Movers is capable of the everyday move from apartment to apartment or home to home, but they also provide specialty services like packing services, commercial services, moving of specialty items, and more.
What we do for CLR Movers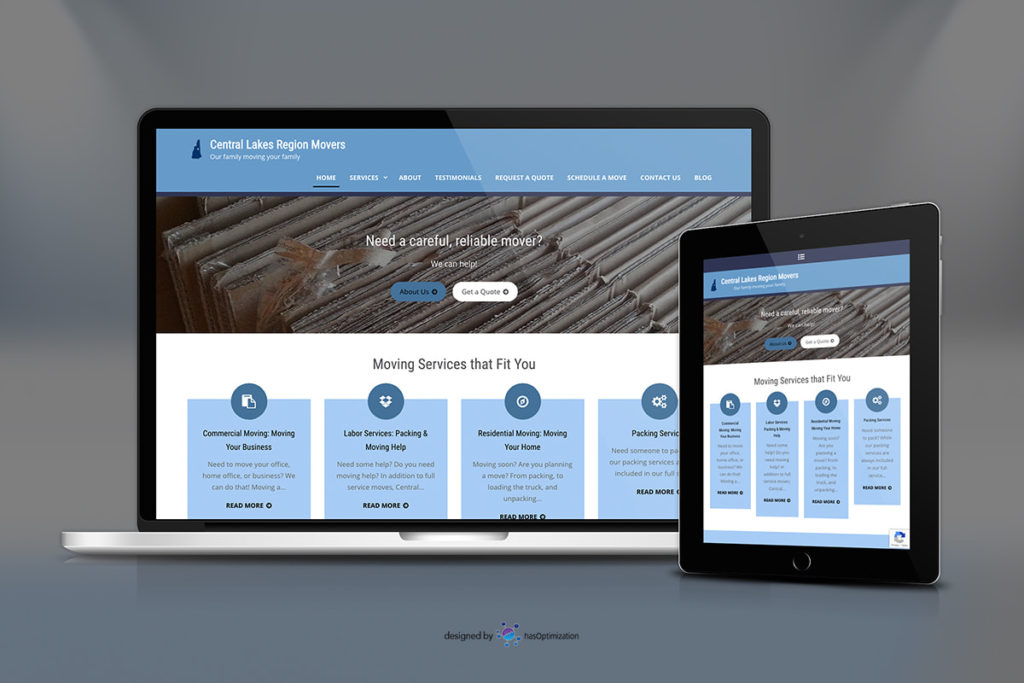 hasOptimization has, so far, created two versions of Central Lake Region Mover's website, with the newest iteration currently up and available to be visited at CLRMovers.com. Along with creating the website, we often blog for them, and have a comprehensive backlog of blogs about moving, packing, and life in New Hampshire. Along with the website and blogging, we also run their email marketing campaigns, keep an eye on their online reputation, and handle their social media accounts. All in all, a well rounded program for a well rounded customer!
Why you should hire CLR Movers
If you're located in the lakes region of New Hampshire, or are moving to the lakes region of New Hampshire, you may be aiming to DIY your move. However, hiring a mover can help take the biggest stresses out of your move. You don't have to worry about underpacking your things if a mover is packing it for you, and you certainly don't have to worry about not having enough space in your car to fit all your possessions. CLR Movers is a fantastic, reputable company that is fully insured, with many years of tender loving care placed into relocating the belongings of others from city to city or state to state. Let the professional knowledge and expertise of this moving company help guide your move so you can focus on what's most important to you.
Get in touch with CLR Movers
Ready to start your move? You can request a moving estimate using their on-site form. Or, you can contact them using one of the methods below:
Central Lakes Region Movers
P.O. Box 195
Belmont, NH 03220
Phone: (603) 267-8737
Email: [email protected] or [email protected]