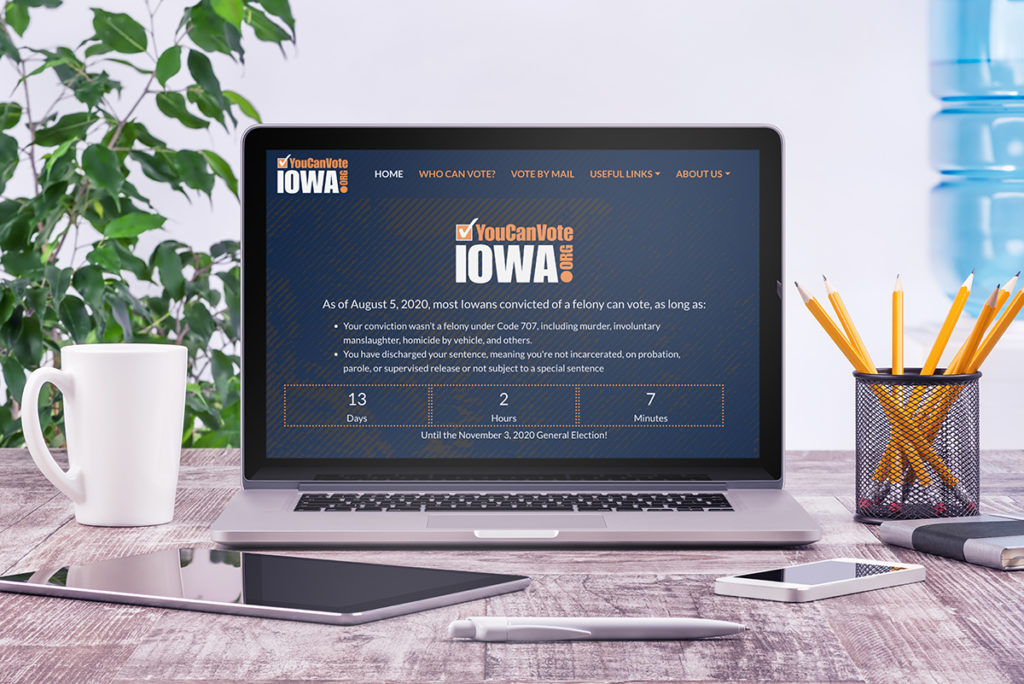 Posted by Aimee Cozza on October 21st, 2020
hasOptimization is proud to announce the launch of a new website in conjunction with the ACLU of Iowa titled You Can Vote Iowa. This website is aimed at pointing people in the right direction to see if their voting rights have been restored after serving time for a felony conviction.
hasOptimization is aligned with many of the same ideals as the American Civil Liberties Union, including assisting people with understanding and exercising their right to vote. We worked just a few months ago with the ACLU of NH in helping people find out how to register to vote, and how to help them secure an absentee ballot for voting. This time, we were glad to assist the ACLU of Iowa with their mission.
The ACLU of Iowa asked for a website that would act as a sort of hub for voters with felony convictions in Iowa. Iowa law recently changed in August of 2020 that allowed some voters with felony convictions to vote, allowing many people who did not have the ability to vote the restored ability to vote in the upcoming election. You may recall, previewing the website, that the layout looks familiar. The ACLU of NH graciously allowed us to clone their website for this purpose.
Additionally, we also created the YouCanVoteIowa.org logo for them, which will be used far past the November 2020 election.
hasOptimization is proud to stand beside the ACLU of Iowa in helping voters understand their rights and allowing democracy to happen in the most honest, and fair way as humanly possible. We hope that our readers and clients alike will assert their rights and get out to vote for the election on November 3rd, 2020.