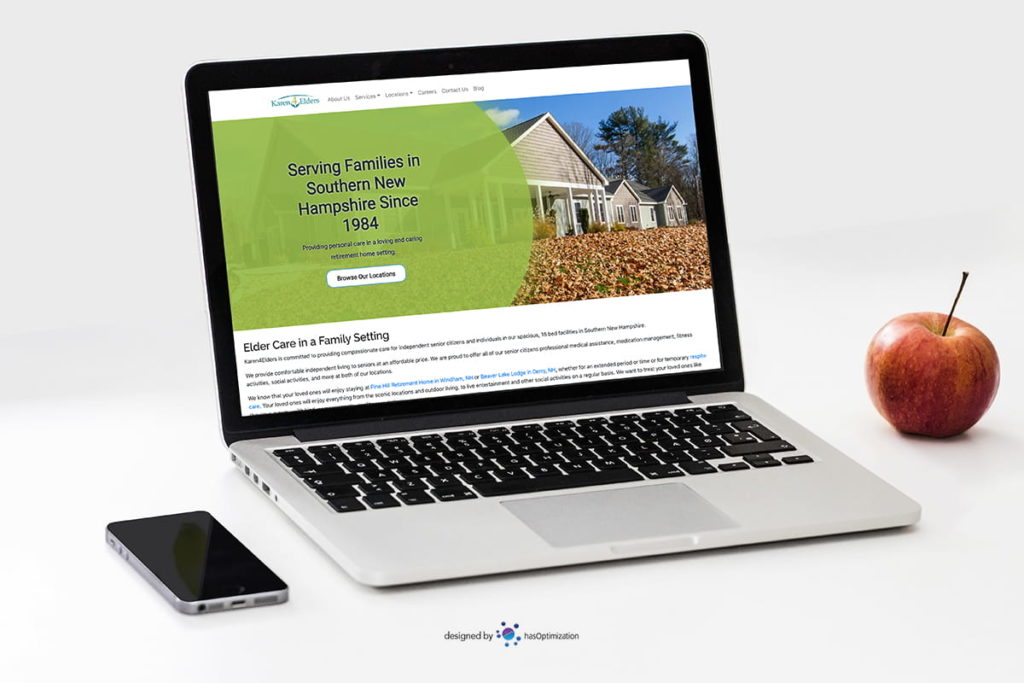 Posted by Aimee Cozza on September 14th, 2020
hasOptimization is proud to announce the launch of a new site for assisted living facility owner Karen4Elders in Southern New Hampshire. Karen4Elders offers exceptional elder care in a family setting. We've been working with owners Karen and Tony Massahos since 2018 providing search engine optimization services, social media management, and more.
Karen4Elders currently owns two facilities, one in Windham, NH, and another in Derry, NH. With plans to open a third facility, we wanted to ensure that Karen4Elders could provide a consistent web experience to users seeking information about their businesses. We also wanted to provide them with the ability to capture more traffic through informational blog posts, but this posed a particular issue. Since Karen4Elders had two separate sites for each facility, and a limited budget for marketing work, it didn't make sense to fragment our marketing efforts across two facilities, prioritizing one over another. The solution was simple: consolidate!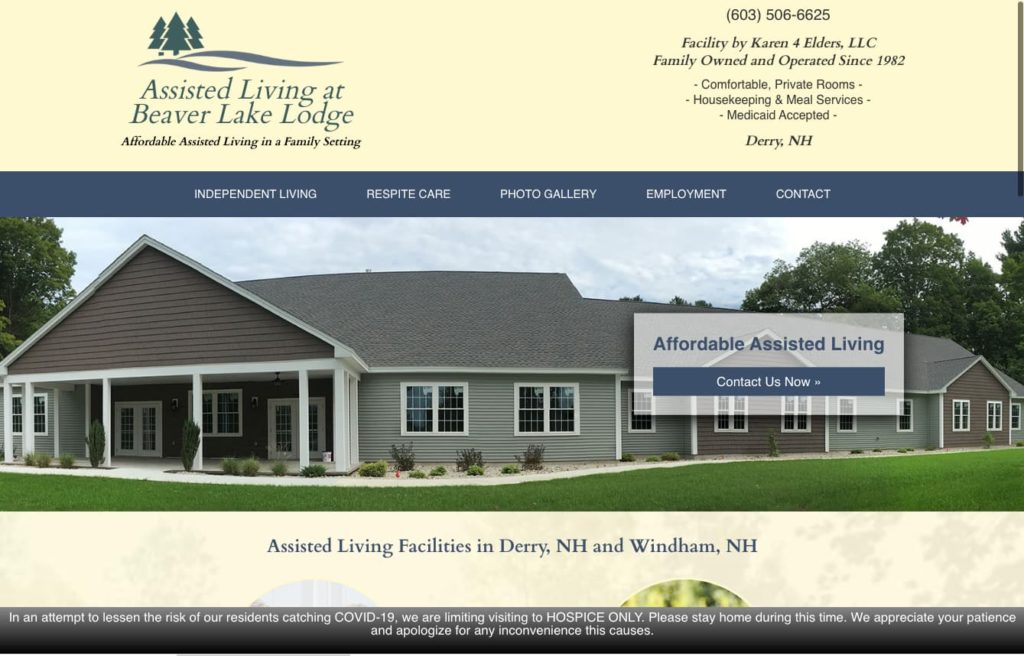 This is oft the solution to business owners who end up with fragmented marketing efforts, or who bite off more than they can chew by creating multiple websites, whether erroneously, through misguided efforts, or just as their business grew over time, just as was the case with Karen4Elders. It makes more sense to consolidate multiple locations under a parent domain, rather than chasing marketing and SEO efforts across multiple sites.
Properly consolidating a site means not only creating a new site, but also tackling redirections and ensuring Google indexes the new site promptly. We were able to do all of this for Karen4Elders so we can begin working on new marketing efforts promptly. Additionally, we were able to breathe renewed life into the color themes and layout based on the Karen4Elders logo itself.
Growing businesses also have a need to outgrow free email solutions like Gmail, and will often opt for @domain.com email addresses, which look more professional. In setting up a new website for Karen4Elders, we also rolled them into a new Gsuite solution so they can send and receive emails from their domain, rather than a personal Gmail account.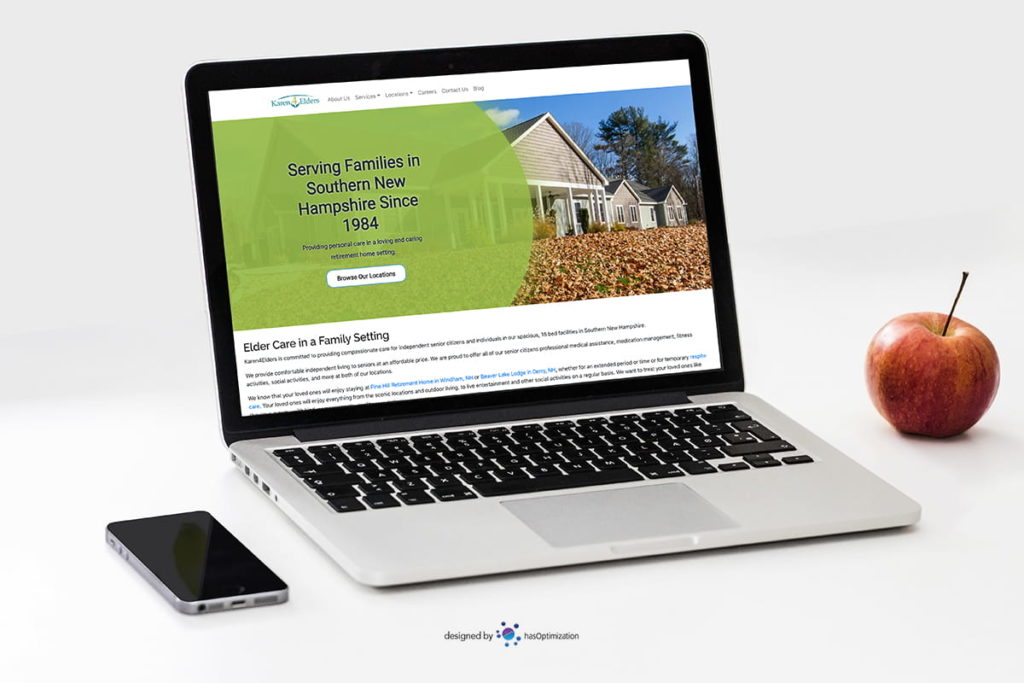 We've happy to help Karen4Elders with this new marketing effort and are excited to extend into new opportunities that can result in more traffic and more sales for our clients.
Does your business have too many websites? We can help you work through it with a customized consolidation plan! Contact us today to get started.