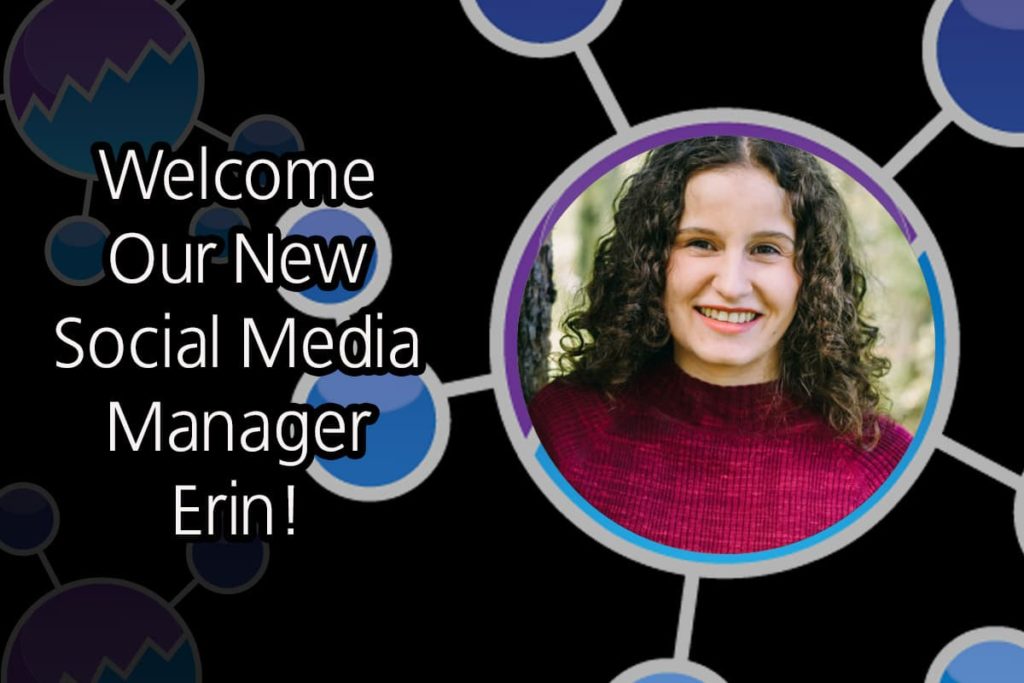 Posted by Logan Snyder on May 18th, 2020
I'm pleased to announce we've hired a second social media manager to keep up with the needs of our growing client base. Erin Lafond comes to us from a top-notch writing background, with a MA in English from Boston College, and we're thrilled to have her skills on tap in social media as well as in content writing.
For me, bringing on Erin is a sort of uniquely 2020 story. Early this year, we found ourselves in need of new talent in the social media sector of our work, and dove into the process of handling applicants and interviews. Aimee and I winnowed it down to a couple of good candidates, and set up our final interviews with Allyson and Erin only a week or so apart. The plan was to hire both of them and run them through training together; I issued a formal offer to Allyson on March 10 and did the final interview with Erin a couple days later.
We were, that week, just starting to feel nervous in NH about coronavirus.
As it turned out, Erin's would be the last hand I'd shake for…well, two months and counting as of this writing. The day Aimee and I interviewed her was the last day that felt "business as usual", and only just. It turned out to be one of the the last in-person business meetings I'd have before the state went into stay-home mode.
Faced with a number of our client limiting services or closing their doors, I started looking at the next few months with a significant amount of trepidation, weighing how much we needed that second SMM vs the possibility that our revenue would be severely curtailed. The hire that seemed like an obvious choice on March 12 seemed like a significant risk by March 16. With immense regret, I told Erin that while we wanted her on staff, I felt that we needed to pause hiring and see how the next couple of months shook out.
This is, however, a story with a happy ending. hasOptimization was immensely lucky to be approved in the first round of SBA Payroll Protection Program funding in late April, giving us access to a forgivable loan intended to cover several weeks of payroll. Suddenly, hiring that second SMM felt a lot safer, even amid uncertainty — which is of course what they're intended to do. When the funding hit our accounts, Erin was one of the first people I told. It was a Friday. I sent her the sign-on paperwork on Monday and started training her Tuesday, shoving my and Aimee's calendars around to get Erin up and running as quickly as possible.
Erin will tell you that (not unlike myself) she loves to learn, to read, and to consume a somewhat excessive amount of TV and movies. We certainly put folks through a bit of a wringer here at hasOptimization, when they first come on board — there's an immense amount of software to wrap your head around, as well as an immense amount of client details to learn — and it's an environment where enthusiastic learners thrive and inflexible people flounder. So far, Erin is weathering her rapid onboarding well, and we're really happy to have her as part of the highly optimized staff.