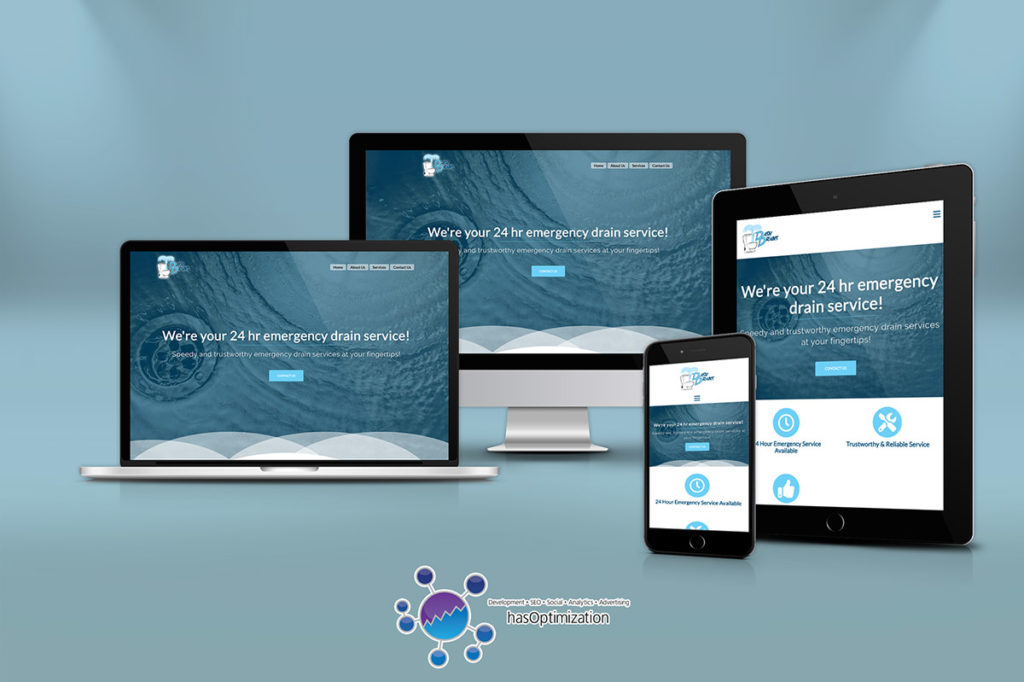 Posted by Aimee Cozza on November 15th, 2019
hasOptimization is proud to announce the launch of a new website for drain cleaning and unclogging service provider Dash Drains. Dash Drains is located in NH and serves NH, though has a partner in MA who operates in MA. This business owner came to us looking for help building their very first website. They needed a basic website which says what they do and how to contact them. We were happy to help!
After providing the business owner with a few solid themes to choose from, we then went into modifying the colors, putting the logo into place, and making the site itself unique to Dash Drains. We were able to create a responsive, modern web experience for browsers of all sizes while delivering the content that customers need to make an informed decision about hiring Dash Drains. We also built in a contact form for easy contact between business owner and customer, protected by Google's reCAPTCHA. Along with a brand new website, Dash Drains also can enjoy the benefit of SEO so they can hit the ground running.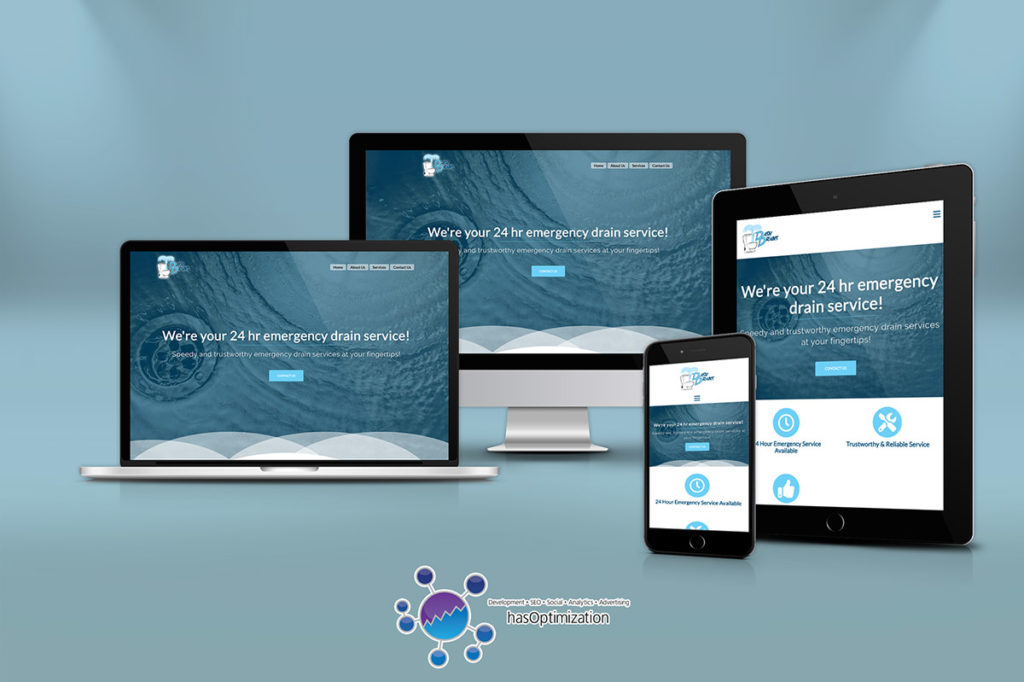 We regularly help businesses revamp their old websites, or create brand new ones. If you need help with your business' website, contact us today!