Posted by Aimee Cozza on September 13th, 2019
We love our clients, and we think you should too! That's why we're restarting out client profiles category, now called client spotlight. Every now and again we'll highlight one of our fantastic clients, tell you how we help them best, and why you should check them out. In this post, we're highlight long-time client j. ellen Design, LLC.

Interior Design in Manchester, NH
J. ellen Design, LLC, is an interior design studio located in the historic millyard of Manchester, NH. Owned and operated by June Trisciani, j. Ellen Design, LLC has been with hasOptimization ever since we were but a wee tiny marketing company with barely a handful of clients, all the way back in 2013. June is also deeply rooted in the Manchester, NH community and participates in a variety of community related events, including ArtFront. June is a fantastic business owner who is always open to suggestions and change, making her incredibly easy to work with both as a client and a designer.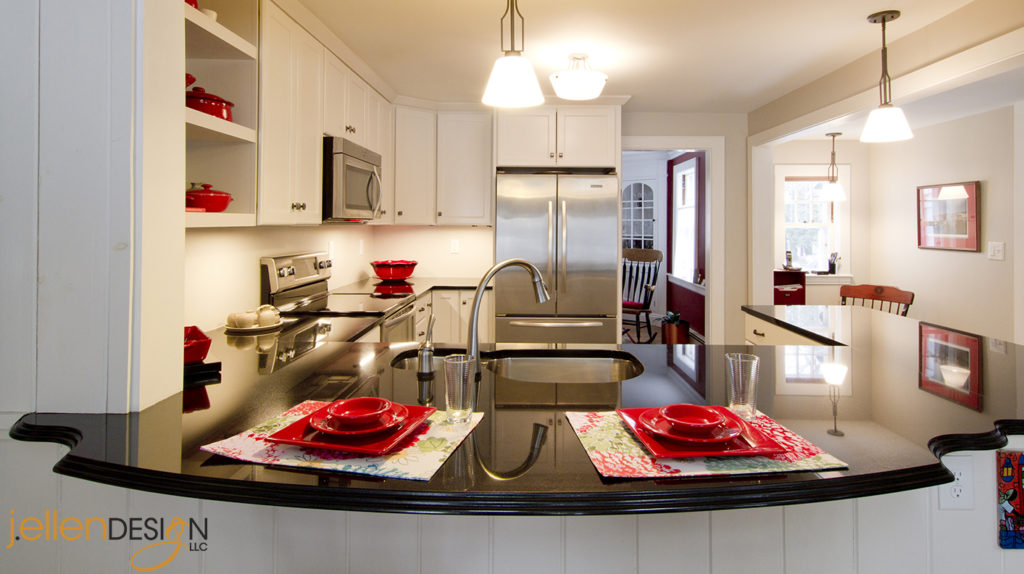 J. ellen Design's Core Services
We've done just about everything in the book for j. Ellen Design! We created June's first site, as well as her subsequent page refresh earlier this year (along with the site and Facebook page for ArtFront too!). Our partner BECreative created June's logo. We also manage social media for June, create and manage her ads, manage June's email marketing, ghostwrite blog content for her on a consistent basis, and lots of in between, including search engine optimization that has had her consistently on the top of the SERP for local interior designers. Anything June wants she gets from hasOptimization!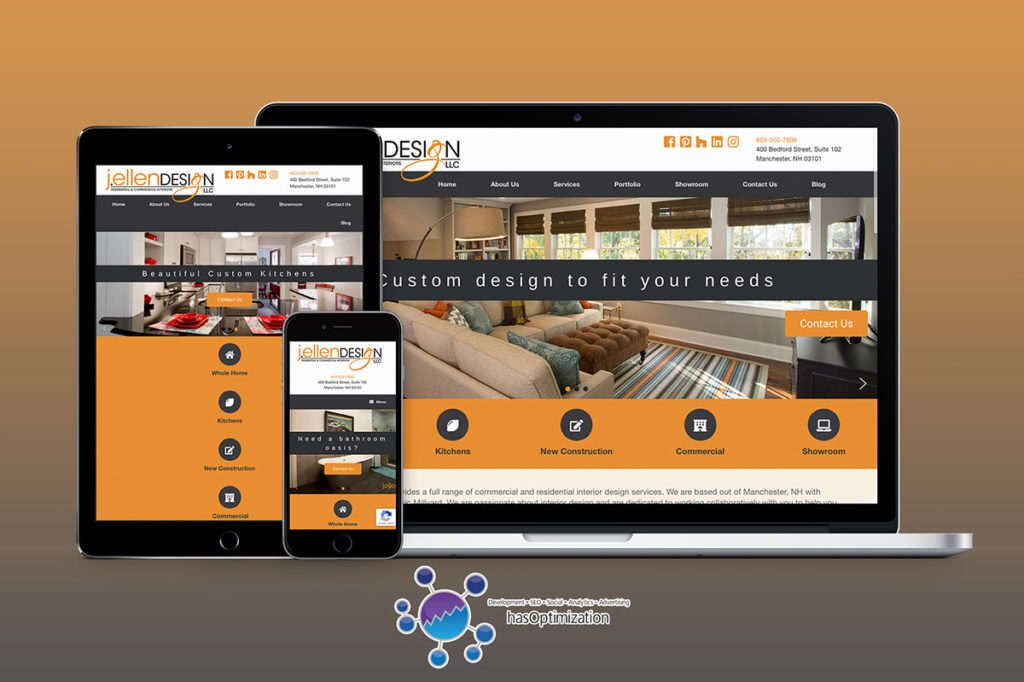 Why you should work with June
June is open, honest, and receptive. She is a fantastic working partner as well as a person and we know all of this and then some spills over into her professional relationships with her interior design clients. We've seen, up close and personal, June's interior design work and know she's a top notch designer with an eye for quality. If you're looking for a whole home renovation, kitchen renovation, business/storefront renovation, or even new construction interior design, June's the person to contact.
How to get in touch with June
Want to work with June? You can contact her via her contact form on her website, send her an email, give her a call, shoot her a message on Facebook, write a DM on Instagram, or a variety of other ways.
J. ellen Design, LLC
[email protected]
603-502-7800
400 Bedford Street, Suite 102
Manchester, NH 03101