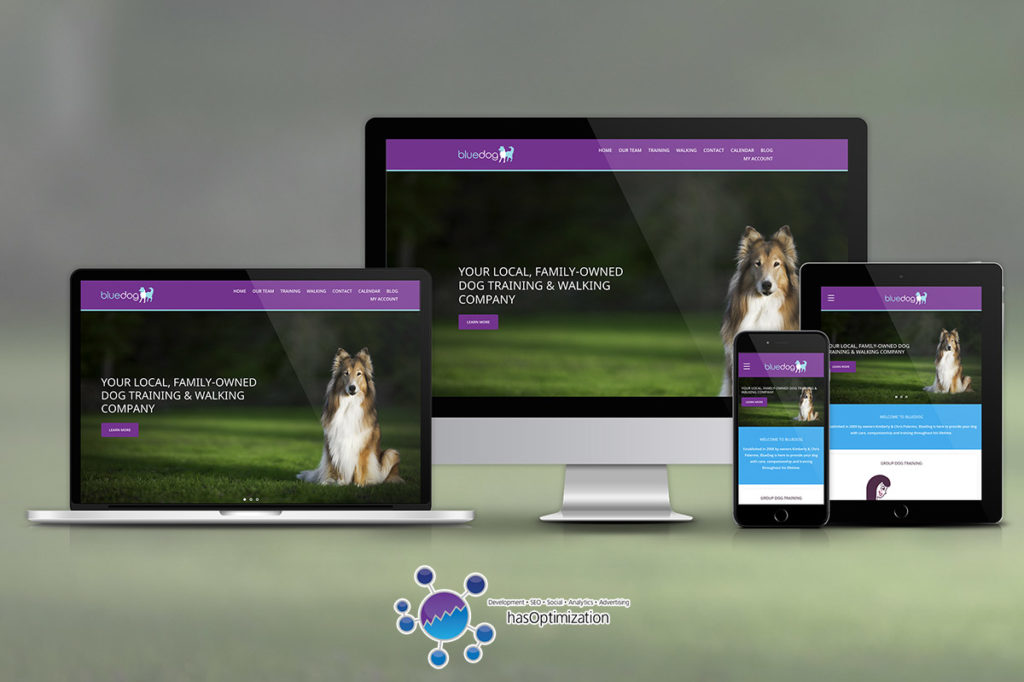 Posted by Aimee Cozza on May 6th, 2019
hasOptimization is proud to announce the launch of a new site for dog training and dog walking company BlueDog pet care out of Andover, MA. Long time clients Kim and Chris have put up with a problematic site for some time now and we were happy to assist them with generating a new, cleaner site to fit their needs!
BlueDog is a long time client of ours. When we first met BlueDog in 2016, we were tasked to help them find a new scheduling system that would fit their needs. As often happens with our clients as they build trust in us, more projects starting coming in. We assisted them with adding email addresses, and later, even came to inherit their website and begin to maintain it.
Over the course of the next few years, we made numerous changes to the website including simplifying many of the pages and trying to better the workflow of the pages. The website itself had migrated from WP Engine into its own server, and was utilizing a lot of unconventional means to get things done. This meant lots and lots of plugins, and a lot of resource intensive plugins. Since so much of the site relied upon a heavy page builder, as the page aged, we were seeing more and more frequent downtimes as the massive load of plugins was hoarding precious server resources. At one point it got so bad that we were getting downtime notifications three times a night!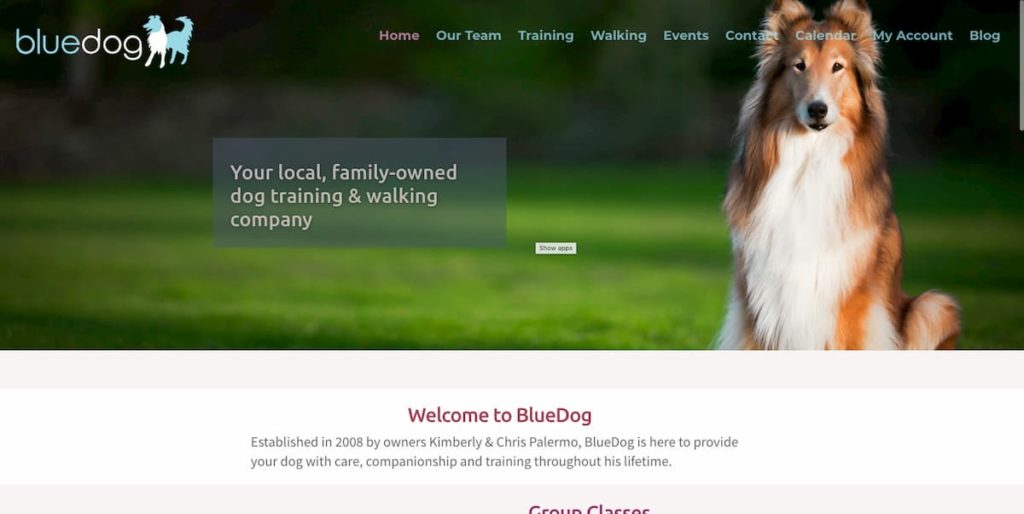 Sometimes you can save a site with changes, but other times, you just have to rebuild from scratch. This time, since all pages were built with the page builder, we needed to start from scratch.
While we suggested a theme that was similar to what they had, we updated their colors and trimmed down the presentation of some of the content. We went for bold and beautiful, but also simple. We restructured a lot of their pages, and even delivered to them a much easier to manage and maintain programmatic team page. Instead of mucking around with adding individuals on an about page, then worrying about linking to their own page, we made it so all they had to do was upload people into categories, and the site would do the rest for them.
The overall page, before optimizations, scored 3 letter grades higher than the old one on YSlow. That's a big improvement! That means a much faster site, meaning people can find what they need quicker… And also way less resource hogging, meaning we won't see any more pesky downtime notifications.
While this is one instance of a website we created that still has some changes to be made (BlueDog's owners are having some more cute drawings made for the homepage and interior pages), we're loving the new site and its definite improvements, and it came together quite nicely in a bit of an emergency need situation!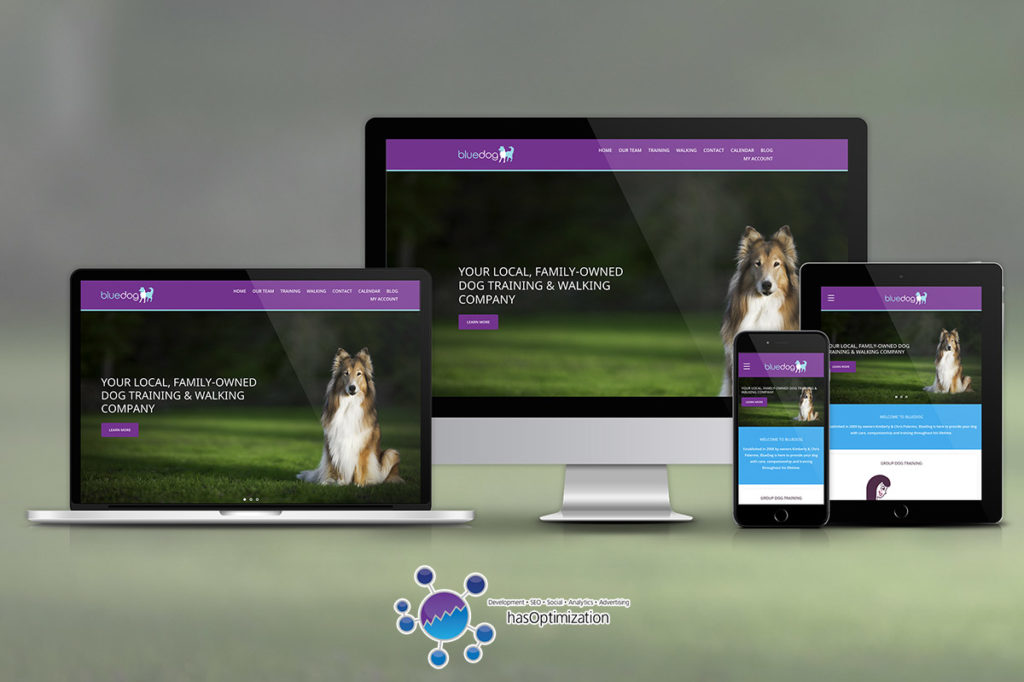 Do you need an emergency page mulligan? We can help! Contact us today!