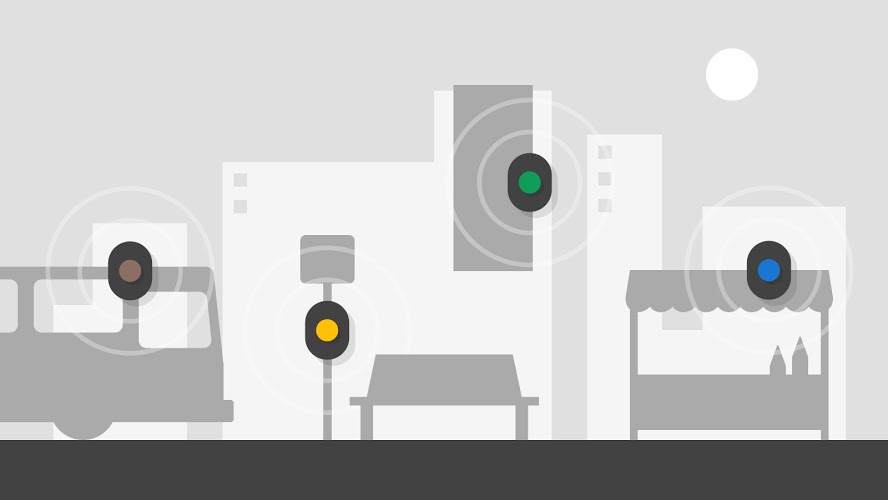 Posted by Logan Snyder on January 8th, 2018
Some of our clients–as well as ourselves!–have received complimentary Google Beacon devices mailed to their business address lately. If you have a Google My Business account, you may receive this device in your mail.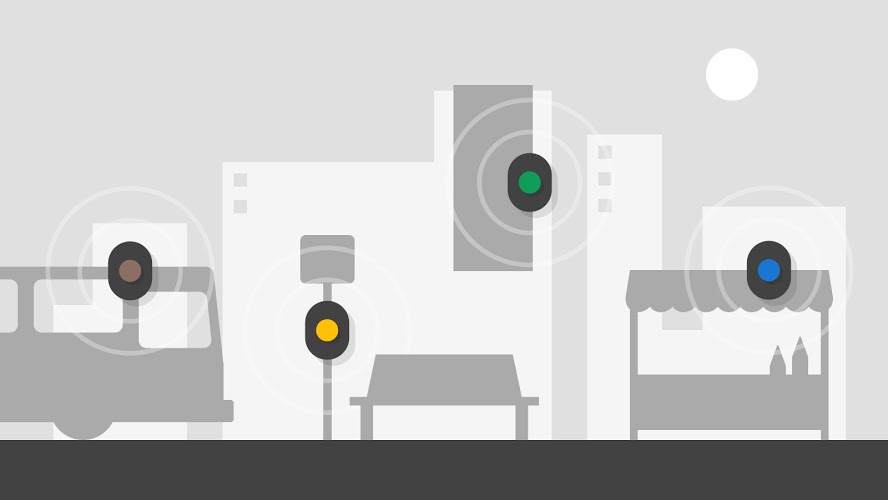 What is Google Beacon and What Does it Do?
Google Beacon is a new way for customers to find something that they may not normally see. It's a small device that is either standalone or utilizes another device to work (there are different types of beacons, so we are unsure which device you may receive). They work by emitting low energy Bluetooth beacons via Eddystone.
With Google Beacon, you can really pin-point your location. This is helpful if your business location is hard to find, has poor signage, or you are in a location with a lot of passing business traffic. Think of it like this — if someone is using their phone and walking through New York's Times Square, they may not know where the best place to get a coffee might be — or if there's anywhere nearby. With Google Beacons, they can easily see stores participating in the Google Beacon service and know where, exactly, to head to get coffee.
Along with pin pointing your location, you can also send push notifications to entice users into your location. When a user enters into a specific proximity of your beacon, it may trigger an event such as a discount, a coupon, or a special — using our coffee example, maybe the coffee shop may push to its users: "$.99 coffee, any size, all day today only".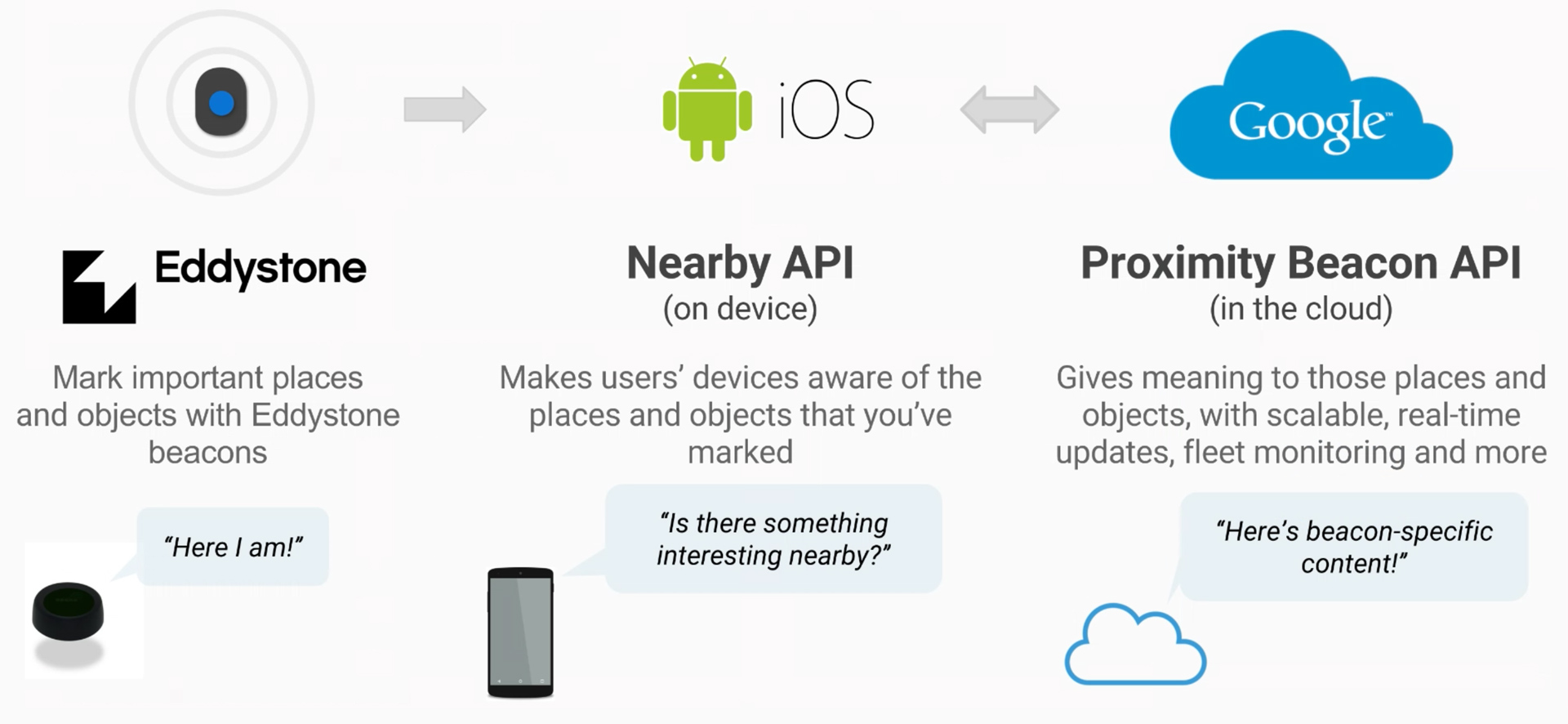 Beacon technology may not be suitable for everyone. We suggest utilizing a Beacon if you meet any of the following criteria:
You don't or can't have decent road signage
You have a lot of foot traffic that comes by your location
People often get lost finding your location
You are on a floor other than the first floor or inside of a complex with a lot of different other offices, businesses or stores – i.e. You're located in a strip mall
Beacon technology has been around since early 2015, but Google is doubling-down on the technology and inviting business owners to give it a try by supplying free devices.
If you have received a Beacon and want to set it up, here's how it works:

Step 1
You receive your Beacon in a gray box about the size of a box of checks. There's very little in the box, though–just the Beacon and a small brochure of instructions. However, the box has your activation code on the address label, so don't just toss it! You'll need it in a  minute.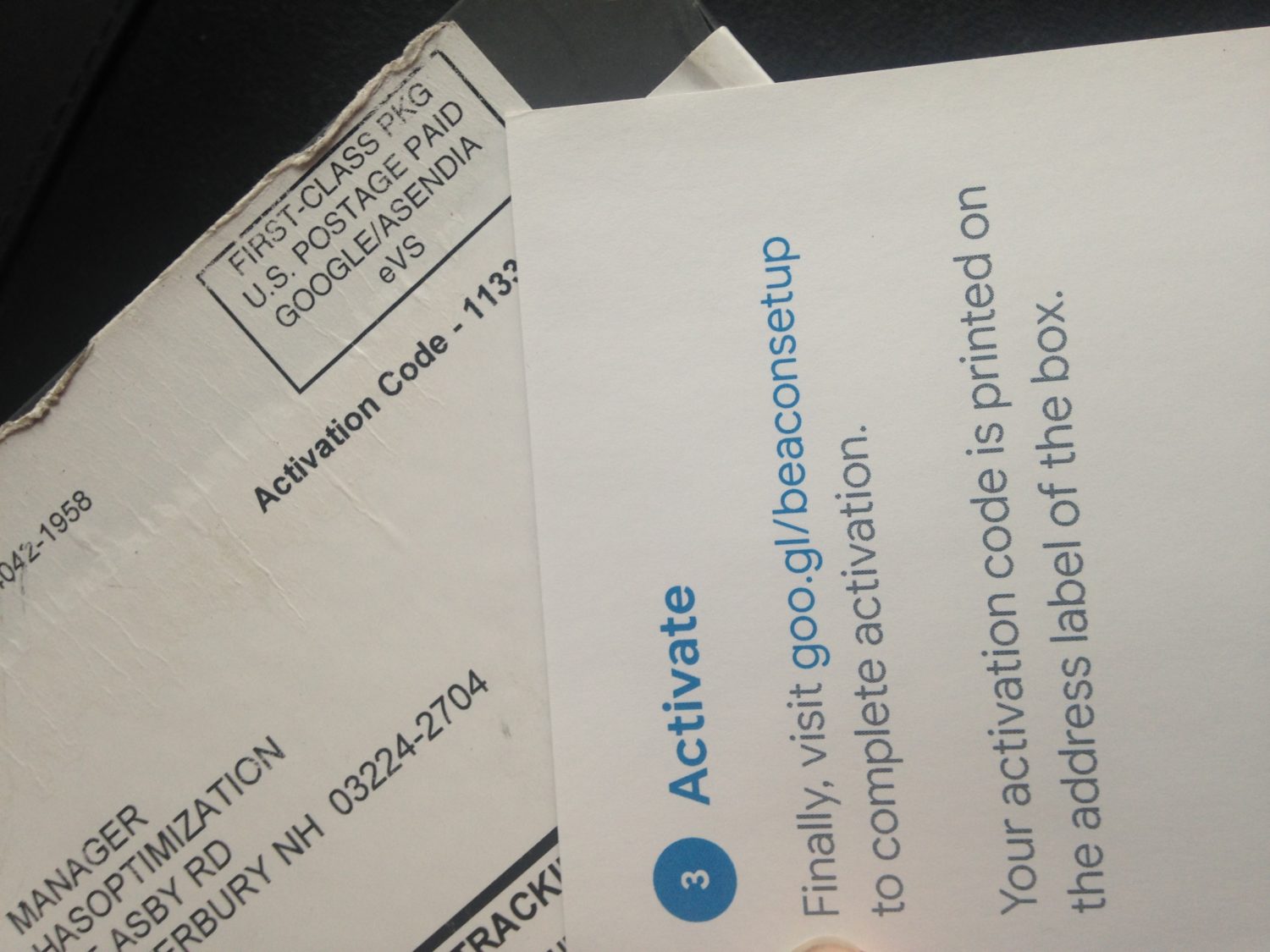 Step 2
The instructions send you to goo.gl/beaconsetup (please access this to activate your Beacon by clicking here), which is actually just a Google Form: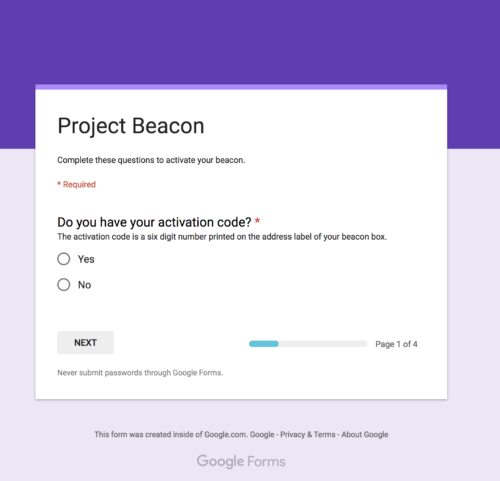 Step 3
If you have your activation code, you'll enter it on the next screen and verify that you set it up: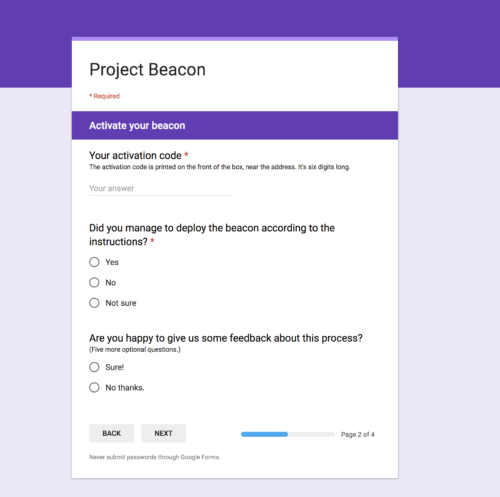 Step 4
But if you did toss the box, it looks like you can just verify your actual business and move on with the process: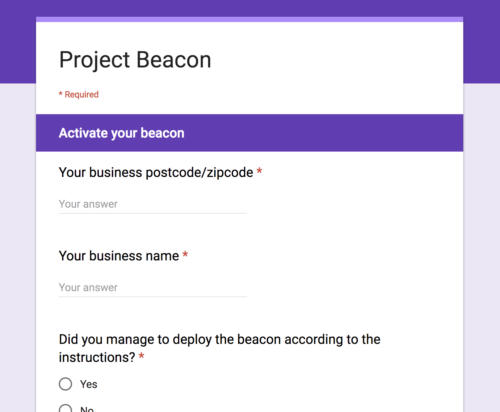 There's an optional survey at the end, but really…that's it. Your beacon is now clarifying your location to passers-by.
We expect to see a lot more from Google about how to best use this technology in the future, especially in the Adwords advertising realm. Stay tuned!