hasOptimization is pleased to announce the launch of a new look for Antonia Designs, a graphic design specialist in Washington, DC. Antonia has been a longtime client of hasOptimization, and we were thrilled to take over the task of creating a new, sleek website that accurately conveyed Antonia's design aesthetic and skills.
The original site was a quick "first site special" lightly customized WordPress template with a highly constrained budget. The ideas and content were there for Antonia to have a great website, but the design didn't reflect Antonia's "bespoke vision", as her tagline implies. A few years (and a few swapped in background patterns later!) Antonia was ready to move up to a full-custom website.
Antonia is a lovely person and we wanted to make sure she put her best foot forward. We brought Antonia's website into 2015 using crisp graphics and beautiful responsive design that accented Antonia's design work.

Before: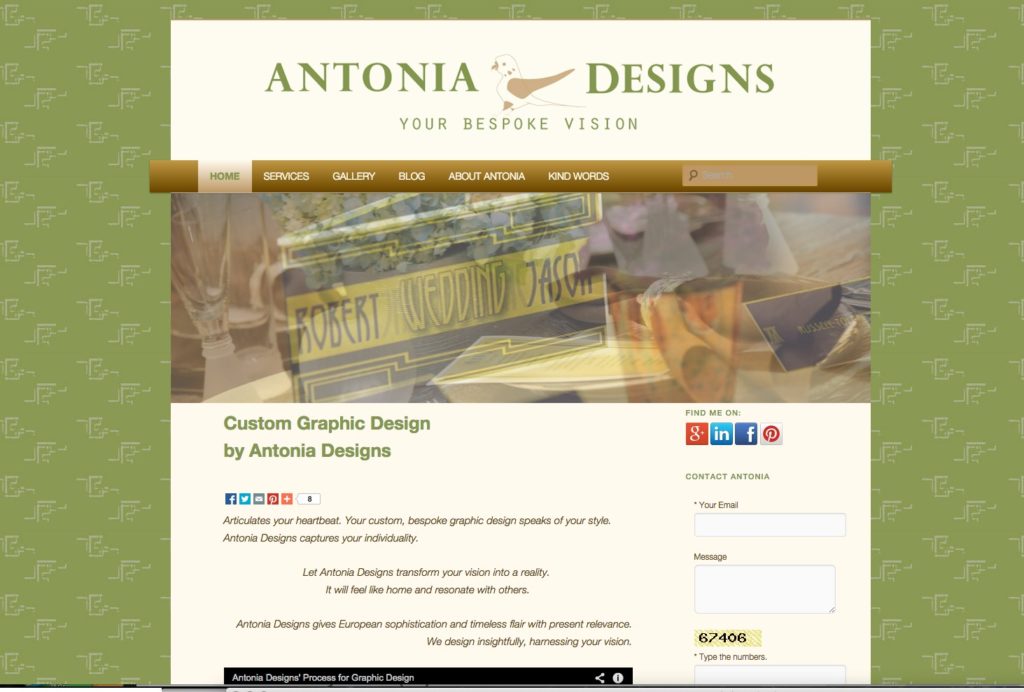 After (click to view the live site):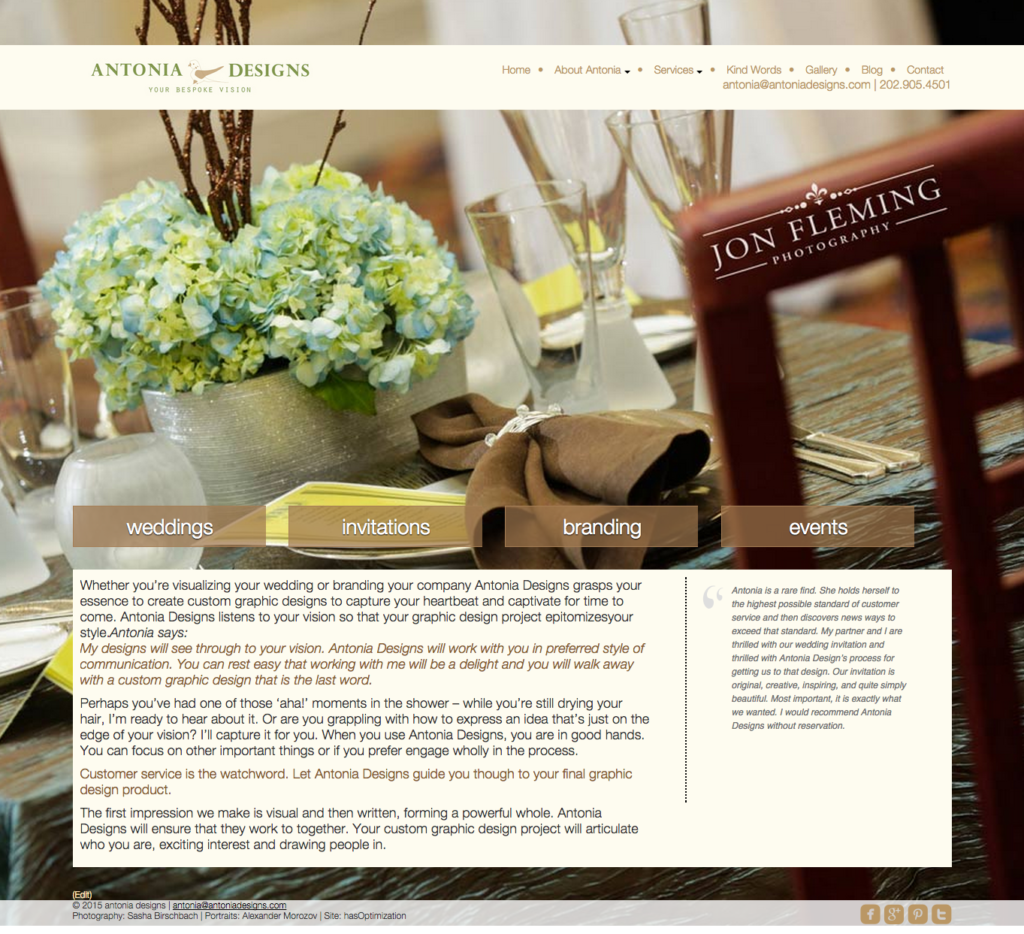 Congratulations, Antonia! As always, a pleasure to work with you.