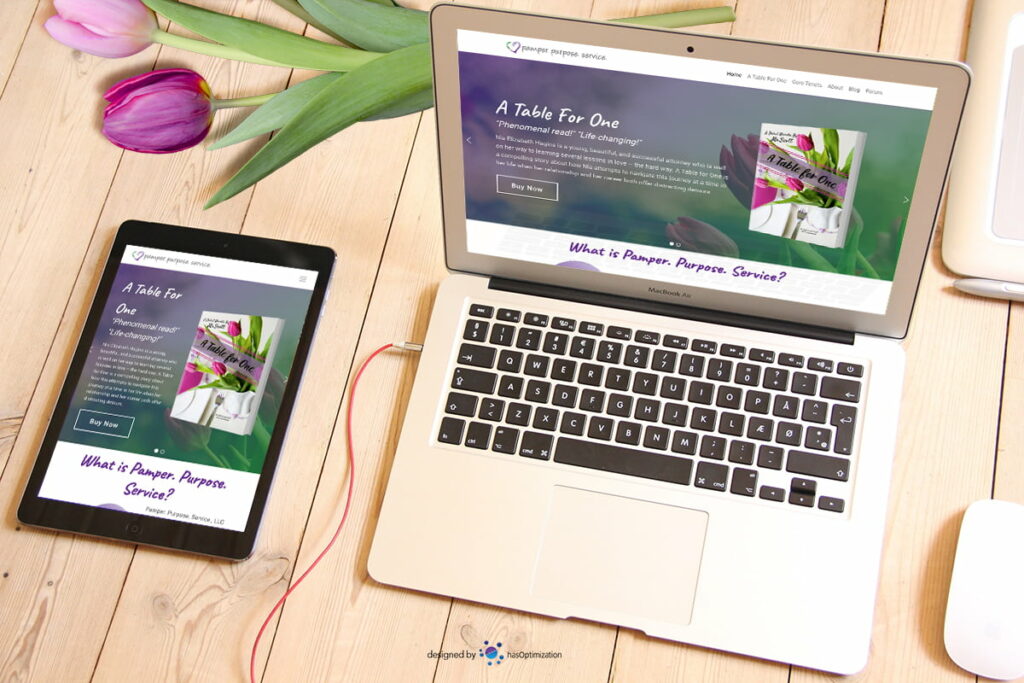 Posted by Courtney Fappiano on April 21st, 2021
We are excited to announce the launch of the new Pamper. Purpose. Service. Website! Pamper. Purpose. Service was founded by an inspired writer and author of A Table For One. The ideology behind Pamper. Purpose. Service aims to inspire individuals to pamper themselves, find purpose in their lives, and serve their community. We were eager to form this concept into a fully equipped WordPress site ready for the community to use.
Ms. Scott's Dreams
Ms. Scott has big plans for Pamper. Purpose. Service., or as she calls them, her three tenets. You can check out their entire meaning on the site, but Ms. Scott's goal is to create a community that uplifts and empowers each other to be their best. Online events and chats are just the beginning, a 3-year symposium is in the works next year so we will have our work cut out for us.
How we realized Ms. Scott's Vision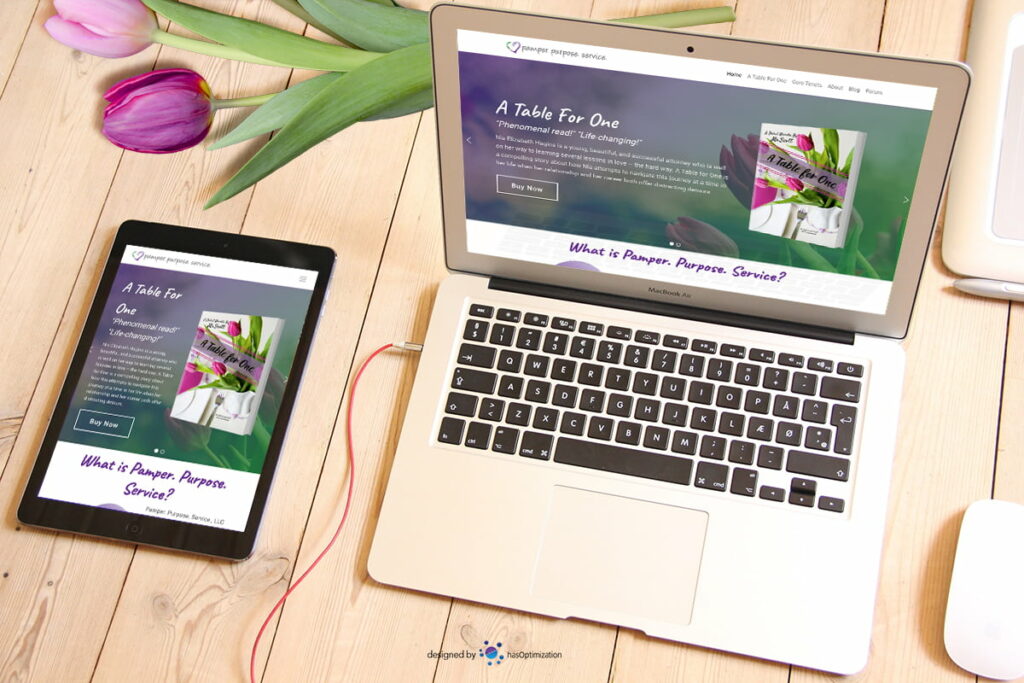 We started by adding the basics, a homepage, about page, and blog. Events will be a big part of Pamper. Purpose. Service., so we added a section for upcoming and latest events that will also be featured within the blog.
Colors and more colors
As part of the branding package for Pamper. Purpose. Service., our amazing associate Susan Englert over at BECreative created a beautiful logo for Ms. Scott using greens and purples, along with a hint of grey. We brought these colors into full swing in the website design, but were cautious of overusing purple and green together — we didn't want the site to have a "Mardi Gras" feel to it. Luckily, we were able to use shades of purple and green to bypass this, allowing for a slick, beautiful, modern site. This website certainly is not lacking in personality!
For the Community
Since Ms. Scott was intending to begin building a community, keeping in touch is highly important. An exciting part of this website is the forum. We set up the ability for users to create a user account and participate in discussions. We also tied this into RSS, which allows users to sign up for the Pamper. Purpose. Service. mailing list, and see the latest happenings on the blog, as well as what's going on in the forums. Information gets sent automatically, so the site owner doesn't need to lift a finger to make sure people are informed!
Future Endeavors
We are in the process of setting up an e-commerce page so that users can easily purchase products directly from the site. Ms. Scott will be selling signed copies of her book from the site and more merch is soon to come.
We hope Pamper. Purpose. Service. enjoys their new site, you can check it out at pamperpurposeservice.com and read all about the ideology behind the organization. We are delighted to be part of helping Pamper. Purpose. Service. grow and anticipate a bright future for them!