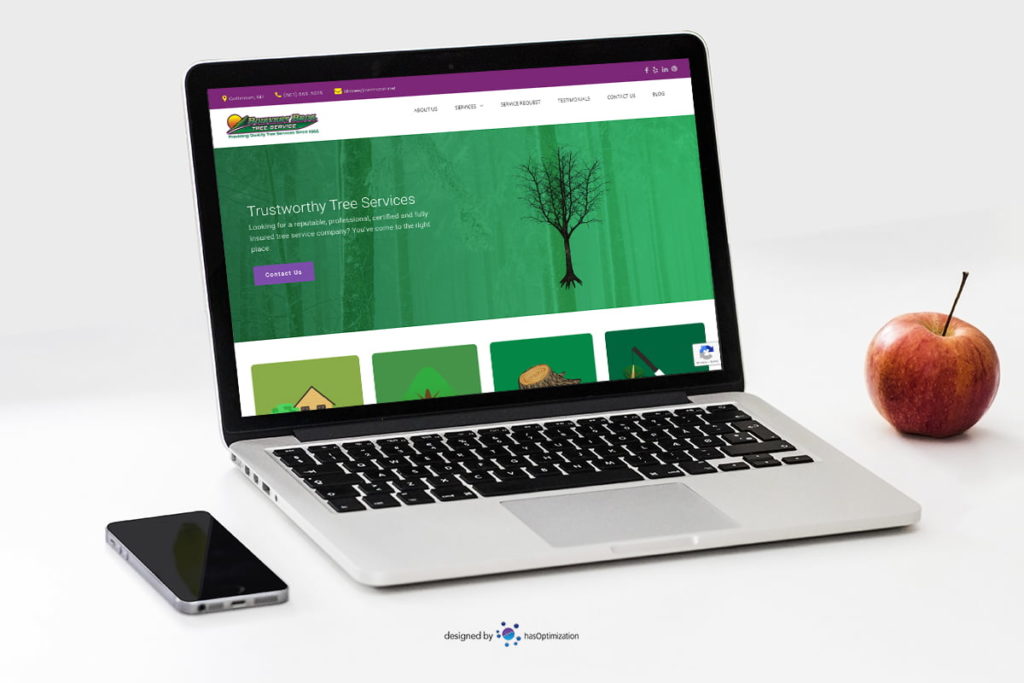 Posted by Aimee Cozza on December 21st, 2020
hasOptimization is proud to announce the launch of a new website for tree removal and tree trimming service Boisvert Brothers Tree Service. This is likely one of the last websites we'll be launching in 2020, but we're glad we could make this happen for our long time client the Boisverts just in time for a fresh new look for 2021!
When Boisvert Brothers Tree Service told us they wanted a new website, we were thrilled to oblige. Boisvert Brothers Tree Service had us managing their old Weebly site as well as their social media for an extended period of time. We were glad to give Boisvert Brothers Tree Service a much needed facelift, and a bit of color and pizzazz to their branding for a new website.
We were happy to load all the usuals — we started with a WordPress base, and added all of the bells and whistles, including custom graphics, event tracking… the works! We even began a blogging area on the website where we can house infographics we've been creating over the years for Boisvert Brothers Tree Service which will make it easier than ever for people to find them.
Some fun new additions to the site are a slider that we can change out based on the season of the year, as well as multiple new layouts we can use to create effective landing pages. You can also find a random testimonial on any page in the footer on the site — which was a feature requested by the client. Visually, the site is crisper, and the new graphics with clean edges, as well as the areas of greens and purple in the design offer visual interest to keep people engaged and on the site for longer.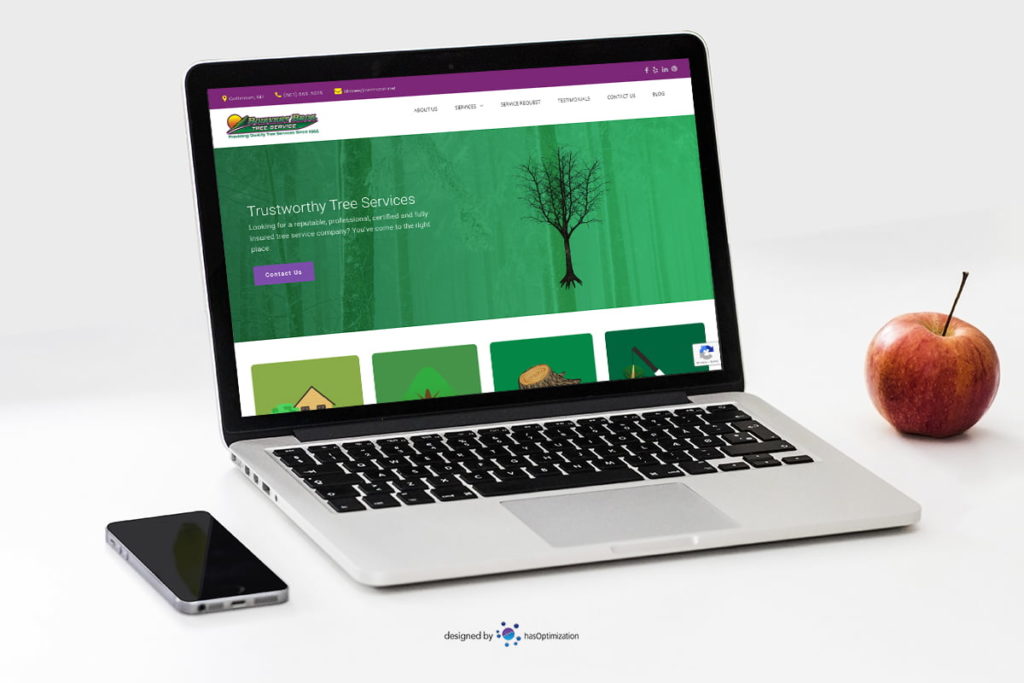 We hope you enjoy Boisvert Brothers Tree Service's new website. You can check it out at bbtreenh.com. We're excited to keep offering optimization efforts to this long-time client to help them continue to build their business.