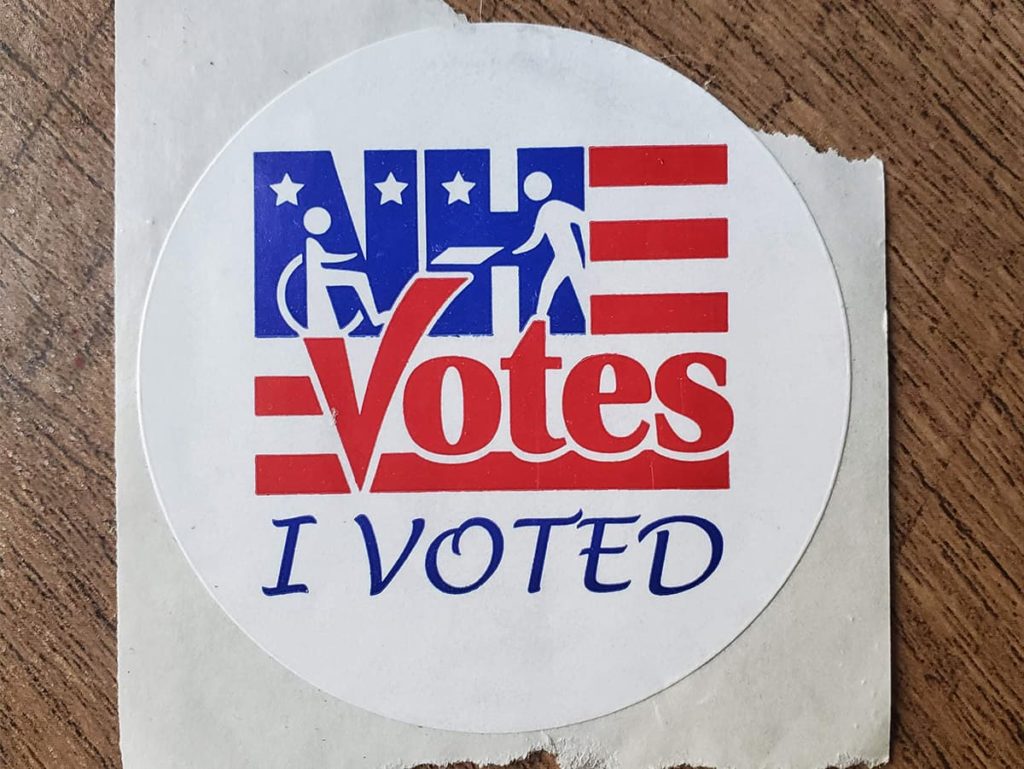 Posted by Aimee Cozza on October 23rd, 2020
Want to share with the world that you exercised your American right and voted this election? Looking to help other people get out and vote? We've got just the thing for you!
If you're visiting our site between now and November 3rd, 2020, chances are you're seeing the floating NH votes badge on our website, which points to a voting registration and polling information website run by the ACLU of NH. This non-partisan site allows voters of all kinds easy access to information to show them how to register to vote, check their registration, and the different methods available to register to vote or to actually cast a vote.
If you are a NH business or individual with a website and want to share with the world that you've voted, along with providing a link to allow others to do the same, you can float a badge just like ours on your website using the following code:

Stick this on any page you want the badge to appear. If you want it to appear on every page on your site, stick it in your footer!
Rest assured that the image is hosted on Imgur and cannot be swapped out for anything else.
Happy voting!