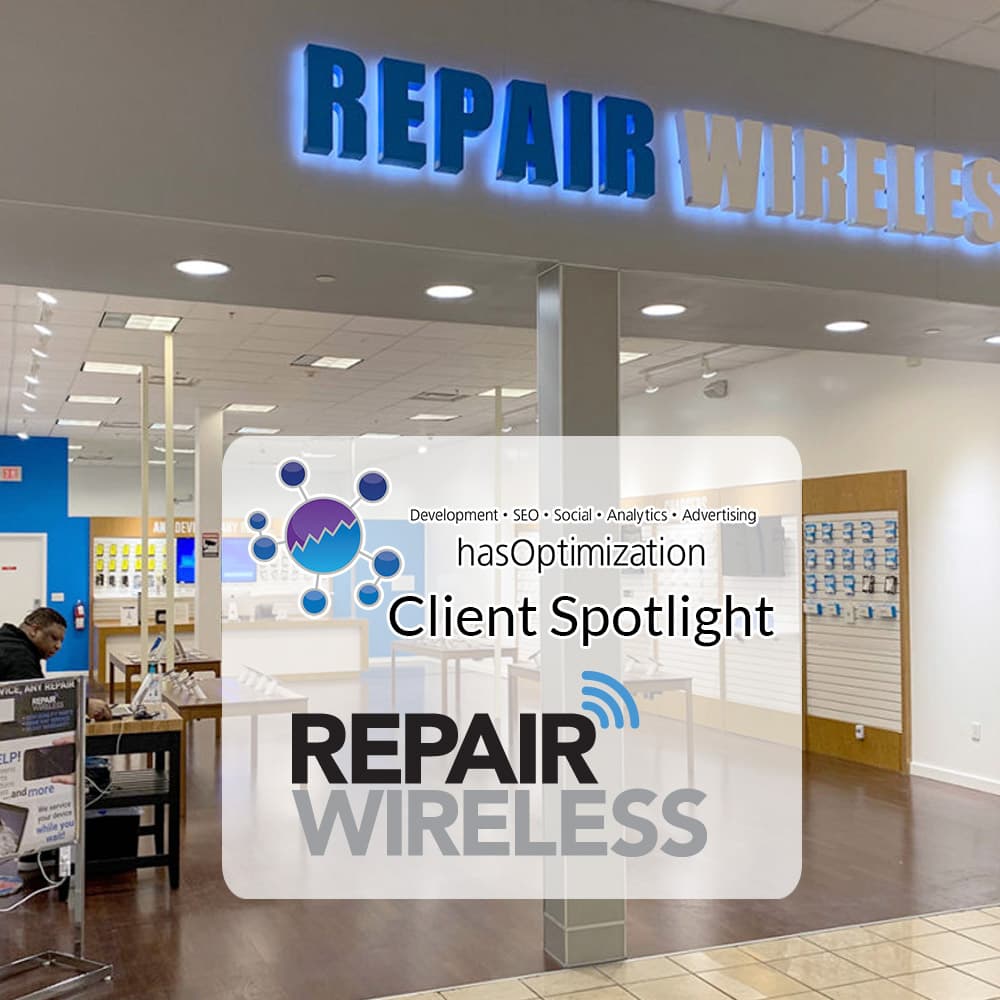 Posted by Erin Lafond on June 29th, 2020
Our clients are so great at what they do that we love showing them off. This week we're highlighting Repair Wireless, a phone repair store out of the Westgate Mall in Brockton, MA. Repair Wireless has been a client of ours since 2018, and we're happy to support their efforts for the Right to Repair!
Computer and Phone Repair in Brockton, MA
Repair Wireless offers a variety of services and can tackle almost any device repair that you bring them. They handle iPhone, Android, and Google Pixel on top of tablet repairs, and more. They can also handle any computer repairs you need, whether it's a laptop, desktop, or gaming computer. Their services include hardware upgrades, virus removal, and even cleaning. Not sure what's wrong with your device? Repair Wireless can help you diagnose the issue as well.
B2B Repair Services
When it comes to B2B, Repair Wireless has you covered. They want to make sure your local business is running smoothly. Repair Wireless can diagnose your issue and has your back when it comes to phone and computer repair. They'll also provide you with a detailed report, so you understand what your issue was and how you can avoid it in the future.
Microsoldering
What really makes Repair Wireless stand out is that they offer microsoldering. Phones today are getting to be really expensive, and you don't want to throw away your phone when it's repairable. As devices get smaller and more compact, so do the components inside. Unlike other repair shops that won't tackle tiny repairs, Repair Wireless offers microsoldering solutions to fix ports, damaged components, and more.
How we help them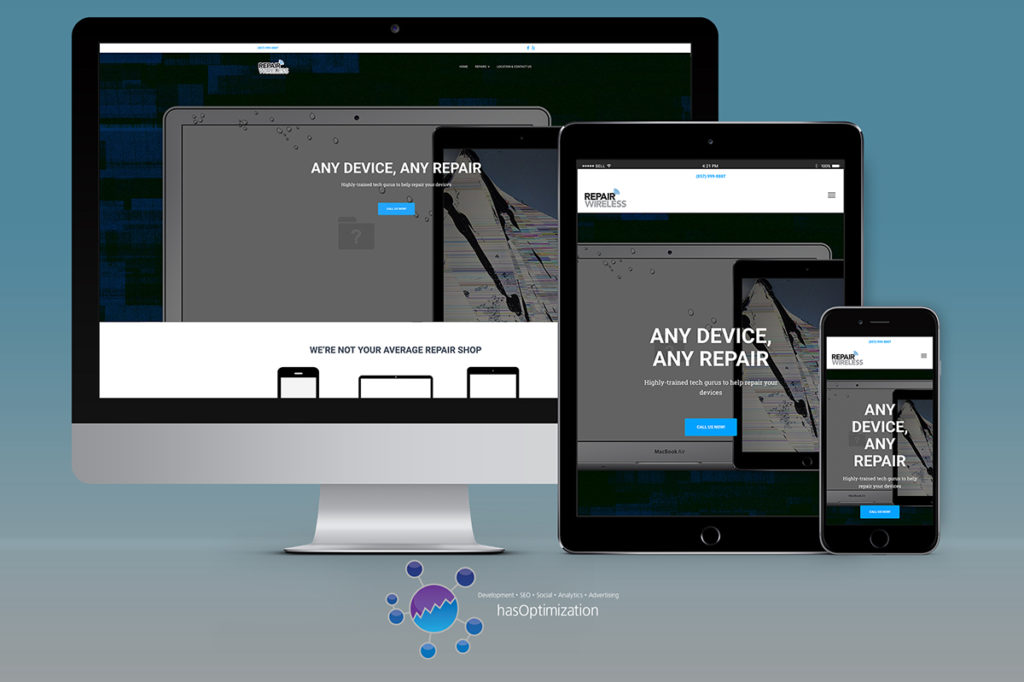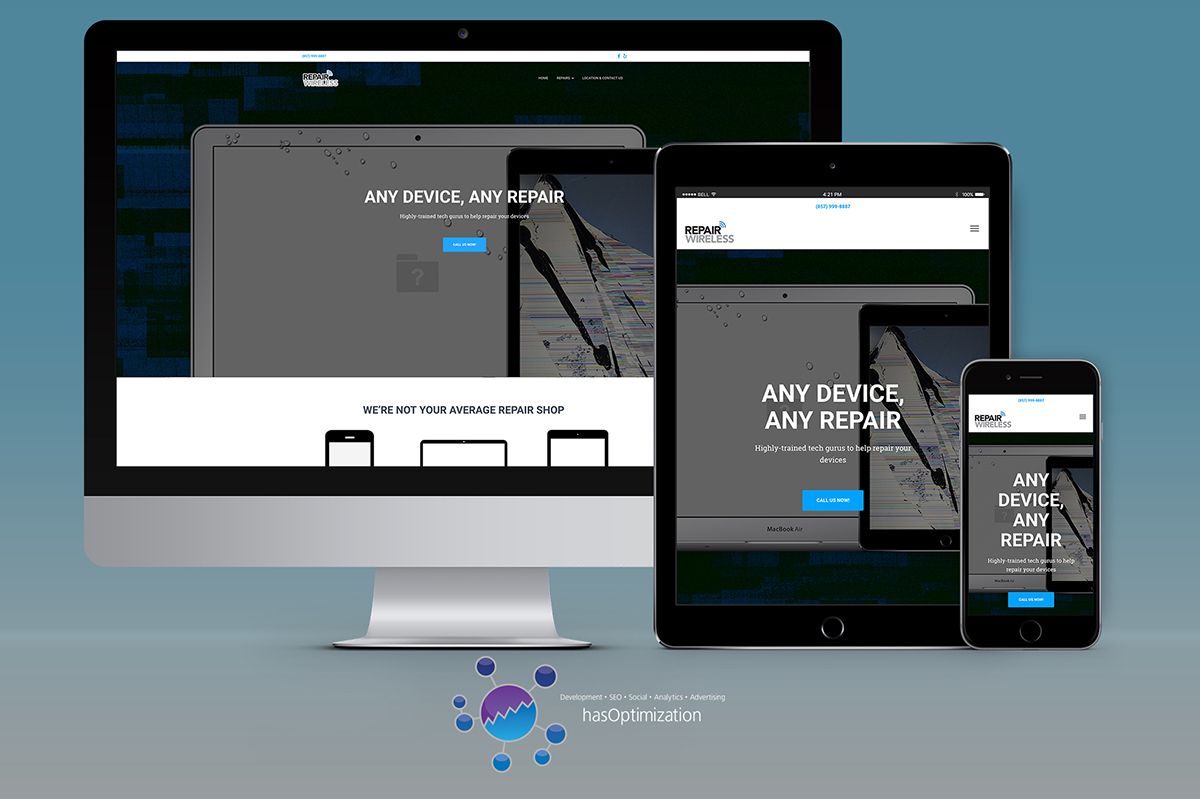 We built the Repair Wireless website in 2018, fully SEO optimized at launch, and have been working with them ever since to help generate more traffic for their in-mall location in Brockton, MA. We manage their social media and create great content for them. We also conduct a monthly analysis of their website and analytics, so we know what's working and what's not. Our main goal is to drive traffic and potential customers to their location.
How to get in touch with them
If you're looking for a local phone or computer repair, Repair Wireless is definitely the place to go. You can give them a call or reach out via their contact form.
Repair Wireless is located in the Westgate Mall at 200 Westgate Dr, Brockton, MA 02301
(857) 999-8887
Mon-Sat, 10 AM – 9 PM
Sun, 12 PM – 6 PM