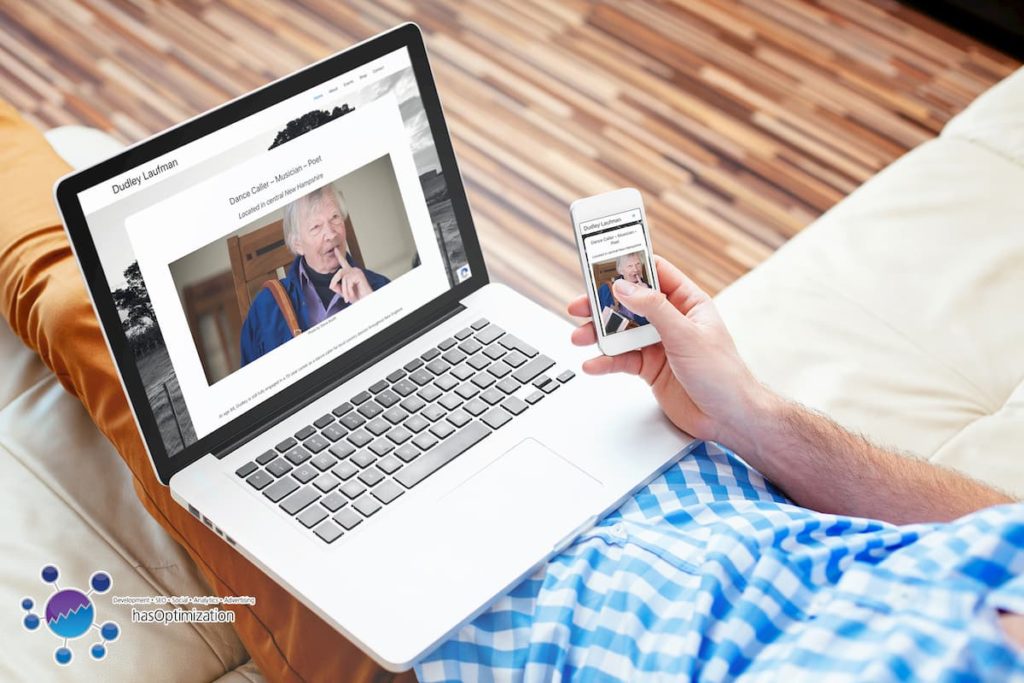 Posted by Aimee Cozza on March 5th, 2020
hasOptimization is proud to announce the launch of a new website for renowned dance caller, musician, and poet Dudley Laufman.
Dudley is located in central New Hampshire and needed a new website to publish his events on. He wanted to have an easier to update calendar solution, and also announce that he had books, CDs, and DVDs for sale. He wanted a very basic website, but wanted something a little easier to maintain. We were happy to oblige!
Dudley's old website was a Wix website, which didn't produce the most fantastic results for a responsive space — and likewise for SEO. His old website was also quite a bit incomplete, with pages that didn't have any information on them but still existed. While we applaud this site owner for putting something up on the web rather than nothing, in this instance he needed some changes and was well aware of it.
With his new site, which is completely responsive, cleaner, and more modern, we were able to pare out pages that didn't need to exist, and flesh out other pages that didn't have content.
In addition to obvious updates when converting from a half-finished site to a fully polished one, we also loaded SEO content on all the pages for Dudley's new site. Adding events to a calendar on his website has never been easier, and has the proper markups to be picked up by Google's search engine and added with other events. Events will also expire themselves once they've passed, so his site will never show old events again, resulting in an out-dated looking page. We hope to continue working with Dudley to help him add events and otherwise to his web page so others can enjoy his barn dances, contra dances, poetry, and more!