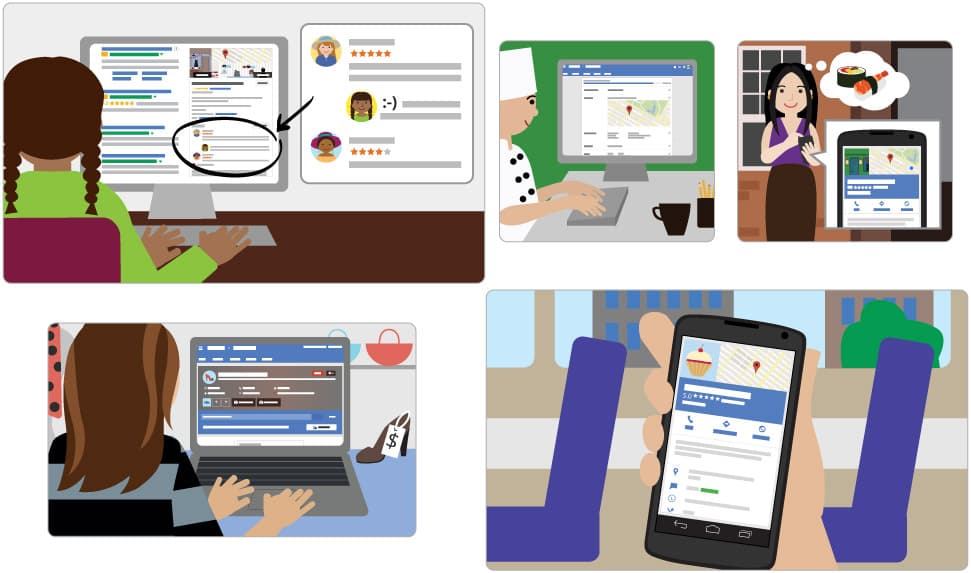 Posted by Aimee Cozza on November 9th, 2019
Did you know that a 5-star rating on Google My Business is not actually the best star rating for your business? It's something we've been saying for a long time, but this time we've got a report to prove it! A study conducted by Uberall determined that businesses who had 5-star ratings on Google My Business suffered from less conversions than businesses with less than a 5-star average. For this study, Uberall compared data from 64,000 third-party managed business listings for the first half of 2018 with the first half of 2019.
The Sweet Spot
While we can understand why businesses would strive for a perfect 5-star review score, the sweet spot for Google My Business reviews seems to lie between 3.7 stars and 4.9 stars. Many businesses "freak out" when a bad review comes in, but as long as the business is not actively being review bombed, those business owners should take the lower rating in stride. One bad review, or some lower rated reviews, can actually be good for increasing business.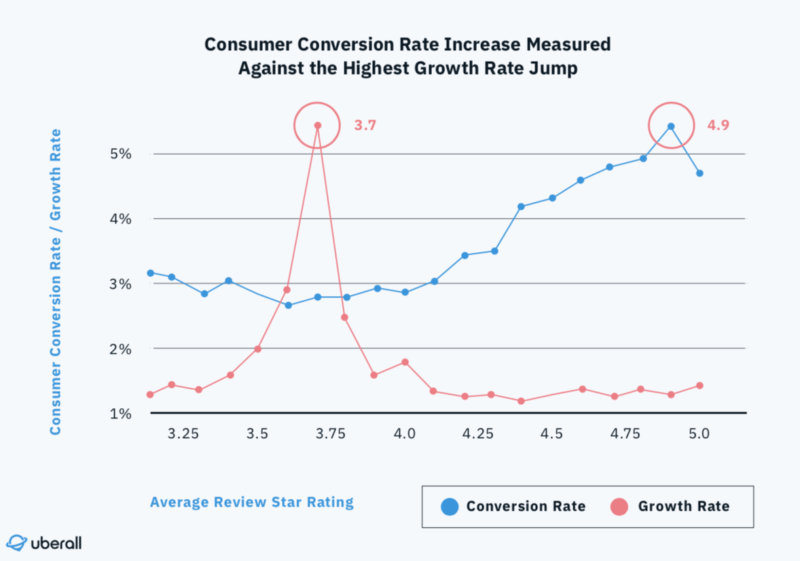 What is this phenomenon?
Why is the jump so signifcant? Perhaps consumers view anything below a 3.7-star rating as untrustworthy, which would position a 3.7-star rating as the moment where consumers decide that a brand may be worth the risk.

Regardless of the reason, the fact remains that a 3.7 rating should be the minimum benchmark that all business locations strive for.

Uberall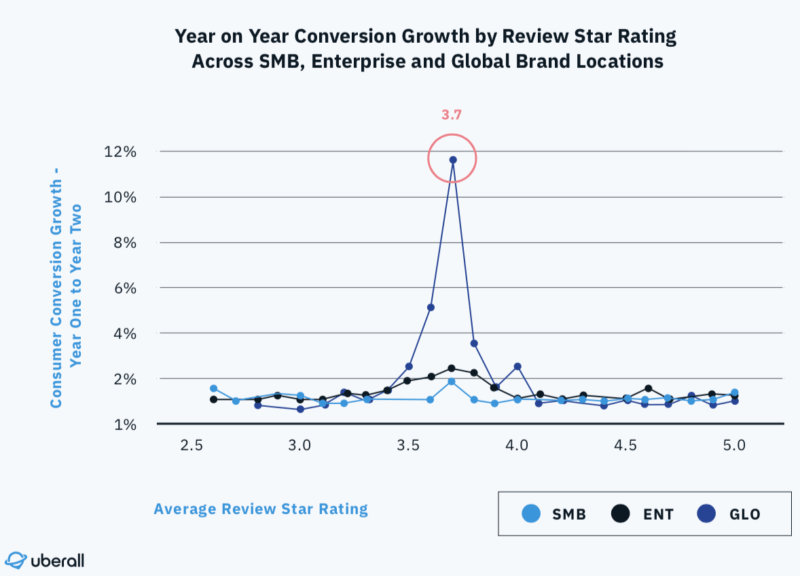 There's no telling exactly why this phenomenon occurs, but we can take an educated guess. It's easy to get a perfect score. Many businesses even hire people to leave fake 5-star reviews to bolster their review numbers. While we can't agree with the practice, customers are highly aware that this occurs and may take pause on businesses that have perfect scores, wondering if the 5-star rating is actually indicative of their service, or if the reviews that follow were falsified. Having a bad review, and handling it well, is one way to prove that your company is legitimate, doesn't pay for false reviews, and is open and understanding to a customer's plight or dissatisfaction.
Should I seek out a bad review?
If you have a perfect score, you may be wondering if you should "seek out" a bad review – such as asking someone who is going to give you a 5-star review to leave a 4-star review instead. We would probably not advise doing this, but instead let your reviews come honestly and organically. Sometimes customers do leave 4-star reviews of their own accord, and if you do end up with a bad review, you may end up dipping far lower in your score than the coveted "sweet spot" range.
If you need assistance with managing your reputation online, we can help! Contact us today to get started.