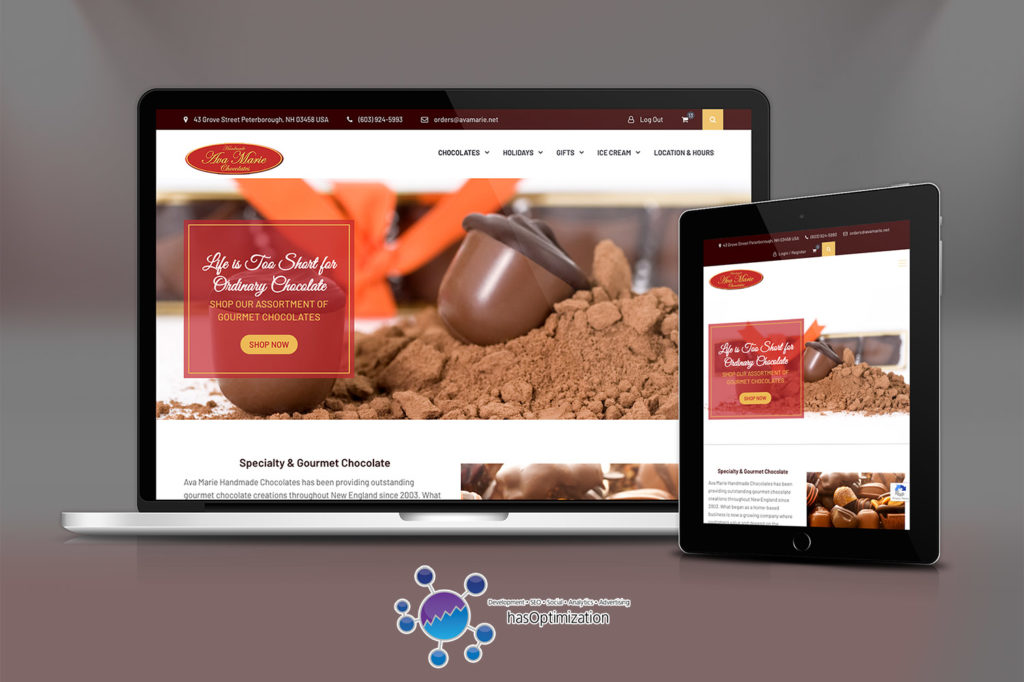 Posted by Aimee Cozza on November 11th, 2019
hasOptimization is proud to announce the launch of a new site for Peterborough, NH chocolatier Ava Marie Chocolates.
Ava Marie Chocolates came to us with a simple request: they wanted to have a new look and feel for their website that was something a little more graceful, and they needed it fast before the crunch of holiday orders started to come in.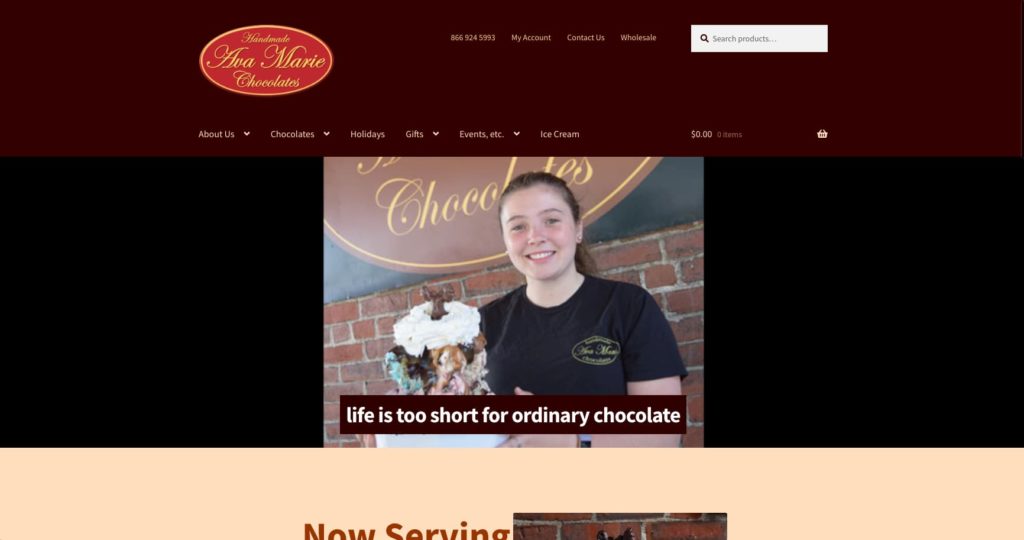 Determined to lighten up their website to fall more in line with their brand, we set to work. With a tightened timeline, we did everything we could to oblige their request. As we built, we also restructured the Ava Marie Chocolates menu, which will help future customers find their orders faster. Additionally, we removed a slew of duplicate products, incorrectly priced products, cleaned out plugins, and a variety of other things including loading great top level SEO to help this chocolatier rank better in the SERP.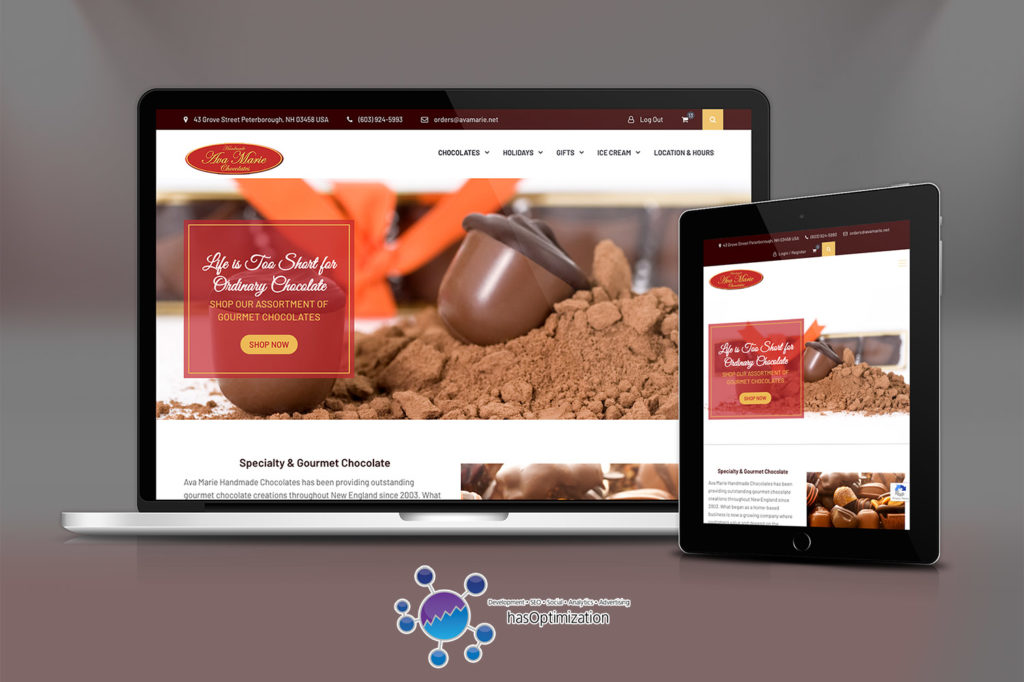 Their new website is beautiful, serves information on the front page (which is better for users and crawlers alike) about the business, and places the important information at the top, along with helping guide customers to where they need to be to purchase. Be sure to check out their new website on your own, and snag some delicious handmade chocolates in the process!