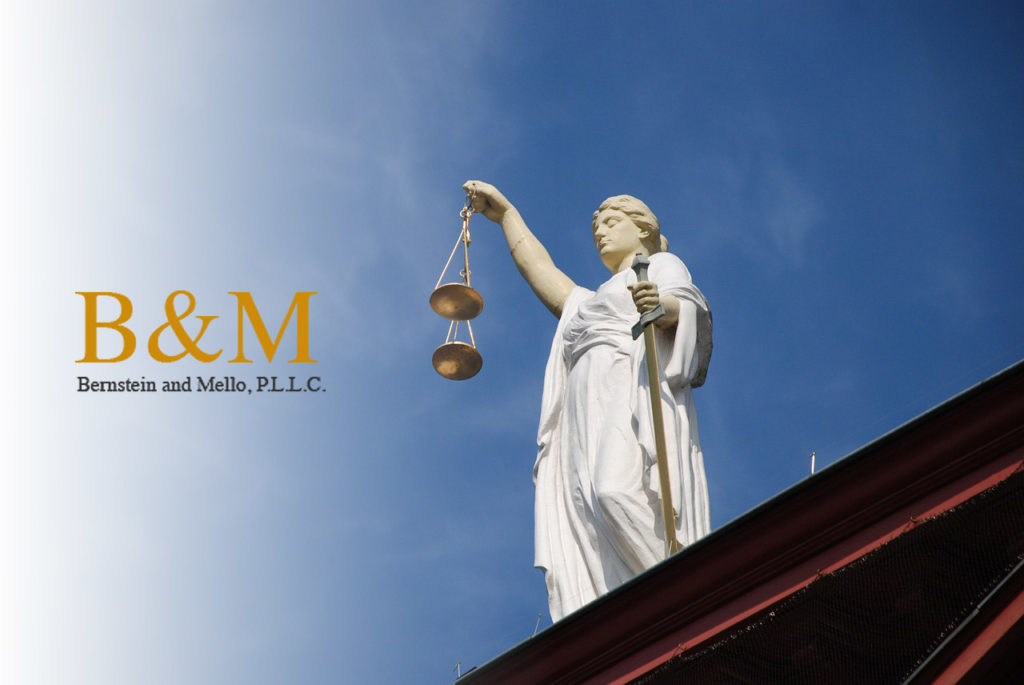 Posted by Morgan Blake on November 4th, 2019
We want you to love our clients as much as we do. That's why this segment is so important to hasOptimization. Client Spotlights are a feature where we focus on a single client and talk about what they do and the work we've done together. 
Bernstein & Mello P.L.L.C. is a full service law firm focused on the needs of clients. They understand that when one needs to retain the services of a lawyer, they're already upset and stressed. Adam Bernstein Esq. and Raymond Mello Esq. work toward easing the pain and fear associated with legal troubles and get them the best outcome possible. With a strong emphasis on respect, fairness, confidentiality and professionalism, Bernstein & Mello is the law practice you want in your corner. 
What we do for Bernstein & Mello
We work with Bernstein & Mello on managing content, SEO optimization, social media management, and much more.
Reputation Management
Every business owner's nightmare is having a rival competitor or dishonest customer slander the good business they do through channels such as Yelp, Google, and Facebook reviews. When not handled, a competitor can easily take control of and tank a clients' business through a practice known as "review bombing"… Which leaves legitimate customers who look up the client wondering about the scathingly low star score, sometimes even making a potential customer move on to a better reviewed business.
Bernstein & Mello, PLLC, working in the public sector, has been subject to this time and again. hasOptimization is no stranger to dishonest reviewers, and we have best practices in play to fight damaging reviews that are untrue.
Blogging & Content Expansion
Businesses benefit from a strong content presence on the web. An article can become the common wisdom on a subject with no warning! So it's important for any client that we spend time working to develop their presence, their voice, and their message to consumers. hasOptimization has worked with Bernstein & Mello to further their business and help them reach clients in need of services through on-brand blog suggestions and strategic sharing of those blogs once they're finished. Getting accurate information out there via the brand social media and making sure the public is informed is a central part of Bernstein & Mello's goals. Some of Bernstein & Mello's most popular landing pages are blog posts written by the minds at hasOptimization!
Social Media Marketing
While many clients focus purely on their brand and their business, Bernstein & Mello strives for civic leadership and embraces charities in their area on their social media. It's important to show the values of any business in their marketing. Bernstein & Mello support local non profit causes and showcase local charities to encourage others to participate. For a business that must prioritize client confidentiality and focus on difficult court cases, it is important to have a social presence that is both welcoming and avoids topics we cannot address on social media.
Email Marketing
Email marketing is a common area that many of our businesses can harness the power of mass-email and automations to help gather information and leads to keep their business growing. We help Bernstein & Mello to garner honest reviews by simply asking if any of their past clients are interested in writing how the firm performed. This is as easy as dropping an email address into a box!
Why you should work with Bernstein & Mello, PLLC
If you ever find yourself in legal trouble, because you're mistakenly accused or because you made a mistake or were party to an accident, you want the best representation in your corner. Bernstein & Mello PLLC offers comprehensive, committed, and aggressive legal services in your defense. 
How to get in touch with Bernstein & Mello, PLLC
Do you need a lawyer on retainer, or assistance with a legal issue? Reach out to Bernstein & Mello PLLC via the contact form on their website, find them on Facebook, or reach out to them directly at their address or phone number below.
Bernstein & Mello, P.L.L.C.
[email protected]
21 Temple Street
Nashua, New Hampshire 03060
Phone: (603) 945-5000
Fax: (603) 595-1688