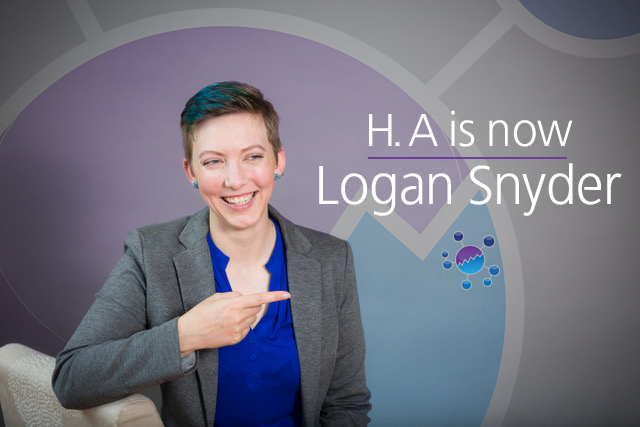 Posted by Logan Snyder on August 14th, 2019
No, not the company. hasOptimization is staying hasOptimization! No, the rebrand in question is, instead, your friendly local Owner & Lead Strategist H.A Snyder, rebranding as Logan Ares Snyder.
In any rebrand, it's important to cover your key bases: Who, What, Why, When and How.
Who: Me!
What: Just a name change, it's not that scary! No new logo, or domain name, or any of the other trappings of a business rebrand. Whew!
Why: Well, to be honest my original name never fit very well. I tried making some modifications to it, and that was better, but still not ideal. I finally found a name that felt like it really fit well, and this one's a keeper.
When: Now! I've been planning this for a while, and I'm finally ready to announce it.
How: This announcement is going live here on the blog, and will shortly be up on social media and pushed out via email, and over the next few days you'll see this change across the web. My legal name change is in progress, but I'll be using my new name starting immediately except for on legal documents like contracts. I imagine that, like any rebrand, it will take a while to polish off the 'stragglers', but I have a great team in place to help me catch any rogue "H.A"'s out in the wild.
What do you need to do? Great news: the answer is "basically nothing". Your existing contracts remain valid, your emails will end up in my new inbox at [email protected], the phones still work. You may occasionally find yourself called upon to say "oh yeah, Logan and H.A are the same person. Name change!" but if you've been around here long enough you probably already had to do that when I STARTED using H.A anyways. If it feels a little awkward, well, just think how awkward writing this post was for me!
If you have any questions at all, please don't hesitate to reach out and ask. But the TLDR here is, as in most rebrands, "Same thing, different name". H.A Snyder is now Logan Snyder, but still here to do excellent marketing work for you and your business.
Let's just say that this rebrand 'hasOptimization'.