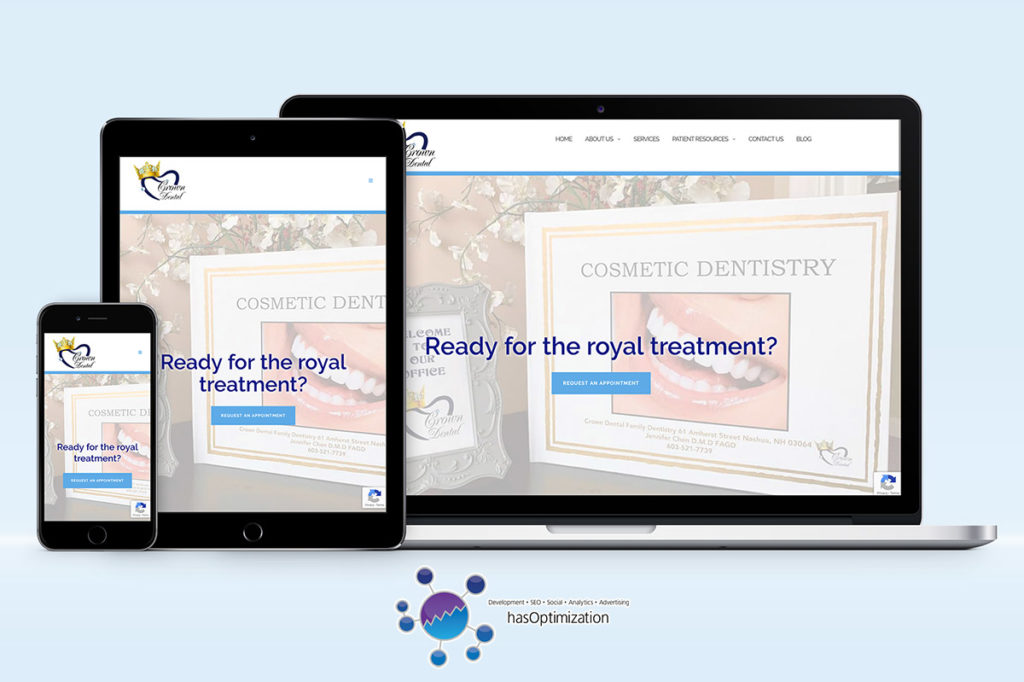 Posted by Aimee Cozza on June 13th, 2019
hasOptimization is proud to announce the launch of a new site for Nashua, NH dental office Crown Dental! Crown Dental came to us through our partner Cast Iron Content looking for a new, modern, updated website that would speak more about their state-of-the-art and latest in dental technology. We were glad to be of help!
Crown Dental was interested in creating a site that told a little more of their story, and was more updated for 2019. Using colors from their current logo along with a few new ones, we created a new site for them, bringing them in 2019 with a new responsive website. We also redirected everything about their old site, meaning people who access the old .html urls will still get to the same content on the new site.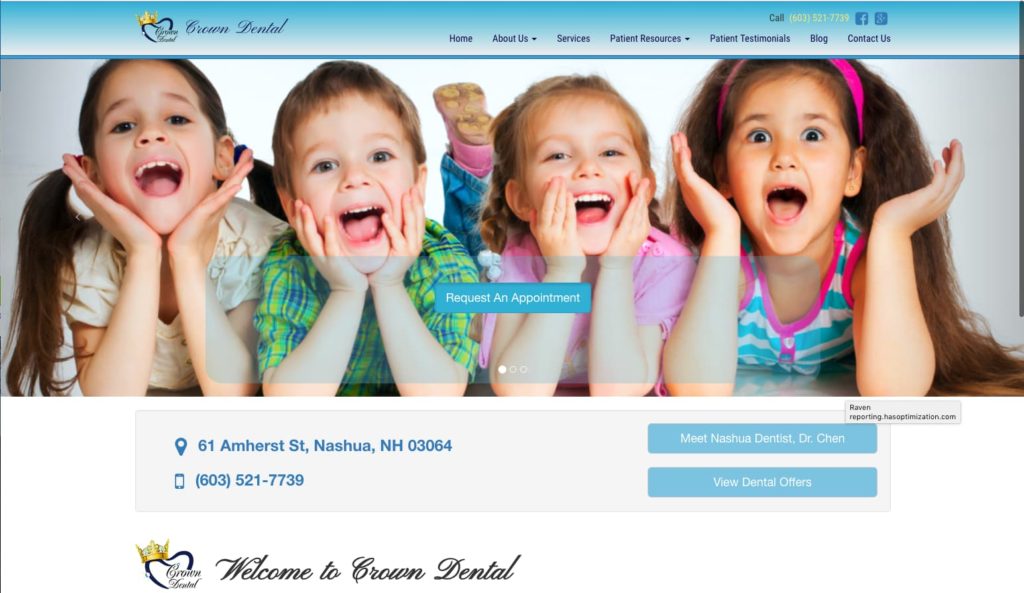 With their new WordPress backend, the Crown Dental team can easily add new pages or edit existing ones without worrying about the way their content looks.
Additionally, Crown Dental had a dental blog hosted on WordPress.com that we were able to import and consolidate into their domain, crowndentalnashua.com, allowing for new and existing traffic to these articles to potentially translate to new dental customers for the team.
Does your company need help getting into 2019? Contact us today about started a site makeover!