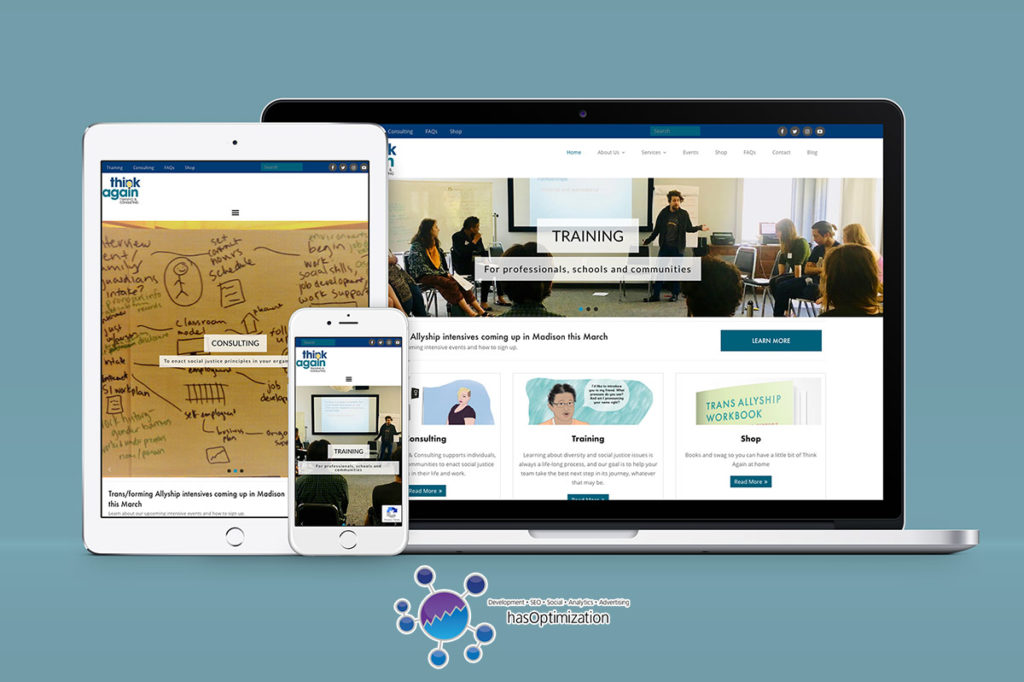 Posted by Aimee Cozza on January 17th, 2019
hasOptimization is proud to announce the launch of a new website for Think Again Training, LLC a training and consultation services company that provides social awareness training for diversity and social justice issues.
Owner Davey Shlasko came to us in search of a new layout. The old layout was not entirely mobile-friendly, and was a bit dated. Davey phrased updated web design quite nicely in an email to us: "…[it is 'adult'/professional] to replace your website more often than your car." We can agree with that! Generally you can get about five years out of a solid website design before new technologies start rolling out. You can only patch up a website so much before it needs a facelift.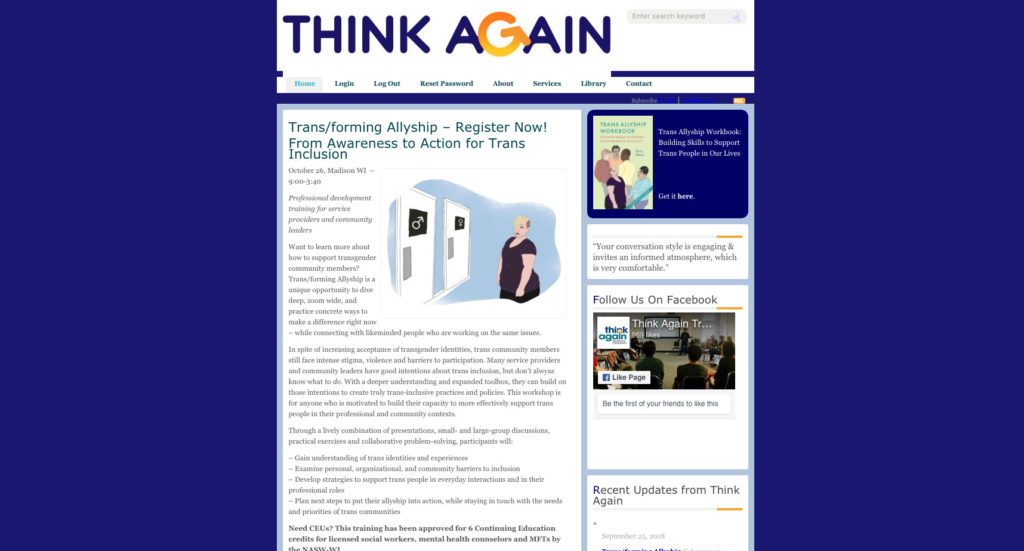 We wanted to give Davey's website a clean, fresh, and professional appearance. We removed the boxed layout in favor of a responsive layout instead. We got Davey set up with a connected Google Calendar so all of Think Again Training's events would automatically show up on site in an easy to use manner.
Along with significant visual changes to ensure responsive design on mobile and other devices, we also loaded the site with valuable SEO content, made significant security changes, included a privacy policy for international users and GDPR compliance, and even rolled the website into SSL (which is something all sites should have in 2019!) so it would have the coveted lock when launched in a browser.
Davey is excited to show off the new website to potential clients and fans alike, and we were glad to be part of this step along the way!