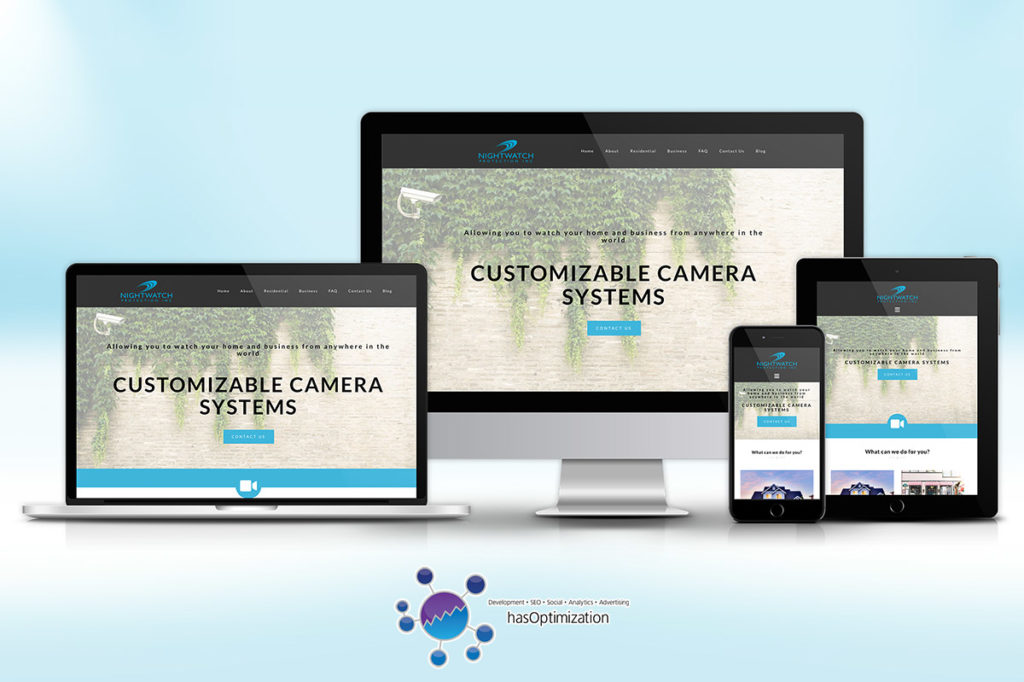 Posted by Aimee Cozza on January 11th, 2019
hasOptimization is proud to announce the launch of a website for closed captioned television provider CCTV New England. This Manchester NH based security supplier came to us without a website, and we had to drum up a completely new site and new look for them.
One of the biggest challenges we face when making sites for clients is when they don't have a clear vision for what they are looking for. In this instance, CCTV New England didn't have a prior website, a logo, content, or even a preferred color scheme at the time we were to make design suggestions. We don't often get clients who don't have much of anything to begin with, but when we do it can be interesting to come up with some design ideas. It's a fresh canvas, and in this case the site slowly began to take shape as content and information we delivered to us.
What we ended up with was a clean yet colorful design that will allow CCTV to capture more new customers easily and efficiently. As always, the website is responsive and allows for a lot of room for growth. The client is event going to be blogging on their own, which is a fantastic avenue for increased site traffic we hope all of our clients will take advantage of. Take a look at CCTV New England's new website!