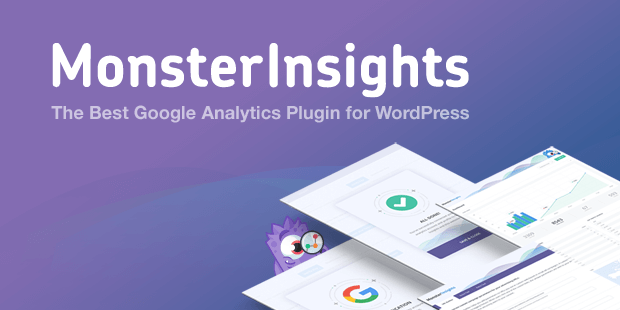 Posted by Aimee Cozza on January 16th, 2019
Something interesting happened this morning, as they sometimes do. Monster Insights, the popular Google Analytics integration plugin for WordPress, released an updated version of their plugin (as they often do). Along with an updated preference panel, the new MonsterInsights (free version is now being called Lite) version 7.4 also removed manual Google Analytics authentication.
In the past, it's been possible to just paste your UA code into the MonsterInsights plugin, whether you had control of that GA property or not. With this latest release of MonsterInsights 7.4, that feature has been removed.
Not surprising – MonsterInsights has been pushing authentication for years
This change comes as no surprise to anyone who regularly uses MonsterInsights. The plugin, which originally only had manual authentication in the beginning, grandfathered in manual auth along with Google's dialogue authentication. MonsterInsights very annoyingly nagged consistently about authenticating with Google to view dashboards and otherwise, so it's no wonder that this feature went away.
The ability to fraudulently put in someone else's UA code was easy to perpetrate with prior versions of MonsterInsights, and while you can still find nefarious ways to use someone else's UA code, MonsterInsights at least doesn't offer you an easy way to do so anymore.
Are prior installations affected?
It seems currently if you were using a manual authentication, the option is there to continue using that manual authentication, though we don't know if it will stay with future releases. New installations do not have the option to authenticate manually. We would suggest rolling over now.
What to do if you don't have proper access
We get it. Analytics are important, and a blackout can be costly in terms of data loss. So before you hit update on the new MonsterInsights plugin, check your analytics account and see if you have access to the property to properly authenticate with Google.
Don't have access? Here are some options to help you bypass a blackout:
Don't update the plugin. This is not the recommended course of action by any means, but if you have the ability to get access, this may be a way for you to buy some time. Don't update the plugin until you receive access to the analytics property you need to authenticate with. You can update the plugin and your manual authentication will stay – for now.
Place the UA code manually with a plugin. MonsterInsights has a step-by-step documentation on how to add the UA code manually with the use of a plugin. You will still be able to utilize MonsterInsight's features with the use of this plugin.
Remove MonsterInsights and place the GA tracking code manually. MonsterInsights has a step-by-step documentation on how to perform this.