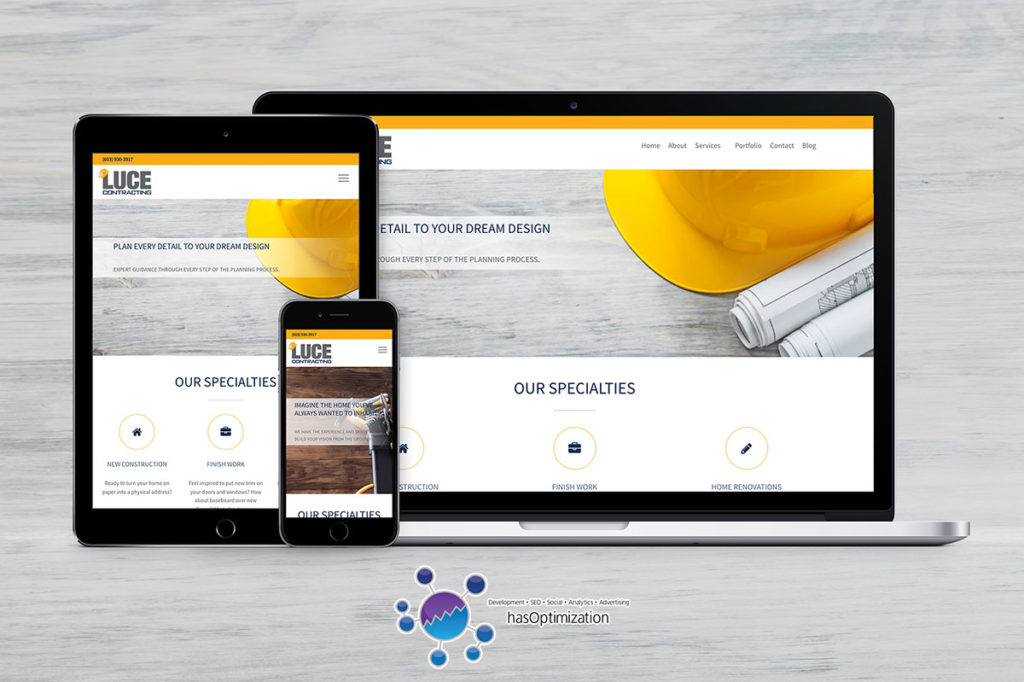 Posted by Aimee Cozza on December 31st, 2018
hasOptimization is proud to announce the launch of a new site for Luce Contracting. Victor Luce is an independent construction contractor in Manchester, NH. He was referred to us through one of our fantastic partners Cast Iron Content (who we also did a small website facelift for a while back). Victor, like a lot of clients who are just starting out their business, didn't have any web presence at all. We got to start fresh with this one!
We dealt with Amanda at Cast Iron Content, who made the majority of the design decisions and came up with some fantastic on-site content. With help from partner Bradstreet Englert Creative, we were able to help Amanda and Victor come up with a brand new beautiful logo for the new business, and started their branding package with helpful magnets and business cards. We also helped them begin their Facebook business set up with a brand new cover image.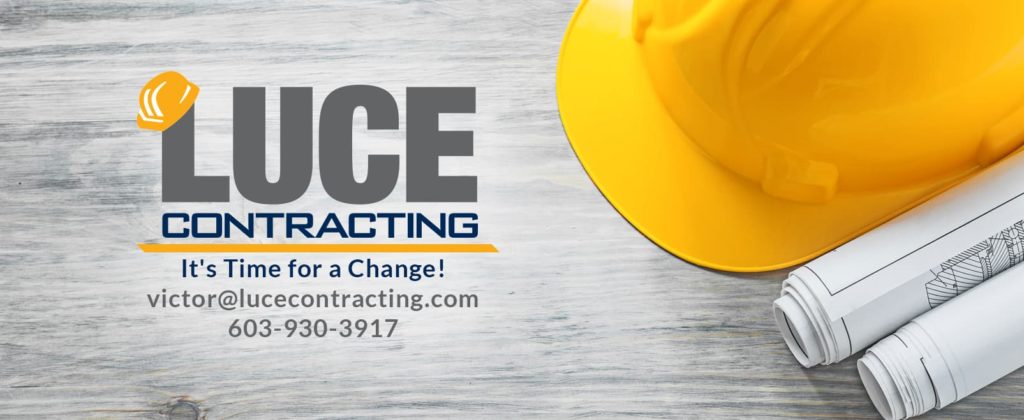 Onward to the website! We wanted to make sure that as Victor continued his work and got more and more professional with it, his website had plenty of room to grow. We suggested a variety of templates that allowed for portfolio areas where Victor could show off his work. While Victor doesn't currently have any photos of his work, he plans to have some professional photographs created for the future, which is an awesome thing we love to hear from our site owners. The functionality is there, though it may be "hidden" for now, allowing the site to grow and change as Victor continues business with Luce Contracting.
We also attached the Luce Contracting brand new Instagram feed to the website to allow for fresh new content that may not quite be on the same level as "professional photograph". Still, the benefit of having social feeds on your website means as long as you're updating your social feed, you're always going to have something different on your homepage. A plus for return visitors!
With Amanda at the helm of helping Victor blog, we know that this site will blossom into a great vector for Victor to garner new clients and showcase all of his prior projects.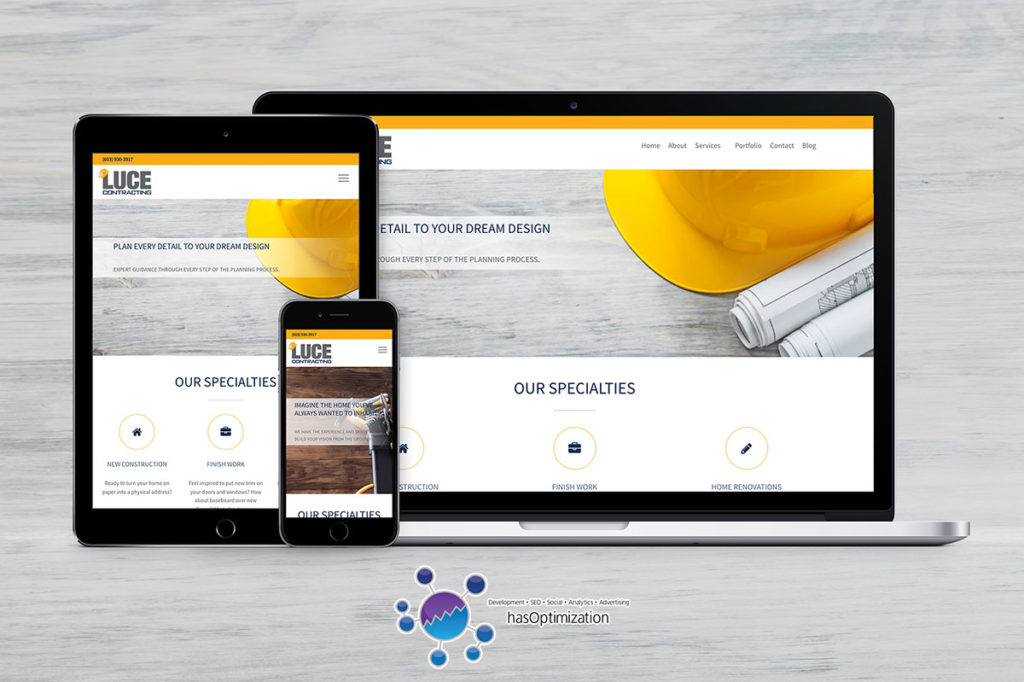 Click here to check out the new Luce Contracting site!