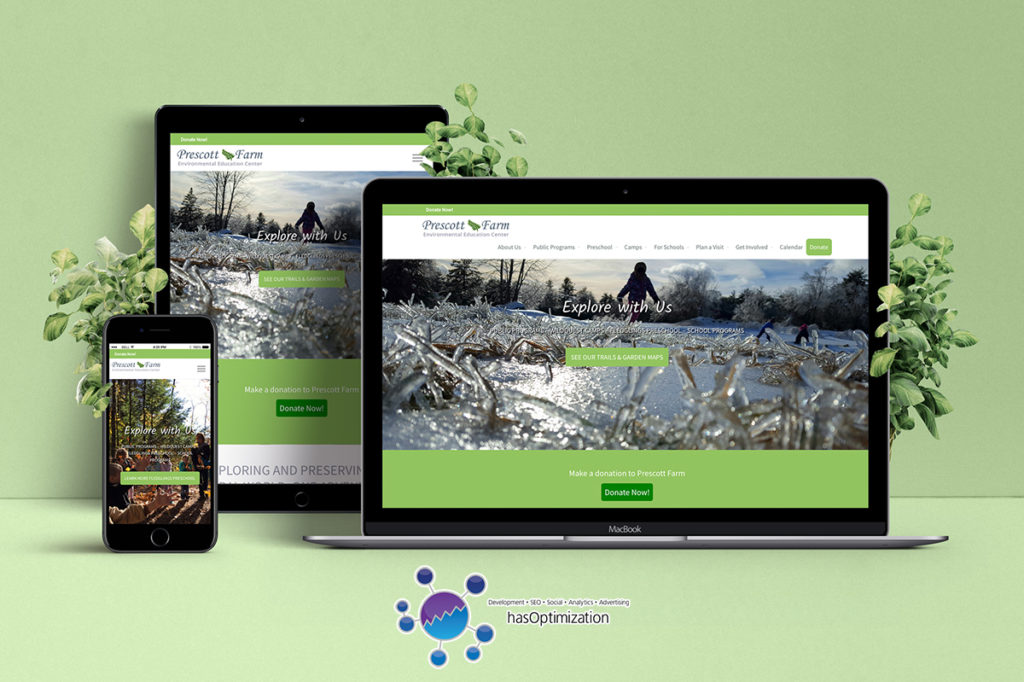 Posted by Aimee Cozza on November 17th, 2018
hasOptimization is proud to announce the launch of a new site for Prescott Farm Environment Education Center in Laconia, NH.
We are happy to have recently launched a new site for non-profit organization Prescott Farm. We've been working on this site since May of this year, going back and forth trying to make sure everything that this client would need was included inside of this website. Prescott's original site, while built on the WordPress platform, was a little bit dated. It was not responsively designed, not was it designed with a lot of visual interest. There was lots of emphasis on the text aspect of the site, as it does contain a lot of information, but not developed in a way that it was easy to find the information needed, and much of it was repeated in a lot of spots. The site sported two sidebars on internal pages, which is something we've rarely seen outside of advertising space. We were happy to create something more 2018 for Prescott Farm.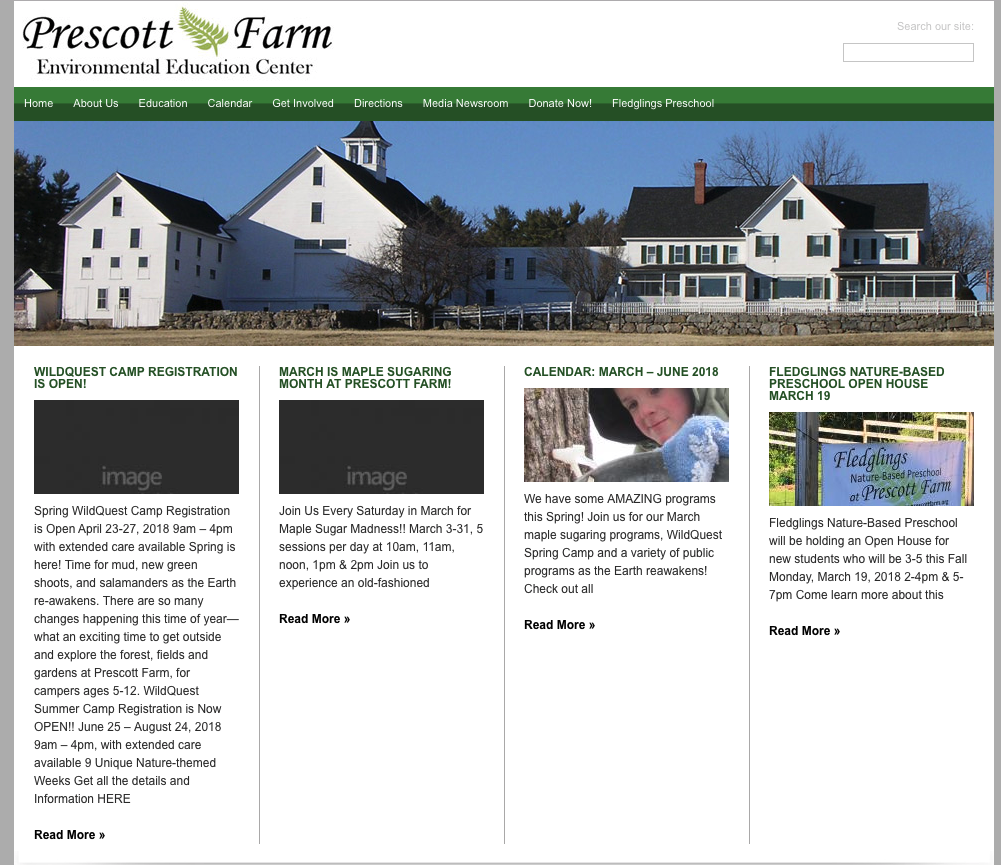 Some features we added that were specifically requested by the client were:
A calendar that they could easily organize all of their upcoming events into. We integrated them into a non-profit GSuite account, which meant we could tap directly into the GSuite API to have the website update in real time when they added events to certain calendars within their GSuite account. This makes collaboration a breeze, and means that they don't have to be messing around with any code or otherwise inside the back end of their website. Plus, they can add events from anywhere, including directly from their phones straight from the Google Calendar app. How easy is that?
A custom area where they could call out three upcoming events or features on their homepage. They can add images, text, links… Anything they want within these areas, updating to bump out old events.
An instagram feed to get people excited about what is going on at the education center in real time, and to keep their content fresh and updated without having to touch the website.
Various types of organization of information throughout the site including organization of membership levels, donor types, business partnerships, FAQ organization, and much more.
We also were able to save the education center money by rolling them into free or low cost programs with a top-tier hosting company, due to their non-profit status. In addition, they were able to take advantage of Google for Nonprofits at no cost, which allows them a colossal amount of collaborative power at their fingertips, saving them both time and money. On top of all of that, we also loaded in valuable SEO content which will help Prescott Farm gather more donors and individuals interested in taking advantage of their services.
Are you part of a non-profit organization that needs a website facelift? Contact us today to get started!