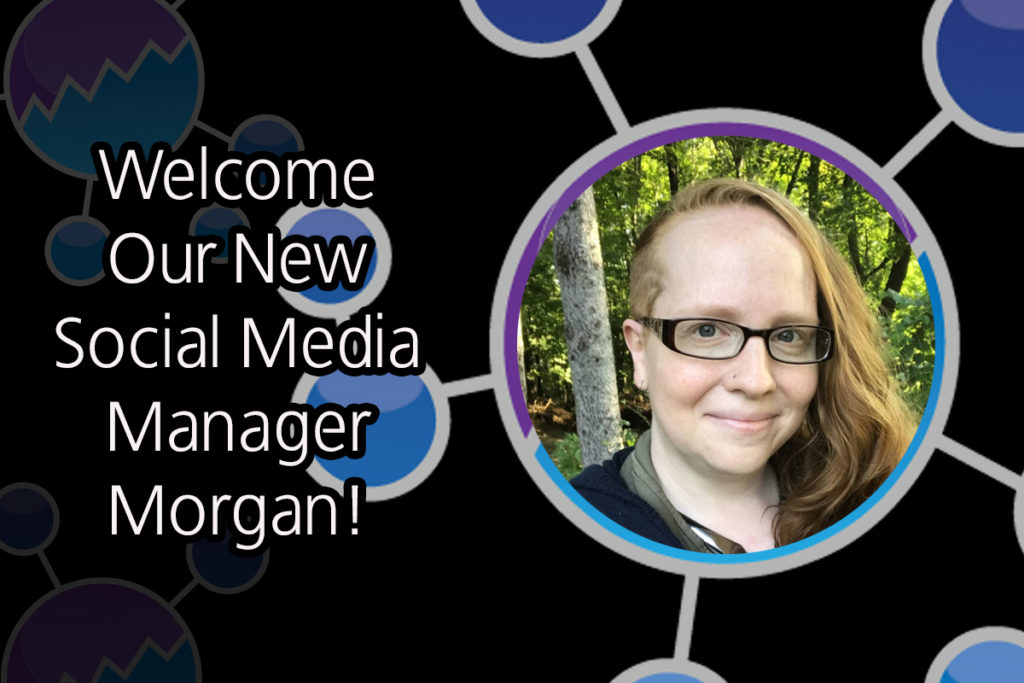 Posted by Logan Snyder on September 5th, 2018
hasOptimization has some BIG news: We've doubled our staff!
We're growing and loving it. With a growing client base spanning industries from healthcare to technology to nonprofit, Aimee and I have been increasingly finding ourselves spread too thin, even with the help of our Awesome Associates. And so, we dove again into the wild waters of Hiring, and came up with some fantastic new people to join the hasOptimization team.
First, please welcome Morgan Faid! Morgan comes to us from the woodlands of New Hampshire, with a background in social media, content writing, advertising, and general knowing-of-things. Morgan holds a degree in Communications, loves dogs, and sometimes spends weekends pretending it's the medieval era with the Society for Creative Anachronism.
Morgan will be taking up a role as our Social Media Manager, handling social media profile creation, posting, community management, and advertising. It's a big role–social media is a huge part of what we do for long-term clients, and we're thrilled to have a member of the team dedicated just to handling social media.
If you're a hasOptimization client, you can expect to start seeing Morgan managing your profiles really soon, and we may be asking for your help to share permissions for certain accounts.
Aimee and I are both thrilled to have a new set of eyes, hands and ideas on the social media accounts, and we hope you will be as well.
Want to know more about our small but savvy staff? Check out our staff page for more on our Highly Optimized Staff and Awesome Associates.
Coming Soon: we're also welcoming a new PPC Advertising Manager! We'll be properly introducing Julia later this week.