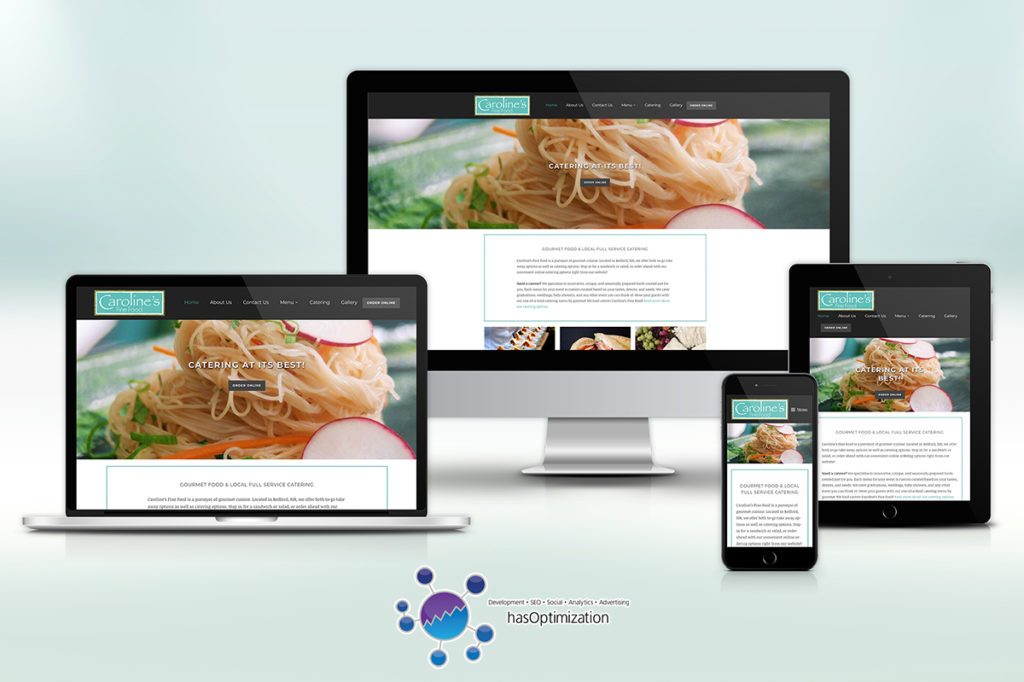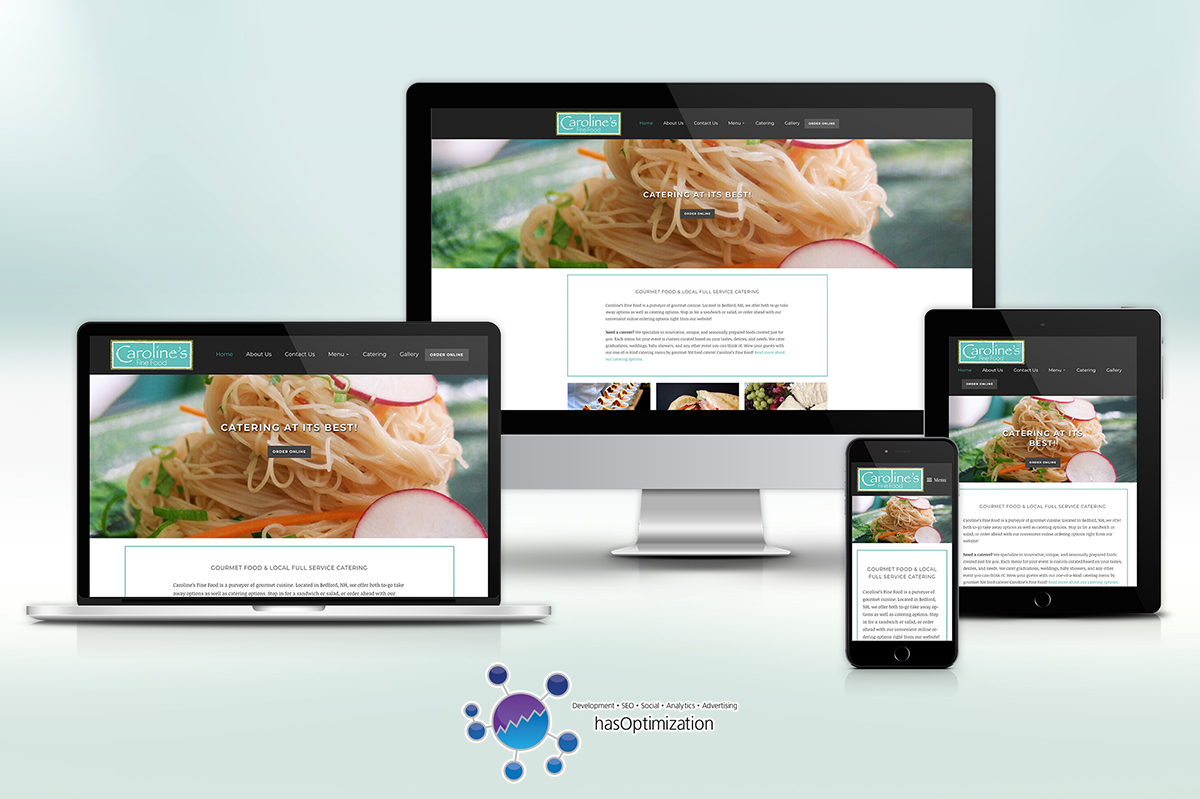 Posted by Aimee Cozza on July 12th, 2018
hasOptimization is proud to announce the launch of a new site: Caroline's Fine Food. This gourmet caterer has been a client with hasOptimization for some time, and this site re-design has long been in the making. Caroline's Fine Food focuses on gourmet seasonally prepared food items, and even offers online ordering for same-day carryout items. Sounds delicious!
Caroline's Fine Food has been through several websites in a short span of time, none of which gave Caroline and her team the combination of appearance and functionality that they wanted and needed. While all builds looked good on the outside, there was missing or confusing functionality within the website. The owner was frustrated with the final version(s) of her website, and did not know what to do about it.
Here at hasOptimization, we highly value our clients. We want them to succeed! We can make as many changes as possible to make a better site and usability better for visitors, but what it ultimately comes down to is what the business owner feels is best for their business. We took a bit of a gamble, and web designer/developer/many-hatted hasOptimization person Aimee created a quick redesign for Caroline based on her ideals, what kind of product she was selling, and how a restaurant and food-based website should run. We showed this quick redesign mockup to Caroline, and after browsing the site, she loved it. A few tweaks here and there, and we were able to salvage her site and ultimately bring it live!
Need a new site or updates to an existing one? Contact us today!